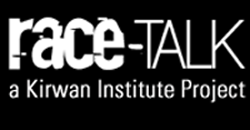 But I don't think so. Rather, black Americans have faith that "a change is gonna come." And the Bible tells them that faith is the substance of things hoped for, the evidence of things not seen.
So far, what black folks have seen is testing their faith.
On Inauguration Day, the national black unemployment rate was 12.6 percent. Today, it's 16.2 percent. Sure, millions of Americans are in a world of hurt, but two new studies show that African Americans are disproportionately feeling the pain.
The recession that began at the end of 2007 has produced enormous hardships for households across the country, and it has exacerbated structural problems already in place for minorities. The labor market has been particularly brutal, with high unemployment and job losses disproportionally affecting African Americans and Hispanics. The disparities between minorities and white Americans have persisted, and in some cases expanded.
Similarly, the Economic Policy Institute projects the black unemployment rate will reach 17.2 percent in the third quarter of this year. In five states, the official black unemployment will exceed 20 percent.
You know, on the heels of that victory over a year ago, there were some who suggested that somehow we had entered into a post-racial America, all those problems would be solved. There were those who argued that because I had spoke of a need for unity in this country that our nation was somehow entering into a period of post-partisanship. That didn't work out so well. There was a hope shared by many that life would be better from the moment that I swore that oath.

Of course, as we meet here today, one year later, we know the promise of that moment has not yet been fully fulfilled. Because of an era of greed and irresponsibility that sowed the seeds of its own demise, because of persistent economic troubles unaddressed through the generations, because of a banking crisis that brought the financial system to the brink of catastrophe, we are being tested -- in our own lives and as a nation -- as few have been tested before.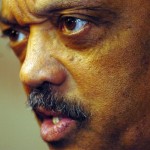 Harlem and Wall Street are on the same island. Wall Street riding the tide does not lift Harlem or any other part of the country.
Obama's reluctance to address persistent racial disparities will make it increasingly harder for black folks to keep hope alive.
Popular in the Community