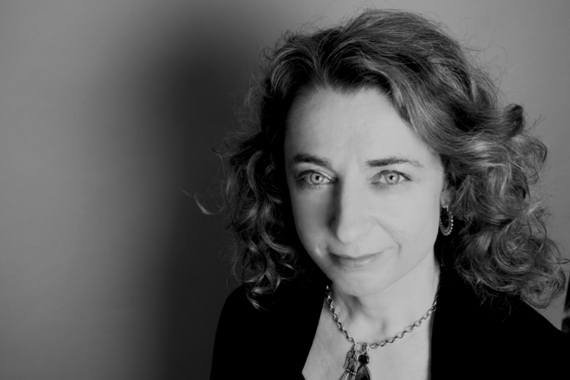 Hope. That's what I'm left with ultimately. Hope for humanity.
Spending just a weekend out in the camp known as 'The Jungle' in Calais - I'm left with many, many mixed and contradictory feelings - but ultimately hope stands out.
I can't help but be reminded of Pandora's box - a sense of all the evils of the world having been unleashed, the horrors unfolding around the world that many of the refugees are fleeing both from and into in - yet there, in the Jungle, behind the barbed wire fences, beneath the tarpaulin shelters, amongst the rubbish strewn mud and sand dunes there is still some hope- in the eyes of the people; in the smiles, in the laughter, in the meetings and connections - there is hope.
The 2 days I was there were unseasonably warm. The sun was shining down on the camp and you could almost imagine you were at some festival in a foreign land: wood-smoke plumes drift upwards; guitars strum; aromatic cooking smells waft on the air; groups of young men play football; feral children run around making mischief; women sit around talking.
Yet, there is no home to return to when the festival's over: when the sun goes in and the biting cold wind blows and icy rain pummels the makeshift shelters, flooding the ground and everything lying in its wake creating the kind of mud that swallows entire tents up. You may have lost your shoes somewhere too and be making do with an odd pair you've salvaged from the rubbish. You may well not have anywhere near enough bedding to keep you warm at night.
It's likely that you haven't had enough to eat and are reliant of the food parcels that get delivered sporadically to the camp by volunteers like us. Add to that the possibility that you're already traumatized by the hell you've left behind in the country that you once called home and the journey you took to get here.
So how does hope figure in all that?
In the humanity, dignity and cooperation of the people living in those conditions. That despite the appalling-ness of that reality becoming your day-to-day existence - you can still smile. My eyes met so many other eyes in real contact, real connection.
A thousand stories unraveling in each of those pairs of eyes that meet mine. The willingness of people to connect, to reach out and make contact, to tell their story -yes, but also that they want to hear my story too. They tell me why they are here, the journey they endured, about the loved-ones they left behind, or about the family they already have in the UK. They take out their phones to show me the photos of their children, beaming with love and pride as parents do.
There is hope in the coordinated efforts of teams of volunteers made up of a diverse demographic: students on gap years, retired older men and women, a group of Sikh men, young Muslim women, Buddhists, dreadlocked seasoned activists, mums, dads, company directors... and refugees themselves - you find a diverse cross section of society here pooling their skills, collaborating without any central organization that holds them together.
The vast warehouse that takes delivery of much of our 4 van-loads of donations is a seething hub of activity: pallets of donations being moved by donated fork lift trucks, groups of young people in high vis jackets sorting through piles upon piles of boxes, vans being loaded to take to the camp for distribution.
It's decided that we will take our 250 clothing packs, several hundred jumpers/fleeces and 250 toiletry packs for direct distribution into the camp. The most common way to distribute en-mass in the camp is the 'one line' system. All the refugees know how this works and quite often as soon as you are seen near your van you'll be approached and asked 'one line?'
Basically they form an orderly queue. Sometimes it's a very long queue and they may be waiting for an hour or so. But it works to prevent chaos and ransacking of vehicles and tries to promote dignity and mutual respect for everyone involved. All of our distributions go really well in with this method and we are able to move about the camp and distribute within different areas.
The camp is loosely arranged into areas that correlate to the main countries that the refugees come from. We start off in Eritrea, just near the beautiful church and later spend time in Afghanistan, Little Syria and Sudan. The one-line system relies on us working well together as a team and knowing our roles, often a refugee, once they've come to the front of the line and received their item, will want to help.
So different people along the way join us, and our team grows to include a Syrian, a young Afghani and a tall proud Sudanese elder. It's interesting listening to them chat to one another, telling each other where they are from and a bit of their story.
Around the camp there is so much building happening: impressive structures created from pallets, large communal spaces, kitchens, medical centers, restaurants, shops and homes, as well as trust and hope being built.
We eat the best meal I have while in France in Afghanistan. We sit inside the Afghan kitchen eating delicious aromatic spiced rice and beans while talking to a French volunteer who's been helping in the camp for one and a half years.
A phone call with one of our team to try and meet up for a distribution goes like this:
"Where are you?"
"We're in Sudan I think, where are you?"
"I'm in little Syria, just past the Women's center."
"Can you meet us in Afghanistan?"
"Where's that?"
" Keep going along the main drag till you see the shops and Afghan flag."
"Is that before you get to Eritrea?"
There is a unique atmosphere of cooperation and collaboration I don't feel I've seen before. There's a huge reserve of skills among the refugees and slowly those skills are being able to be put to good use. Builders, engineers, medics, lawyers, and chefs: finding ways to use their skills in ways that can improve the daily existence of many.
There are many other conversations, meetings and connections with both refugees and the volunteers who came here once and have returned time and time again, unable to stop returning, pulled by the absolute need to 'do something' in the face of our impotent, unwilling politicians. They return or simply don't leave even in the face of their own complicated lives.
And so I am left with hope that we can meet this, hope for compassion and care and support and community. And hope that arises from witnessing the courage and willingness of the many that are already taking a stand.
Hope too, in the midst of the smiles and shining eyes and laughter that not only survive, but also thrive among the refugees. Hope for the thousands upon thousands of others that are currently stranded beyond these borders on the far side of desperate conditions - yes, even a glimmer of hope there too, that there will be enough of a call to action in people's hearts and we can meet this humanitarian crisis and it's immensity of suffering in a meaningful way.
Pioneers for Change is a seed-bed for innovative thought. An activator of personal potential. A catalyst for collective energy. A community to drive social change.
Our annual, international Fellowship is open to anyone aged 28 -- 108 years old. We gather change-makers -- a business person, a community person, an investor, a thinker or doer -- who are willing to harness their talents, energy and resources as a force for good. 2016 dates available soon. Pioneers for Change is an initiative of Adessy Associates.
Adessy Associates works with organizations and individuals in their quest to be a greater force for good in society.
About Justine Corrie:
Justine is an Awareness Activist. She has an MA in Core Process Psychotherapy, a mindfulness-based modality, and works with both individuals and groups. Together with Nick Osborne she co-founded Conscious Collaboration to offer trainings and consultancy for groups wanting to self-organize beyond hierarchy.
As well as her psychotherapy practice and conscious collaboration, Justine is developing and delivers courses in relational mindfulness. She lives in Somerset with her two daughters.
The full version of this blog can be read here.
Calling all HuffPost superfans!
Sign up for membership to become a founding member and help shape HuffPost's next chapter