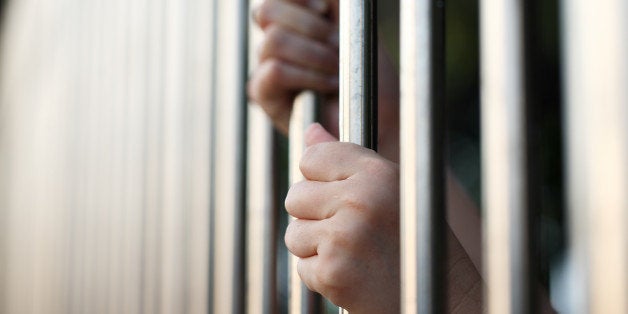 The blog went viral in a matter of 24 hours, finding its way on a host of news sites and it would be the first time that I would enter into public discourse about social justice and the death penalty.
Kelly's story touched a personal place for me; she was more than just an inmate at the Lee Arrendale State Prison, she was a friend, classmate, and student of people I consider friends and colleges at the Candler School of Theology at Emory University. Her graduation from Candler's prison-based theological certificate program was a transformation of a unique kind; no longer was she a woman whose checkered past overshadowed the possibility of a bright future. She is a woman who has overcome them, proving that grace is, in fact, sufficient.
As friends and supporters of Kelly prepare for what some can consider her imminent death, as her children, teachers, and friends like Nikki Roberts continue to fight against the State-sanctioned killing of Kelly, a fight that Nikki says will go on until the very last minute...
...as we remember brothers like Troy Davis, who on this day, took his last breath at a Jackson, Georgia state prison, with SWAT teams, sirens, news crews, and a faithful couple of thousands shouting his name in solidarity, kneeling with systematic violence to our face and somber Georgia breezes to our back...
...we remember what it means to die a good death, to die leaving a mark on a world that forces us to face our own idiosyncrasies and short comings.
A life that requires others to consider our otherness, our humanness, our lives that One thought was worth saving, even when we're so deep in our own mess that we couldn't see that we needed saving.
Right now, Kelly is still alive. Heart beating, and in my mind, feet pacing. She is symbolic of what it means to see redemption in the flesh, to see the unfathomable possibility of hope in a dark place. She embodies hope for us all, hope for the chance to get it right, to remember our own dark places, the places that most people don't see -- or get to judge.
September 29, 2015 may come and that just might be Kelly's last day on earth. Maybe.
But one thing we do know for sure, that the last thing to ever die, the last remnant that remains after the last breath has escaped its fleshly cage, is hope. Hope is always the last thing to die -- if it ever does.
Hope lives on in those who find solace that a life worth living is one that was worth fighting for -- even until the end.
To learn more about State-sanctioned executions in the U.S., click here.
To learn how you can support issues like the death penalty and other legal issues of the poor and oppressed, visit the Southern Center for Human Rights here.
Alisha L. Gordon, M.Div. is a well sought-after writer, religious educator, and scholar activist. Learn more about her work at alishagordon.com.
Calling all HuffPost superfans!
Sign up for membership to become a founding member and help shape HuffPost's next chapter