Hope: Entertainer of the Century
By Richard Zoglin
A Book Review by Dr. Lloyd Sederer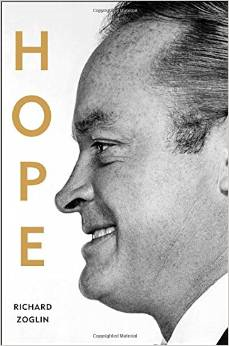 My father looked like Bob Hope, especially his nose, which was long in its arc and pointed a bit upward at the end, not unlike the end of a ski slope. It was distinctly different from the Eastern European Jewish noses of my family. My father also had the same receding hairline, very fair skin, and lean body (when younger). The similarities stop there, perhaps except for both their intelligence and disposition to control everything in their orbit.
When we got a TV, among the millions of Americans in the early 1950s, it was Bob Hope, Milton Berle (Mr. Television), and Ed Sullivan whom my family, and most of America, religiously watched every week.
So began my fascination with Bob Hope.
Bob Hope was arguably the most successful American entertainer of the 20th century. He made 66 films; dominated radio for 10 years (his shows often reached 40 to 50 percent of US. households) then discovered how to dominate television; told his story in 14 books, some with huge sales; unceasingly, and indefatigably, played vaudeville, Broadway, and countless live audience shows, especially to millions of military personnel throughout the world; was a popular recording artist; hosted 14 Academy Award shows (including its very first) and many National Correspondents' dinners; and was a regular guest of Presidents and royalty. It is unlikely that anyone else has topped the number of celebrity golf and fund raising events he championed. Bob Hope occupies the Guinness Book of Records for more honors and awards than any other entertainer in the world.
Am I dating myself? While even millennials know his name, maybe from the now campy, buddy movies he did with Bing Crosby (Road to Rio, Singapore, Morocco, Zanzibar, etc.) that play late at night on TV, YouTube, or Netflix, few appreciate the extent of his media reign. I make it thus my mission, herein, to further their education.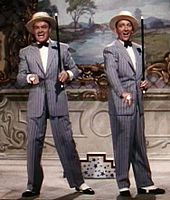 Leslie Towns Hope was born in 1903 in in a small town outside of London, the fifth of seven sons. When four, the family boarded a boat, in steerage, and immigrated to the United States, settling in Cleveland where Hope's father's family had already begun their acclimation. He took the stage name of Bob Hope early in his career as an emcee in a Cleveland movie house; he later said that "Bob" had more of a "Hiya, fellas" feel to it than Les.
Zoglin's book then parades us through Hope's extraordinary career. The book is as much about 20th-century America as it is about Bob Hope. Hope and his show business career serve as an unintended, I imagine, but wonderful literary device for a grand tour of the history and popular culture of the past century. As we follow Hope's story through the decades he is a radiant mirror of the times. And the times they did change.
Vaudeville gave way to radio and that to television. Humor changed from Jack Benny, Red Skelton, Lucille Ball, Milton Berle, and Jackie Gleason (and of course, Bob Hope), with their quips that teased but did not slice the skin, to the irony, sarcasm, and confrontation of Lenny Bruce, George Carlin, Woody Allen, Mike Nichols, and Richard Pryor. Improvisation replaced many a cue card and monologue. Hollywood gained ascension in films and celebrity. And films went from the dominant, staged, romantic comedies of the 1930s to big screen productions and the realism and noir that the 60s and 70s ushered in.
Bob Hope's status as America's beloved Ambassador was realized during World War II. He began a life of public service during the war when he began entertaining our troops. He was the bridge from home to battlefield for GIs and delivered the levity that was the best medicine for men in combat. With a beautiful babe at his side and a golf club in his hand he delivered morale booster shots to soldiers and sailors for the decades that followed, during the very different wars that embroiled and roiled our country, its politics, and its sensibilities.
After WW II, we lived through a paranoid, Red-Scare America that then saw the fall of the Berlin Wall and the collapse of the Soviet Union. America went from Roosevelt and Truman to Ike, then to JFK and LBJ, and on to Nixon, Ford and Reagan. The country left Camelot, entered Vietnam and bombed Cambodia and Laos.
That was when the ever affable Bob Hope crossed to the dark side, especially among liberals, for his hawkish, pro-war stance on Vietnam and public friendships with Nixon, Ford and Reagan. Hope had always been a vocal patriot, from the beginning of his WW II troop tours and during the Korean War and the Russian barricade of Berlin, and with his annual Christmas concert tours to enlisted men and women everywhere. But the 60s brought out a Bob Hope who no longer walked a political tightrope of humor careful to not fall off into one camp or another; for some he became more of a hero for his support of Republican Presidents and unpopular, highly divisive wars, but for others he fell from grace. He liked to say "I would rather be a hawk than a pigeon."
Bob Hope had an appetite for women. While married to a devout Roman Catholic, Delores Hope, and the adoptive father of four, he ceaselessly used his time on the road, for decades and into his senescence, to have one affair after another. Mostly kept from public attention, his infidelities also came to darken his reputation in later life, as did many of his public comments that struck out at feminism when our country first saw its emergence.
Hope was also a man known as a cipher, all surface, and offering no access to his interior, which some wondered if he had at all. As Zoglin tells his story, even his family barely knew him -- except as the tough, businessman who gave none of them a break and who was known for his cameo appearances at home. Yet Bob Hope was charitable to others, and stories abound about all those he helped, and the generosity of his contributions to the State of California and countless humanitarian organizations and causes.
But the entertainer of the century could not give up the stage. He trooped on well beyond his prime and into his failing years. In his refusal to quit, he used his acquired celebrity royalty to gain appearances on TV and in concerts where he appeared doddering and almost dead on arrival. That left too many of even his most ardent fans not recalling the amazing singer, dancer, comedian, story teller, and actor that captured the hearts of the American public for more decades and in more ways than any other performer in history.
Hope spent the last few years of his life largely homebound and bedridden, occasionally wheeled out for a tribute or award. He died 100 years and two months after he was born, succumbing to pneumonia in his home with his devoted wife at his side. He made it into this century in which it seems unimaginable that any other entertainer will gain and sustain his presence and celebrity.
The author of Hope: Entertainer of the Century, Richard Zoglin, is a theater critic and editor at Time Magazine. Known as an historian of stand-up comedy, Zoglin's biography of Bob Hope is vivid and entertaining. He has given us a portrait full of detail, rendered with warmth and honesty, not to deify the man but to give him the extraordinary due he worked so hard to earn.
I wish my father were alive so I could give him a copy of the book.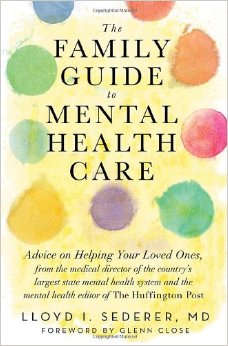 Dr. Sederer is a psychiatrist and public health physician. The views expressed here are entirely his own. He takes no support from any pharmaceutical or device company.
Popular in the Community