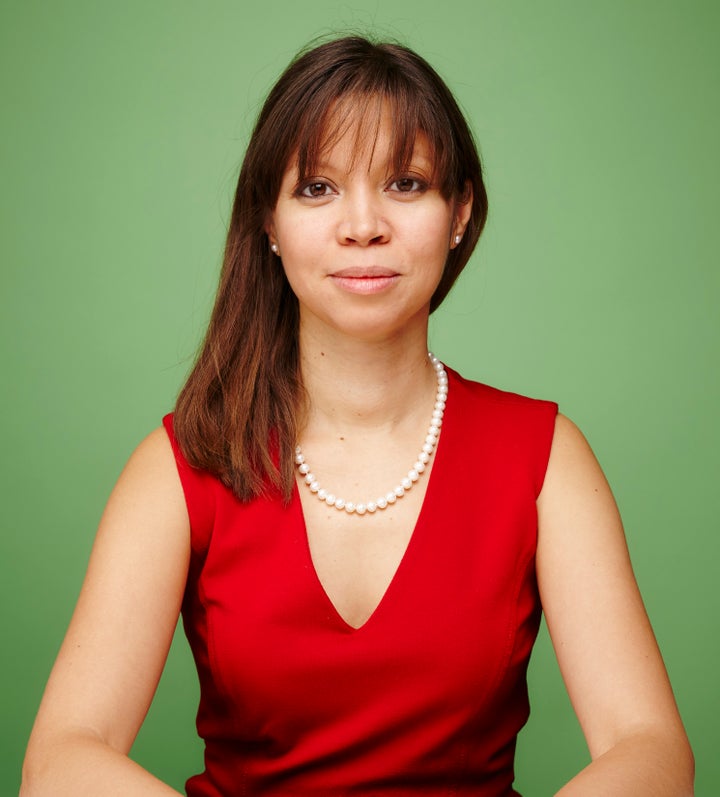 We may be living longer, but we're not living better. Chronic illness tends to manifest in middle age, carrying on into old age, which means that at least 20 years of one's life will be spent dependent upon at least one medication.
Contrary to conventional thinking, genes account for only 5% of chronic illness. The other 95% is attributed to our lifestyles, which means that the quality of our nutrition, rest, mindset, and movement can either harm or heal us. The knowledge that we can live our way into illness means that there is also the promise that we can live our way into health.
My grandfather's dementia motivated me to understand the inner workings of the human brain and I graduated in 2006 with a degree in Psychology, focusing on age-related cognitive decline. However, I began working in HR, for a global investment bank in London, but in my heart I knew it would only be temporary. His death in 2008 galvanised me into training part-time in Cognitive-Behavioural Hypnotherapy (CBH). I felt compelled to help people master their thoughts and their behaviour, to prevent a reoccurrence of his fate - his undiagnosed anxiety led to decades of dependency on Valium, which has been linked to dementia.
CBH confirmed what I had always suspected - our minds can impact our physical health, often times adversely, in the form of stress. At work, I was witnessing a myriad of seemingly unrelated conditions arising from this dis-eased state. From relatively mild illness, such as frequent colds, digestive issues, insomnia, headaches, skin conditions, to more serious conditions such as heart disease, diabetes, cancer, anxiety, and depression.
To address and ultimately prevent these conditions, in 2011, I proposed to the senior HR leaders that the organisation needed a Health and Wellness Manager to lead a Wellness Programme. When I presented that workplace stress is estimated to cost the British economy £70 billion a year (CIPD), whilst other sources have estimated that it's closer to £150 billion, they understood. Soon, I was promoting the foundations of health to 150,000 employees worldwide.
Fast forward to 2016, when my grandmother died from heart complications, caused again, in part, by the side-effects of pharmaceuticals. Once more, loss spurred me into action. By now, I was reasonably well informed about the link between nutrition and health, but I needed to go beyond mind-body techniques, and focus on fuelling the body. I re-trained as a Functional Medicine (FM) Health Coach, combining my love of nutrition and positive psychology.
FM looks at why illness arises in the first place, as opposed to merely prescribing an individual with medication, and a label of a disease, which is disempowering. I don't dispute the benefits of modern medicine. I certainly don't expect a FM practitioner to work magic in the Emergency Room (ER). However, as public health services struggle to cope with the volume - and cost of chronic illness - FM appears to be a natural progression in the evolution of health.
FM's magic happens outside the ER. Through in-depth diagnostics of genetics, analysis of current health conditions, hours of coaching and patient education, individuals learn customised lifestyle solutions to shift from surviving into thriving.
Some argue that FM employs expensive diagnostics. However, when you calculate only the financial expense of being dependent upon a medication for 20+ years, compounded by the emotional expense to you and your family, investment in a FM approach works out, conservatively, to about 10% of the cost. While saving costs is certainly motivating, the real value is in learning the principles of how to transform your health.
At the end of 2016, I left banking to set up a multi-disciplinary FM clinic and corporate wellness consultancy, Well Works, with a team of like-minded clinicians. Instead of 15-minute consultations, which usually end in being prescribed yet another bottle of pills, we offer our clients at least a year of treatment, beginning with a 90 minute consultation, so that they can fully benefit from this personalised approach.
They can begin healing mind and body, not only through expert guidance and cutting-edge technology, but also through that enduring human emotion which transcends labels and limits - hope.
Pioneers for Change is a seed-bed for innovative thought. An activator of personal potential. A catalyst for collective energy. A community to drive social change. Pioneers for Change is an initiative of Adessy Associates.
Adessy Associates believes social and business objectives are mutually reinforcing. We equip organisations with sustainability / social responsibility strategy, management and communications. We focus on benefit for people, planet and profit, with bespoke services that harness sustainability, innovation, consciousness and purpose. We are proudly B Corp certified.
Do you have a story of positive change or social impact to share? Contact us to discuss being featured on the blog.
Raewyn, Founder of Well Works Ltd, is a Functional Medicine Health Coach, Corporate Wellness Consultant, CBT Hypnotherapist, and Writer. She coaches individuals to restore their health and energy, either in person or virtually. With her team at Well Works, she offers organisations educational workshops, and strategic wellness programme design, focused on creating a culture of thriving employees.
Popular in the Community