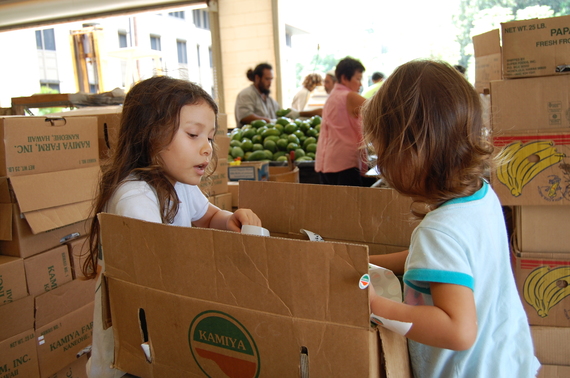 As a kid growing up on the farm, I knew firsthand how hard farm life was. There was no leisurely Saturday mornings in front of the TV or fooling around all day doing nothing. There was work to be done before the sun even rose and time was precious. Seeing how hard my parents had to work and all the time and energy spent on the farm was not clean or easy either. Farming did not make enough money to support a family of four kids so my dad had to take on another full time job to make ends meet. If he wasn't working at his day job, he was working on the farm. My father was always working and doing something. He still does it to this day well into his 70's!
Having a childhood of hard work and seeing all the toils and troubles of the farm made me realize as a kid that I didn't not want to pursue that as my life's work. It just wasn't worth it to put in all the hard work and get little in return for it in terms of financial compensation. My parents didn't push us into considering farming as a career either as during the 1990s because the papaya ringspot virus was at the peak of its destruction and looking as if there was no future. It really appeared that what was once my grandfather's farm and now my dad's farm would be over until it was saved by the biotech research. By that time, I had already chosen a different career path into health care.
As I got older and moved off of the laborious part of the farm, I did get to see an entire different picture as to why my dad kept at it, despite all of the hardships involved. In college, I started to help out with doing the small deliveries in downtown Honolulu to the long time store keepers who sold my dad's papayas. On one occasion, I had been running late for the delivery and found myself encountering a line of old folks waiting for me. I got scolded by them and heard old worn canes hit the concrete to show me their irritation for the delay. As soon as I opened the pick-up truck bed and struggled to bring in the cases of papayas, these old folks went back into filing into their line at the shop's entrance. No sooner had the shopkeeper started unpacking the boxes did the flurry of white hair and scent of medicinal rubs hone in on the fruit. This was amazing to me that these old folks were so energetic about getting their fruits!
The more I did these deliveries, I realized the reason why my dad worked from the crack of dawn to dusk on the farm. He had a very faithful and grateful following of people that were seeking out his papayas! He loved hearing from these folks about how great his fruit was and how much they enjoyed it every week. Many of these customers have gone to these small stores or Times Supermarket for decades only for his fruit. To my dad, this was worth the work of farming. It isn't only about the money he makes to keep at it, but also about the appreciation he gets from his customers that kept him farming all of these years. His customers are also grateful that they still can have this fruit regularly thanks to technology.
I now look back on all of these experiences with a completely different view of farming. My siblings and I did not immediately consider continuing this family business, but my brother has felt and heard the appreciation of our customers that won him over to follow in the footsteps of my dad. I start to look even further from brother and ask myself, "Who would be next to continue our family legacy?" It would have to be my children to step up. Will I be like my parents who discouraged us to not pursue it because of the issues and risks involved or will there be a real future for farming for my kids?
At this moment in time with all of the vitriol in Hawaii with agriculture, I am not sure if I could honestly tell my children that they should consider farming, but I just keep hoping. My 3-year-old is in total awe of her papa and going down to the farm. She loves running around in the field under the canopy of papaya trees and pulling weeds in the fields. She scales up into those old tractors and sits up high on that seat ready to start driving. Very few kids have those kinds of opportunities nowadays. I hope that I do get to tell her this one day, "Yes, Katelyn, you just might be a farmer like your papa and uncle!"
For now, I keep an open mind and provide my kids with opportunities of what the world has to offer. How the world is changing and where technology is going seems infinite and so is my hope for the future of farming, if we support and nurture it. The future lies in my older daughter who loves learning science from the UH Geneius Program and my younger one who loves playing with her tractors and trucks that she chose with her papa. They are my hopes for the future generation of farmers.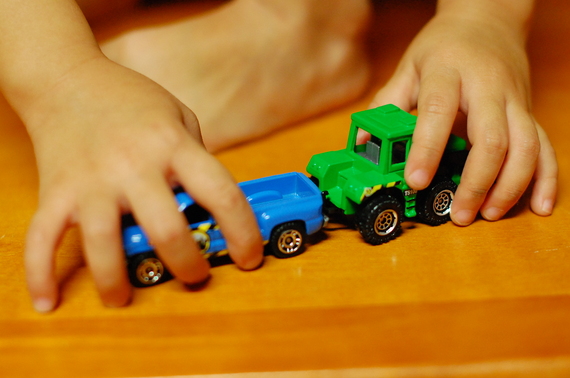 Related
Popular in the Community