With all of the calls to protest, to post, tweet, write, call, organize and resist, I have to admit that I have been struggling at times to fight off a deep sense of paralysis. Yes. Amid the calls to resist, what I have been trying to resist is a sense that my even my best efforts are not and will never be enough.
As a pastor, I have been finding strength of late in the Gospel story about a man who was paralyzed. We are not given his name. We are not even told of the cause of his paralysis. We only know that he was paralyzed. Like many of us, in a world full of motion and commotion he was stuck. Amid constant pleas to act, he was bound to inaction.
I doubt that I am alone in my own struggle with paralysis. The plunge from the audacity of hope to the audacity of fear is enough to rock anyone to their core.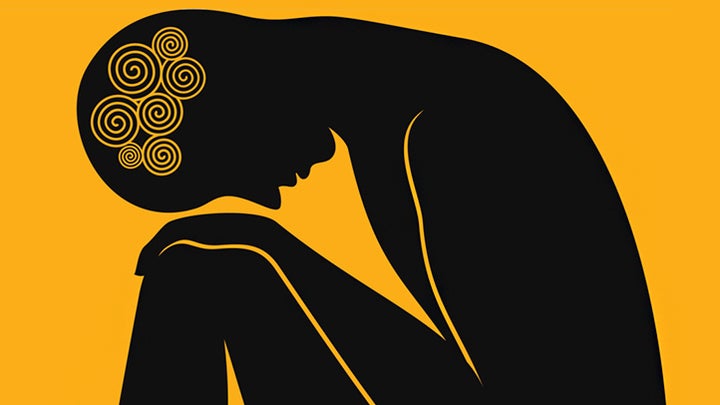 In times of paralysis I find tremendous hope in knowing that this story was not about this man's paralysis but about his community. It is a much needed reminder that the resilience of our communities have been and always will be our greatest source of faith, strength, renewal and healing.
Contrary to our myths of rugged individualism and personal responsibility, although this man was paralyzed, he could not be healed in his own strength or by his own power alone. He could not even be healed by his own faith. He could not pray enough, read the Scriptures enough, or go to church enough to earn enough supernatural "credit" toward his healing. He wasn't healed because of how many protests he went to or petitions he signed. Although it is hard to believe, he wasn't even healed because of how many re-tweets, shares or likes that he got on social media.
More than anything, this man was healed by the strength of his community. They picked him up. They carried him to the roof of the house where Jesus was. They brought him to the source of his healing.
And unlike other Gospel stories, Jesus does not say to this paralyzed man, "your faith has made you whole". No, the gospel writers tell us that it was not until Jesus saw "their faith" that his paralysis was healed.
In a culture and a society like ours, it is critical that we see that healing, freedom and renewal has less to do with our own effort or goodness and more to do with our community than we are sometimes willing to admit. The healing in this story came because his community picked him up, put him on their backs and carried him to the place where they knew that he would be healed.
This is a time when lines of inclusion and exclusion are being drawn and redrawn at a pace that for many is just overwhelming. When facing the real life stresses of sickness, survival and loss, many people just don't know what to do. If you're an over-thinker like me, it is easy to succumb to the "paralysis of over-analysis".
Yet we know that radical justice, radical healing and radical change is found in the power of community. So if you feel paralyzed or stuck, get into community. Get into the kind of community where you are fully seen and fully known. Get into a community that believes in you. Get into a community that has the faith and the strength to carry you even when you get stuck. Get into a community that can put you on their backs and place you in the center of the healing that you need. Get into a community that has the faith to treat you with more dignity and more love than you think that you deserve until you can access and thrive in the dignity and the love that you truly do deserve.
As someone who has lived with depression and anxiety for over 15 years, along with what I can only describe as the "run of the mill" PTSD experienced by every black person raised in major city in America in the 80s, this is not my first battle with paralysis. Yet I know that more than any right doctrine, any particular therapy, or any one "silver bullet" that I now possess, it's my community that has made and continues to make all the difference.
Like the paralyzed man in the Gospels, their faith has picked me up. Their faith has placed me upon their shoulders. And their dogged belief in radical inclusivity, justice,and grace has brought me to Jesus over and over again as the source of my renewal, strength, and healing.
We know that in the days ahead there will be times when each of us will feel overwhelmed. There will be times when we will feel downright stuck. There will be times when we will come face to face not with our brave and courageous actions, but with the reality of our inaction, our often delayed or clumsy reactions, or with the seeming futility of our actions. But what we are seeing sprouting up in healing circles, worship communities, prayer meetings, support groups and dinner gatherings across the country is the strength and healing power of community.
This is a time for us to remember that if we can open ourselves up to authentic friendship and community, the waves of paralysis don't stand a chance . If we can be just vulnerable enough, brave enough, and resilient enough to be truly and fully known and deeply loved then our stories will be transformed from one of individual paralysis to one of collective healing.
There is indeed much work to do in this season, but there is hope, even for the paralyzed. There is hope because we are not alone.
Related
Popular in the Community