Hope Hicks, a former top aide to President Donald Trump, will return to the White House in a new role in the coming weeks.
She will serve as counselor to the president and senior adviser reporting to Jared Kushner, Trump's son-in-law and senior adviser, White House press secretary Stephanie Grisham confirmed to HuffPost.
Details are still being worked out, but Hicks is likely to start her new job early next month, Grisham said.
Hicks, 31, served as White House communications director from September 2017 until her resignation in March 2018. After leaving the White House, she took a job as the chief communications officer at Fox.
A day before announcing her departure in February 2018, Hicks testified before a House committee investigating Russia's meddling in the 2016 election that her job sometimes required her to tell "white lies" on behalf of the president.
But after reportedly consulting with her legal team for an extended period of time, she insisted she did not lie about any matters related to Russian interference.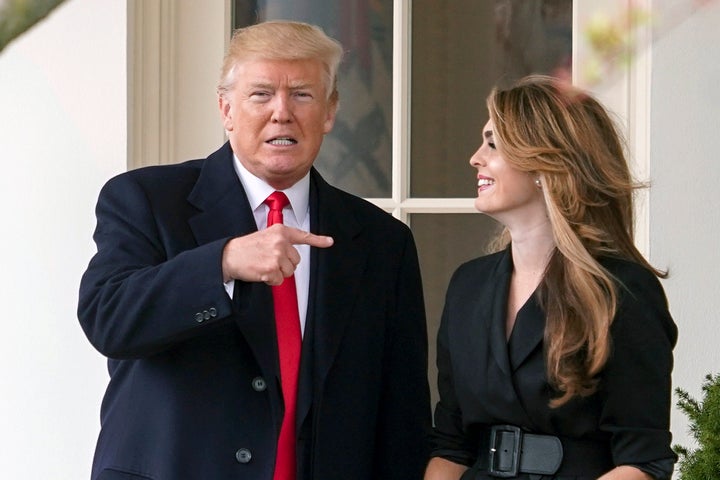 Hicks was one of Trump's longest-serving and most trusted aides during her time in the White House. She worked on his 2016 campaign and served as press secretary on his presidential transition team after he won the election.
She succeeded Anthony Scaramucci, who was famously fired as White House communications director after serving just 11 days in the role. Former Fox News executive Bill Shine took over the job after Hicks departed. He was replaced by Grisham in March 2019 when he left to advise Trump's reelection campaign.
The Connecticut native's first foray into Trump's world began in 2014 when she joined the Trump Organization to help Ivanka Trump, the president's eldest daughter and now-senior adviser at the White House, grow her fashion line.
Less than six months later, Trump appointed the then-26-year-old as his 2016 campaign's press secretary.
"Hope is outstanding and has done great work for the last three years," Trump said in a statement to The New York Times after she announced her resignation in 2018.
"She is as smart and thoughtful as they come, a truly great person," he said. "I will miss having her by my side, but when she approached me about pursuing other opportunities I totally understood. I am sure we will work together again in the future."
Popular in the Community