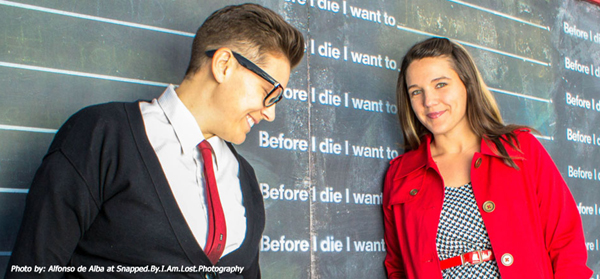 Mental illness affects approximately 26.2 percent of American adults. This means nearly 60 million people and 1 in 4 adults in the US today are living with a mental health diagnosis. We are numbed by statistics.
While numbers and statistics provide valuable information, they often leave us feeling overwhelmed and helpless. At their best, statistics inform us or call us to action. At their worst they provide simplistic answers, giving us a false sense of understanding amid complex human problems and therefore robbing us of the curiosity necessary to engage with these issues. Do statistics touch our hearts? Do they move us with compassion? Do they build empathy, connection and human community? No. In a world with instant access to information from across the globe, I have come to believe that, more than ever before, we are longing for true and honest human stories.
The good news is that everyone has an incredible story to tell if we take the time to listen. Recently an organization I helped found and co-direct, The SongStream Project, saw a need for more listening and for more spaces to engage creatively with the stories behind the statistics of key social issues. Through the lens of music and stories, we create audio documentaries and programs that explore issues in a way that we hope will encourage curiosity and build empathy in order to create social change.
For our most recent show, Blessing and Burden: A Journey into Resilience, Music and Mental Health, we were humbled to sit down and listen to musicians Lindsay White and Veronica May, to capture some of the stories and music of their band The Lovebirds. Veronica has Bi-Polar I disorder, and Lindsay has been by her side over the past few years as they've learned to navigate the challenges bi-polar has thrown into their path. They are powerful and honest women and they join a growing number of individuals living with mental illness and their loved ones who are courageously sharing their stories and their lives.
There's a deep vulnerability present in telling and also in truly listening to someone's story.
I grew up with a younger brother who wrestled with Bi-Polar disorder, and sadly I learned early on that there were few spaces of compassion for people struggling with mental illness. When friends or family faced illnesses that affected the body, a community of care surrounded them. There was food on the table, rides to the doctor's office and words of kindness and understanding. These illnesses were ones that affected the body and so they were more easily understood. Illnesses that affect the mind and create irrational behavior -- these are scary. But as Lindsay White says in our show Blessing and Burden, when you understand something you're not so afraid of it anymore. This transformation from fear to understanding is what happens among us when we tell our true-life experiences and when we listen to someone else's.
I have found that whenever and wherever I tell my stories, stories of loving and trying desperately to understand how to support my brother or stories of my own bouts of anxiety, without doubt it is like opening up the door of permission for that person to share. It turns out that we all have a lived experience of mental illness touching our lives, whether it is personally or though someone we love. It is in the courage to share our journeys that we are able to transform our pain and our struggle into a blessing, a human connection and a shared path. It is finding ourselves in the story of another that we grow and understand that we are not alone. This is why Veronica and Lindsay's story is so courageous and this is why it is so important.
What is exceptional about their story is the way they have navigated the entire process through music. While the terrain they have walked has been rough and many times frightening, through the beauty of their music and the poetry of their perspective; they challenge the listener to find new ways of viewing people diagnosed with a mental illness. The offer a new depth of understanding of the challenges faced. They also inspire appreciation of the unique gifts and insights of those who walk this journey.
By sharing with us and with anyone who takes the time to listen, Veronica and Lindsay join a growing tribe of people across the globe that are seeking to re-define what it means to live and flourish with a mental health diagnosis. They join individuals like Eleanor Longden, who look to the symptoms of mental illness as a teacher and guide. They join with incredible communities such as The Icarus Project who continually ask questions and challenge our understanding of mental health. There are incredibly hopeful things happening, beautiful lives being lived and courageous stories being told if we take the time to listen.
Creating the show Blessing and Burden with Veronica and Lindsay changed me. There is something so radical, so counter-cultural, in sitting down with someone and simply listening. It makes me wonder, what if I took the time to listen to other stories? What about the slightly odd fellow who walks through my neighborhood? What if I listened to the story of the prisoner, the homeless, the refugee? What if we listened like these stories matter, like they are beautiful, like they are worthy of a song?
The SongStream Project is sponsored by Creative Visions Foundation, a publicly supported 501(c)3, which supports Creative Activists who use the power of media and the arts to affect positive change in the world.
Popular in the Community