This past October, I was part of an unlikely and impromptu chorus singing at the funeral service for "Princess" Evey Cannon who died from cancer at the unfair and tender age of four years old. At the urging of her devoted mother Kandice, the hundreds in attendance passionately sang "Twinkle, Twinkle, Little Star" as we knew it was Evey's favorite bedtime song.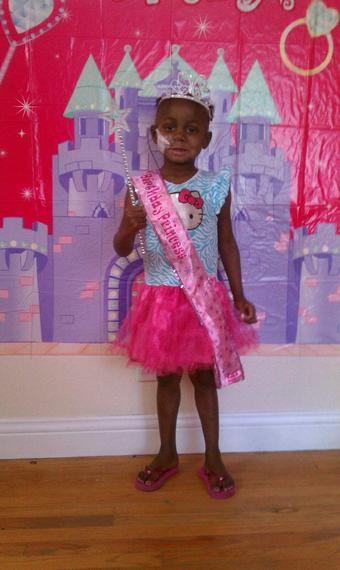 I will never forget this moment as it was both haunting and heartbreaking. Singing a nursery rhyme at a funeral was a sobering reminder that this cherished child died decades too soon. For Evey's family, and thousands of others, the lifelong pain generated by the loss of a child is beyond measure.
Yet, thankfully some stories of hope are emerging. According to the National Cancer Institute's website "more than 80 percent of children and adolescents who are diagnosed with cancer live at least 5 years after their diagnosis."
But regardless of the progress found in many H.O.T. (Hematology-Oncology-Transplant) Units at Children's Hospitals across the country, a journey with cancer is too often defined by both physical and emotional pain. Emma Paulson has hard-earned empathy as she is a 19 year old cancer survivor who based on her own experiences founded the "Patient Helping Patients" endeavor that provides much appreciated comfort items to other children currently battling the disease.
An accomplished runner in high school, Emma noticed that her cross country meet times were considerably slower than in the past. Alarmed, tests were conducted, and Emma was ultimately diagnosed with acute lymphoblastic leukemia at age 16.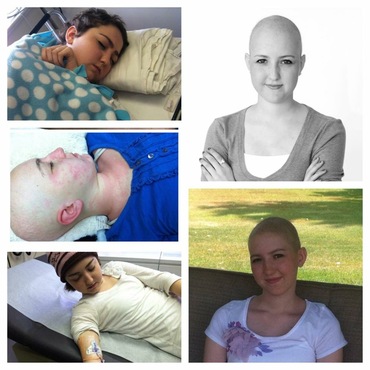 In short order, Emma began her first chemotherapy treatment on January 17th, 2012. Two and a half challenging years later, in May 2014, she finally "rang the bell" signifying the end of her cancer treatments.
But in no way would this represent her final visit to the H.O.T. Unit at Children's Hospital of Wisconsin as the former patient would soon become a mentor and understanding friend. While some cancer survivors may never want to return to the clinic upon completion of their treatment, Emma looks forward to her regular visits with younger children who are facing the disease each day.
Without fail, each month Emma hand delivers 30-60 gift bags to children in the H.O.T. Unit. She is on a personal mission to bring some healing and hope to the same hospital hallways and treatment rooms she spent an abundance of time in less than a year earlier.

"When I was diagnosed, so many people helped my family and me in many ways. Now, I want to do something to give back. I want to help other kids with cancer who are also being treated at Children's Hospital of Wisconsin. My wish is for them to understand they are not alone," Emma shared.
Through the "P4P" program that Emma founded 10 months into her own cancer treatment, she and a team of volunteers collect hundreds of gift cards, stuffed animals, blankets, toys, DVDs and other items designed to provide moments of happiness and comfort to children with cancer.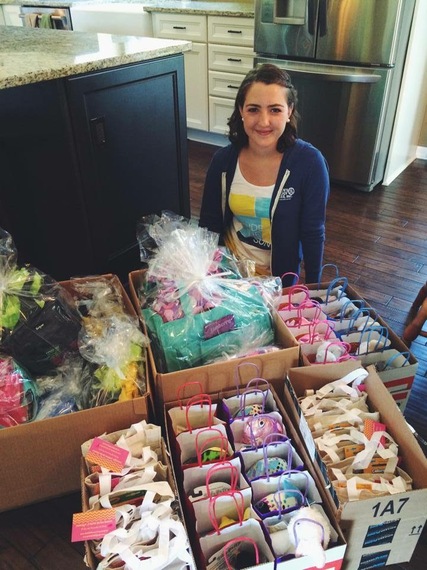 The photos of her gift deliveries posted on her popular "Emma Rose - A Patient for Patients" Facebook page are inspiring and powerful. There are dozens of posts that include touching thank you notes from children who have benefited.
Jessie texted "Hi Emma, I just wanted to say thanks for all you do. I'm doing chemo again for a relapse in my stump and have been getting a lot of your P4P gifts...it makes my day every time whenever I see them. I smile cheek to cheek."
Her young friend and fellow cancer survivor, 8 year old Lulu Sammarco remarked, "Emma is a really good friend and she's always there for people. She's really, really nice and she gives to people who need help, like other kids with cancer." Lulu, who like Emma is in remission, will join her older friend for the next round of "P4P" gift giving.
Lulu's mom, Teresa "T" Sammarco commented, "My daughter Lulu and Emma formed a unique bond, sharing both a diagnosis and all too much time in the H.O.T. unit together. Children who have gone through this horrific journey seem to tap into a place of knowing and empathy that is beyond the norm. Emma has taken that empathy and turned it into action, not only by giving aid to other children with cancer, but by inspiring other children like Lulu to also act. Emma is making a tangible and positive difference in the world and truly touches the lives of others. We are grateful to know her."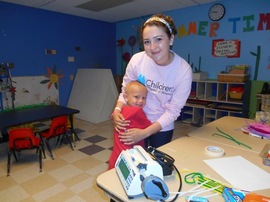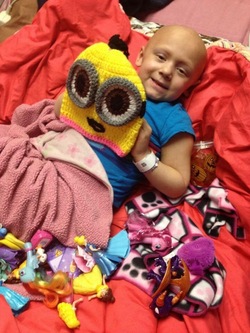 While Emma is aware that her gifts will not cure pediatric cancer, she soldiers on knowing that she is indeed making a profound impact. During their darkest hours children living with this vicious disease are experiencing moments of healing and hope thanks to her ongoing resolve.
In the years ahead, researchers will continue to pursue needed treatments, family members will rally around their affected loved ones, medical professionals will ease suffering through their compassionate care, and Emma Paulson and her army of volunteers will bring comfort at a time when the children need her most.
Yet, Emma's journey with cancer will not stop with her non-profit endeavor. Emma is completing her freshmen year at Concordia University in Wisconsin where she is pursuing the education and skills required to become - you guessed it - a pediatric oncology nurse. I asked her when she made the decision to pursue this career path. "I knew as soon as I met the nurses the day I was diagnosed." Their gentle and reassuring care helped inspire her vocational choice.
A few years from now, Emma Paulson will likely be working at a H.O.T. unit where her skill set as a pediatric oncology nurse will include both an impressive medical acumen and empathetic bedside manner. Emma will truly understand how the children are feeling.
I pray for the day when no other family is compelled to sing a nursery rhyme on any sad occasion. But until that day comes, I know that children with cancer will have a passionate ambassador, advocate and friend for whom I greatly admire - Emma Paulson.
To learn more about "Emma Rose - A Patient Helping Patients" or to contribute financially please visit her facebook page
To contribute to pediatric cancer research in Emma's honor, please visit her fundraising page.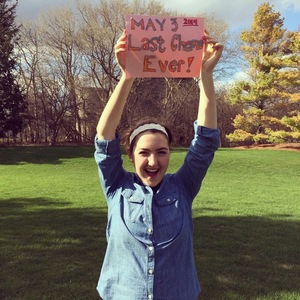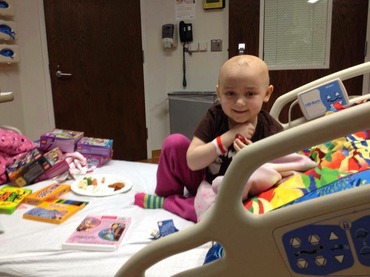 All photos courtesy of Emma Paulson.
Calling all HuffPost superfans!
Sign up for membership to become a founding member and help shape HuffPost's next chapter