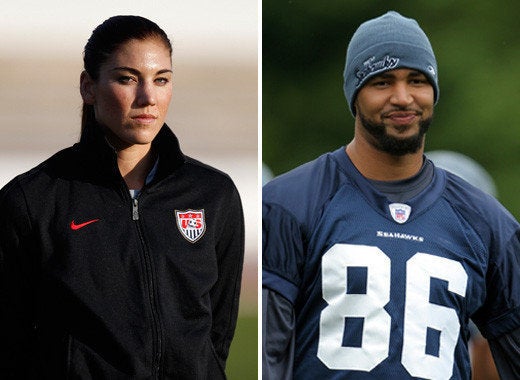 Former NFL tight end Jerramy Stevens appeared in court on Tuesday following his arrest for domestic violence following an incident involving U.S women's soccer star Hope Solo, according to various reports.
Nick Eaton and Casey McNerthney of Seattlepi.com reported that Stevens was arrested for suspicion of fourth-degree assault after being found with blood on his cheek and shirt. According to Seattle PI report, Solo had blood on her elbow and was said to be not cooperative with police, even telling her brother Marcus (who called the police) "Don't say anything to them."
More from the Associated Press:
KIRKLAND, Wash. (AP) — Former Seahawks tight end Jerramy Stevens appeared in court Tuesday, a day after being arrested on suspicion of domestic violence assault following a disturbance at a home in Kirkland, Wash., police said.

A Kirkland Municipal Court judge released him shortly after, saying there was no evidence connecting Stevens to any assault, according to news reports.

News reports, citing court and police records, said U.S. women's soccer team goalkeeper Hope Solo appeared in the courtroom Tuesday afternoon.

Stevens and Solo applied for a marriage license last Thursday, according to King County records. KING-TV, citing court documents, reported that Stevens and Solo were set to get married Tuesday and that the argument was over whether to live in Washington or Florida.

Police in the Seattle suburb of Kirkland responded to a disturbance at a home around 3:45 a.m. Monday involving a physical altercation between eight people during a party, said Kirkland police Lt. Mike Murray.

He said officers contacted several people in the home who appeared intoxicated and didn't cooperate with police, but determined based on information and observations that there was probable cause to arrest Stevens for investigation of fourth-degree assault involving a 31-year-old woman who received a cut to her elbow.

Murray said Stevens and the alleged victim were dating, and reported to be engaged. He declined to release the victim's name.

Citing a police report, KOMO reported that Solo's younger brother, Marcus, called 911, and that he and Solo told officers there was a party and several unwanted guests showed up and got into a fight with Marcus, who told police he used a stun gun on one of the men.

One 32-year-old woman was taken to the hospital for treatment of a hip injury, and another man suffered multiple bumps, scrapes and contusions, Murray said.

"If officers find that an assault may have taken place, then we have to make an arrest on who we determine is the primary aggressor," Murray said.

Stevens was selected with the No. 28 pick of the 2002 draft by the Seahawks after a stellar career on the field at Washington, but one that included a number or incidents away from football that included reckless driving charges for crashing into a nursing home.

He was mostly a first-round bust with the Seahawks, except for the 2005 season when he started a career-high 12 games and had 45 receptions as the Seahawks won the NFC championship.

His run-ins with the law weren't done when he left college. Stevens was arrested on reckless driving charges in 2003 in a Seattle suburb and in 2007 when he was charged with driving under the influence in Scottsdale, Ariz.

Stevens' most recent arrest came in 2010, while he was playing for Tampa Bay, when he was arrested the night before a game for possession of marijuana. He was almost immediately released by the team.
Related
Before You Go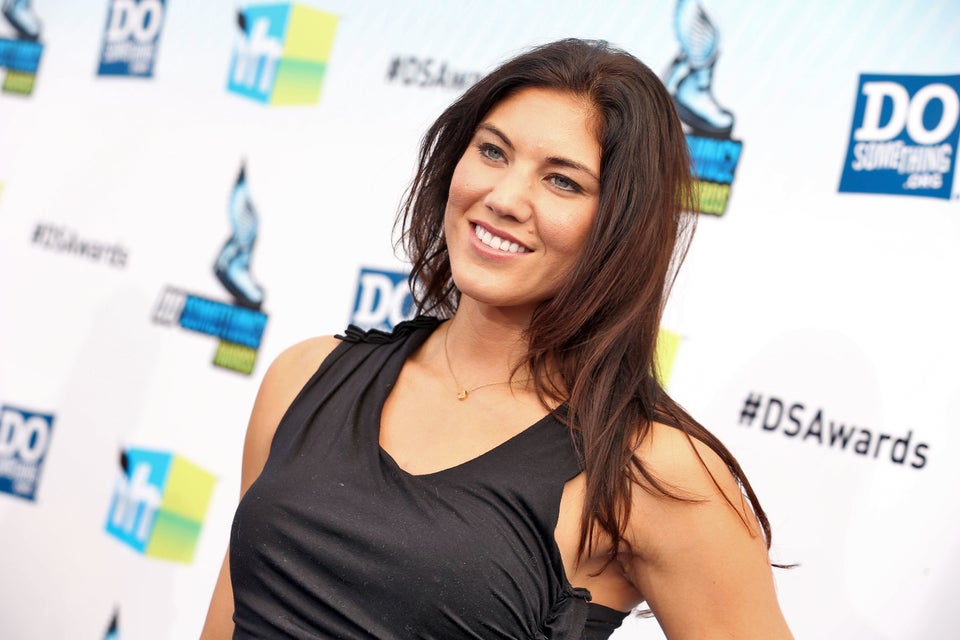 Hope Solo Photos
Popular in the Community