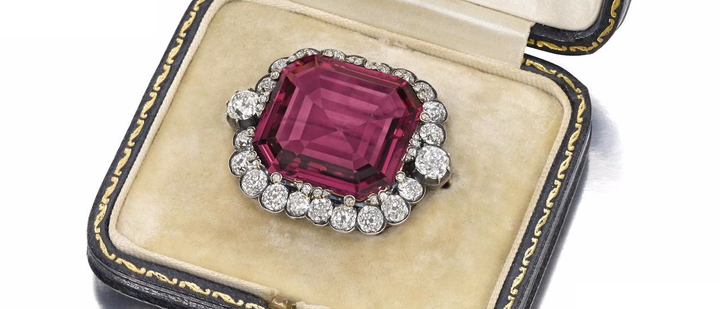 If you've got a quarter-million dollars lying around and a hankering to feel like a Gilded Age baron, have we got the gemstone for you.
The Hope Spinel, a 50.13-carat spinel gem once belonging to banker Henry Philip Hope, is up for auction later this month. Hope's vast collection contained some 700 gems before his death in 1939, including the famous Hope Diamond, now at the National Museum of Natural History in Washington, D.C.
The spinel hasn't been available for 98 years, and will be sold during the Bonhams London Fine Jewellery sale later this month for an estimated $240,000 to $310,000.
"You just don't see pieces of this quality and provenance on the open market very often. It's very exciting," Emily Barber, a representative for Bonhams, said in a statement.
Spinels have similar refractive qualities to diamonds and garnets, according to the Gemological Institute of America, and they're a fairly common occurrence in nature. Forbes noted that they're often mistaken for rubies.
Barber said the Hope Spinel's "exceptional transparency, flawless cut, beautiful color and large size" classify the stone as an "exceptional treasure of nature."