In the 2004 comedy "Anchorman," Steve Carell's character, Brick, yells "I love lamp!" Thankfully, the man he plays in the upcoming film "Hope Springs" appears to be much more in touch with his romantic side.
"Hope Springs" stars Carell as top-notch marriage counselor Dr. Bernie Feld. His latest clients are Maeve and Arnold Soames -- played by Oscar winners Meryl Streep and Tommy Lee Jones -- a couple whose relationship has hit the skids. (You know things are bad when you start buying each other cable subscriptions as wedding anniversary gifts).
Fortunately, Maeve decides it's time for a change, so she and Arnold pack their bags and head to Maine to receive some much-needed marriage wisdom from Dr. Feld. From here on out, there's awkward sex conversations, witty banter and even a little dancing from Streep and Jones. (The film also reunites Meryl with her "Devil Wears Prada" director David Frankel -- obviously her character in this is bit different from the evil magazine editor she played in that film.)
You can watch all the uncomfortable/heartwarming/funny marriage antics go down in the first official trailer for the movie, above. (The first poster for "Hope Springs," is below.)
"Hope Springs" is set to hit theaters August 10.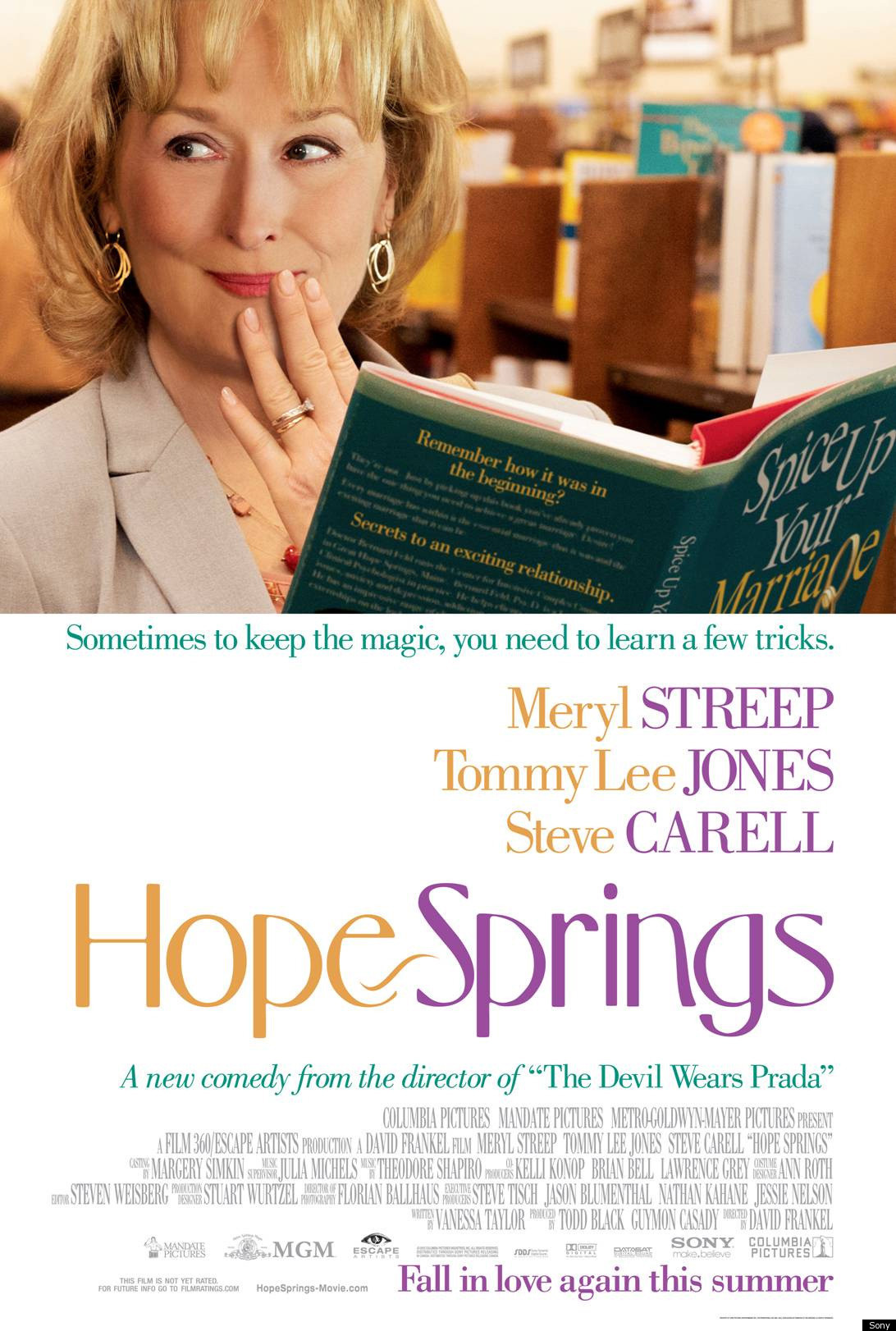 Popular in the Community