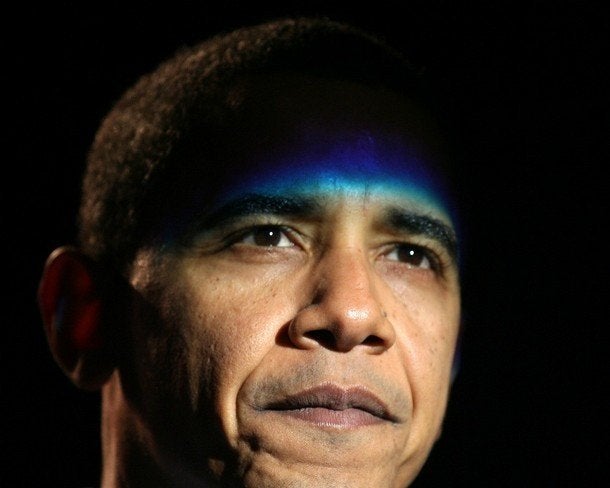 The other night as I wandered through Washington, DC I was so inspired that the people of my city were literally dancing in the streets at the election of Obama. I got congratulatory text messages on election night from South Africa. I had to cancel a conference call with colleagues in Kenya yesterday because there was a national holiday in recognition of the jubilation people felt over Obama's election.
And I was riding high as I read on the Obama transition website a reiterated commitment to "invest at least $50 billion by 2013 for the global fight against HIV/AIDS, including our fair share of the Global Fund."
And then it vanished. When I woke up this morning the commitment on AIDS and paying our fair share of the Global Fund was gone. I'm not ready to cancel the honeymoon yet, but this worries me.
This is worrisome now because the Global Fund is facing a major crisis. Donor countries have failed to provide enough money to fund all of the health projects approved by its expert panel. The Bush administration -- notoriously hostile to multi-literalism - has pushed to relentlessly to cut US funding for the Global Fund each of the last several years. It has only been through strong congressional support from both sides of the isle--champions like Senator Dick Durbin (D-IL) and Senator Arlen Specter (R-PA) - that the Global Fund has thrived. Still, this year the US has only committed half of its fair share. High-quality plans for life-saving programs will go unfunded. People will die if action isn't taken.
And this weekend the Bush administration officials pushed for cuts at the Global Fund board meeting in India--just as the message about AIDS was disappearing.
Obviously, this is just a website--the deletion hopefully has more to do with condensing words than backtracking on policy. Obama's platform is clear, highlighting the pledge he signed on the campaign trail committing to $50 billion over five years for global AIDS. But I'm still worried.
The global financial crisis is encouraging a lot of talk about what to cut--and international aid to fight disease and poverty in an easy target. We have to acknowledge that the Obama team will be under immense pressure to roll-back their commitments on health--both globally on AIDS and domestically on universal healthcare.
But the reality is that international support for health--money that buys more well-being around the world than all the bombs in the pentagon ever could--is little more than a rounding error in the federal budget. Doing our full part for AIDS would annually cost less than 2% of the $700 Billion wall street bail-out. This funding cannot help right the US economy. But it can save the lives of millions of people, and soften the face of American leadership abroad.
So, message to the Obama transition team: Would you please put back that commitment to the Global Fund? Will you stay bold on funding for AIDS and drive a new, multilateral agenda anchored by the positive diplomacy of supporting healthy communities?
And a message to the progressive movement: If Obama's going to make this happen we need a clear plan to support him to prioritize these issues among the major challenges he's going to face and the massive pressures against it. Do we have that plan?
I noticed that the website had changed because I was going to forward it to my colleagues in Kenya--now back at work after their day of public celebrations. I have to hold off now--but I'm still really hopeful that renewing our global commitments through health diplomacy will be front and center in the actions of the incoming administration.

Popular in the Community