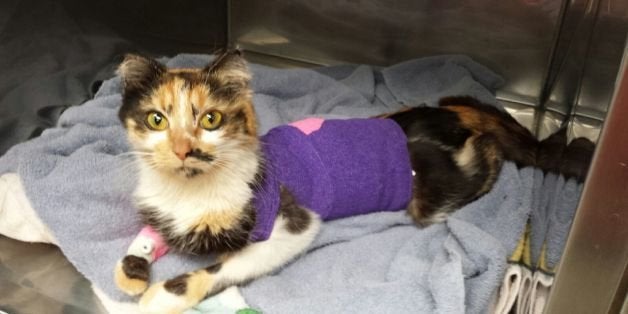 Hope the kitten is a true survivor. And she definitely deserves her name.
She was found near a dumpster by an 85-year-old woman in suburban Detroit. The woman took in the 7-month-old kitten and tried to nurse her back to health. But when she didn't appear to be getting better after approximately two weeks, the woman took her to Tail Wagger's 1990 in Livonia, Mich.
"We opened up the carrier and stood in complete shock," said Laura Zain, founder of the nonprofit. "It was the worst thing I've ever seen in 25 years of doing this. I've never seen something so sadistic, ever."
Emaciated, feverish, with pale gums and covered with fleas, Hope's worst problem was deep, severe burns on her back, sides and ears.
"She absolutely was set on fire," Zain said.
The veterinarian confirmed that Hope had been tortured and set on fire.
Though Zain feared Hope wouldn't make it, she said she could see from the beginning that this kitten had a lively, even invincible spirit.
"I started petting her head, she immediately started purring and kneading her feet and giving me a sign, like, hey, I'm okay."
GRAPHIC IMAGES: See photos of Hope and her recovery, including graphic images of her wounds. Story continues below.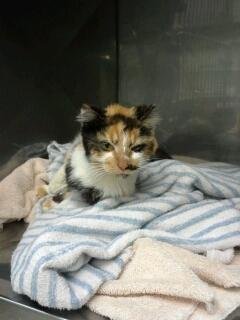 Hope The Kitten Survives Torture
Hope underwent surgery that lasted three hours, as her caretakers hoped she would pull through. On Friday, four days after she was brought to the organization, she's recovering and has resisted infection.
"She's doing remarkably well," Zain said. "When you go to put your hand in the cage, she picks her nose up right away to touch your hand."
It will be a long road to recovery for Hope: she will need another surgery, if not several more. Zain said it will likely be at least six months before she is ready to start adjusting to home life, and even more time before she's ready to be adopted. But Tail Wagger's 1990 is making sure they have the funds to get Hope all the medical care she needs.
They set up an account to crowdfund donations for Hope's medical expenses, and as of Friday afternoon, have raised nearly all of their $8,000 goal on the FundRazr site. All donations will be held in reserve for the kitten's treatment, but any remaining funds will be allocated to the new Hope Fund. It's a new version of their critical care fund that gives Tail Wagger's 1990 the ability to help when pet owners brings in animals who need of medical care they can't afford.
"Hope's personality is starting to come thought and shine," Zain said. "She pulled through that like a rock star."
"She just has a will," Zain added.
Before You Go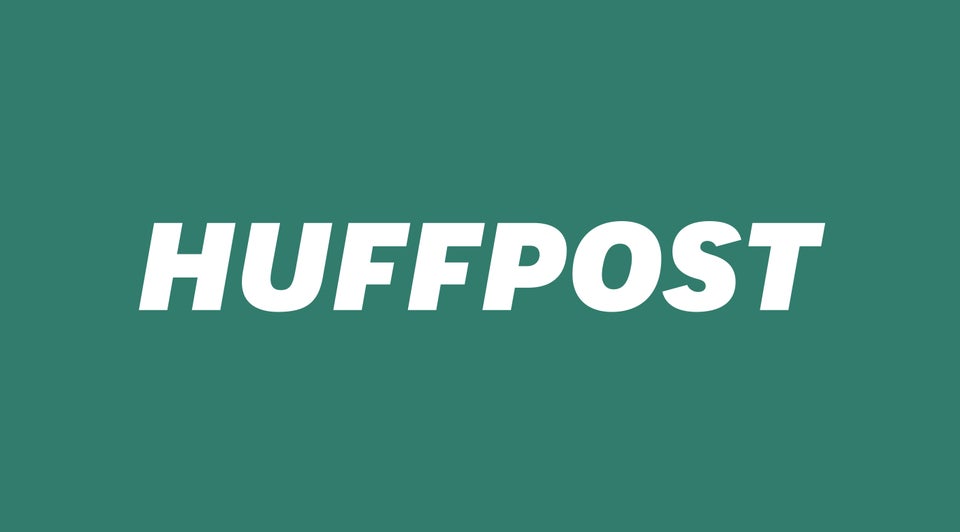 Cats Meeting Kittens For The First Time
Popular in the Community