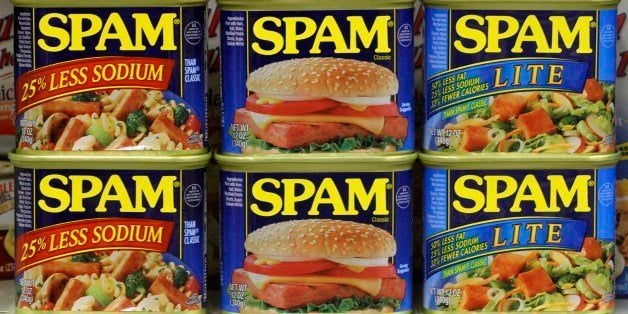 Hormel Foods announced plans this week to acquire natural meat producer Applegate Farms for $775 million. The move will allow Hormel, best known for making the mysterious cured meat product known as Spam, to tap into rapidly growing consumer demand for healthier, more environmentally conscious foods.
The meat sector has been particularly active, at least since the controversial $4.7 billion purchase of pork giant Smithfield by Chinese meat processor Shuanghui International Holdings in 2013. Compared to that deal, and Tyson's 2014 acquisition of cured meat company Hillshire Brands, Hormel's purchase of Applegate is relatively modest.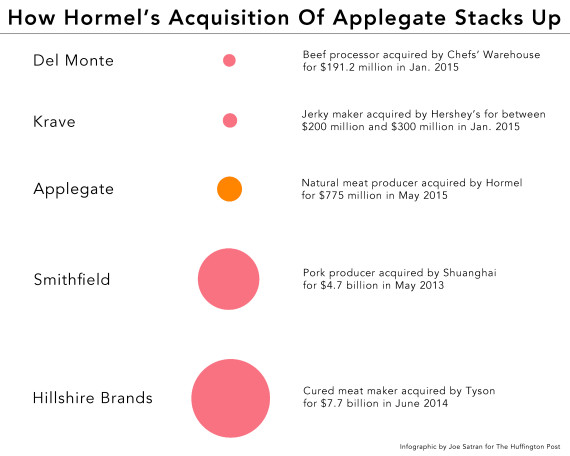 Yet Applegate's prominent position in the sphere of natural meats, and its historical commitment to working with small farms, lends the company's acquisition by the makers of Spam a certain outsized significance. The two companies' philosophies seem directly at odds. For that reason, the move has already angered some longtime Applegate customers.
The two companies, for their part, issued a statement that affirmed their commitment to maintaining Applegate's standards after the merger.
"The Applegate team has built a great brand, and consumers can rest assured there will not be any changes to the way Applegate meats are raised and produced," Hormel CEO Jeffrey Ettinger said.
"It was my mission from the start to change the way we think about meat –- how it's raised and produced -– and this agreement is definitely a continuation of that mission," added Applegate founder and CEO Stephen McDonnell.
With the market for organic and natural foods growing larger and more lucrative every day, this will surely not be the last major producer of such foods to be gobbled up by a corporation less committed to health and environmental stewardship.