Scientific opinion on hormone replacement therapy sometimes feels like a pendulum that swings back and forth, leaving women confused about what treatment for menopause symptoms, including hot flashes, vaginal dryness and osteoporosis, is best for them.
While all medical treatments pose some risk, are the risks of treating menopause symptoms worth the benefits that hormone replacement therapy (HRT) can deliver? That's the question that women have been asking and hoping that research clarifies.
In a new randomized study of 27,347 women who were followed for 18 years, those who took hormone medication were no more likely to die of any cause than women who were given a placebo.
The Women's Health Initiative hormone therapy trials tested the most common types of hormone therapy ― estrogen alone and estrogen plus progestin ― to assess the benefits and risks of menopause hormone therapy taken for chronic disease prevention by predominantly healthy postmenopausal women.
Researchers analyzed data from two trials, which included postmenopausal women with an average age of 63 at enrollment, and explored the effect of treatment over five to seven years, with 18 years of cumulative follow-up, and then defined the effect of hormone therapy on mortality rates.
All-cause mortality provides a "critically important summary measure" for an intervention such as hormone therapy that has a complex matrix of benefits and risks, said lead author JoAnn E. Manson, a professor at Harvard Medical School and a past president of The North American Menopause Society.
"Mortality rates are the ultimate 'bottom line' when assessing the net effect of a medication on serious and life-threatening health outcomes," she told HuffPost.
The team also found that deaths from Alzheimer's disease and other forms of dementia were significantly lower with estrogen-alone medication than with a placebo during 18 years of follow-up.
Women and doctors should be reassured.
Hormone therapy, while unquestionably effective in reducing hot flashes and other menopause symptoms, has also been linked to serious health risks including blood clots, stroke and certain cancers. "In this new analysis, we found that there was no association between hormone therapy and all-cause mortality during either the treatment period or the long-term follow-up of these trials," Manson said.
In this study, participants were assigned randomly to separate groups to compare different treatments. By using this randomization method, the groups were guaranteed to be similar and the treatments could be compared objectively. Other studies were conducted differently.
Manson said that her team's findings support clinical guidelines that endorse the use of hormone therapy for recently menopausal women to manage hot flashes and other symptoms.
Overall, she told HuffPost, the findings should reassure women and their doctors that hormone therapy is a reasonable option for symptomatic women who are in early menopause and in generally good health.
Still, it is confusing to know which study is right.
For many women, just the act of processing all the seemingly conflicting findings on the value and risks of HRT can be confusing.
The multiple studies suggesting that potential harm outweighed the benefits of hormone therapy led to a swift decline of its use throughout Europe and the U.S.
The medical community has modified its views about the role of hormones as more research has been conducted. Experts agree that there is much they still have to learn, said The North American Menopause Society.
Joann Pinkerton, director of the NAMS, says the group recommends not limiting hormone therapy to the lowest dose or shortest duration but instead to find the most appropriate hormone therapy for each woman.
There are many newer options, including transdermal patches, with potentially less risk of blood clots or stroke, she said.
The research was published Tuesday in JAMA.
Before You Go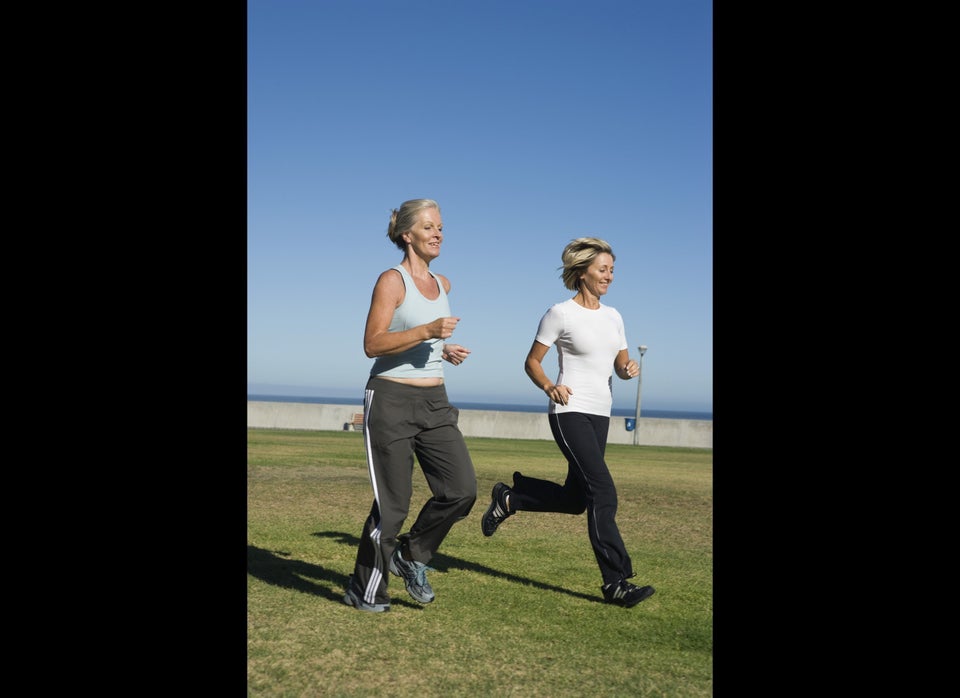 Menopause Treatment: 10 Natural Remedies