Every day and night around the clock for the past year, groups of women from the Bosnian mountain village of Kruščica have taken turns guarding a local bridge. The looming threat on the other side is a construction site where a hydroelectric dam is meant to be built.
Scared that they will be left without water when the river they live alongside is diverted away, the villagers want to make sure that not a single crane or truck crosses their path. Tahira Tibold, the president of Kruščica council, also said that 2,000 local people would have to be permanently relocated if the dam went ahead. Last month, the blockade forced construction workers to retreat ― a year after riot police used violence to temporarily clear the women from the area.
"We are fighting for the water, which belongs to all of us," Tibold told HuffPost. "The will of the local community must prevail against private interests. We have been on the bridge 24/7 since August last year and we will not give up until we have won."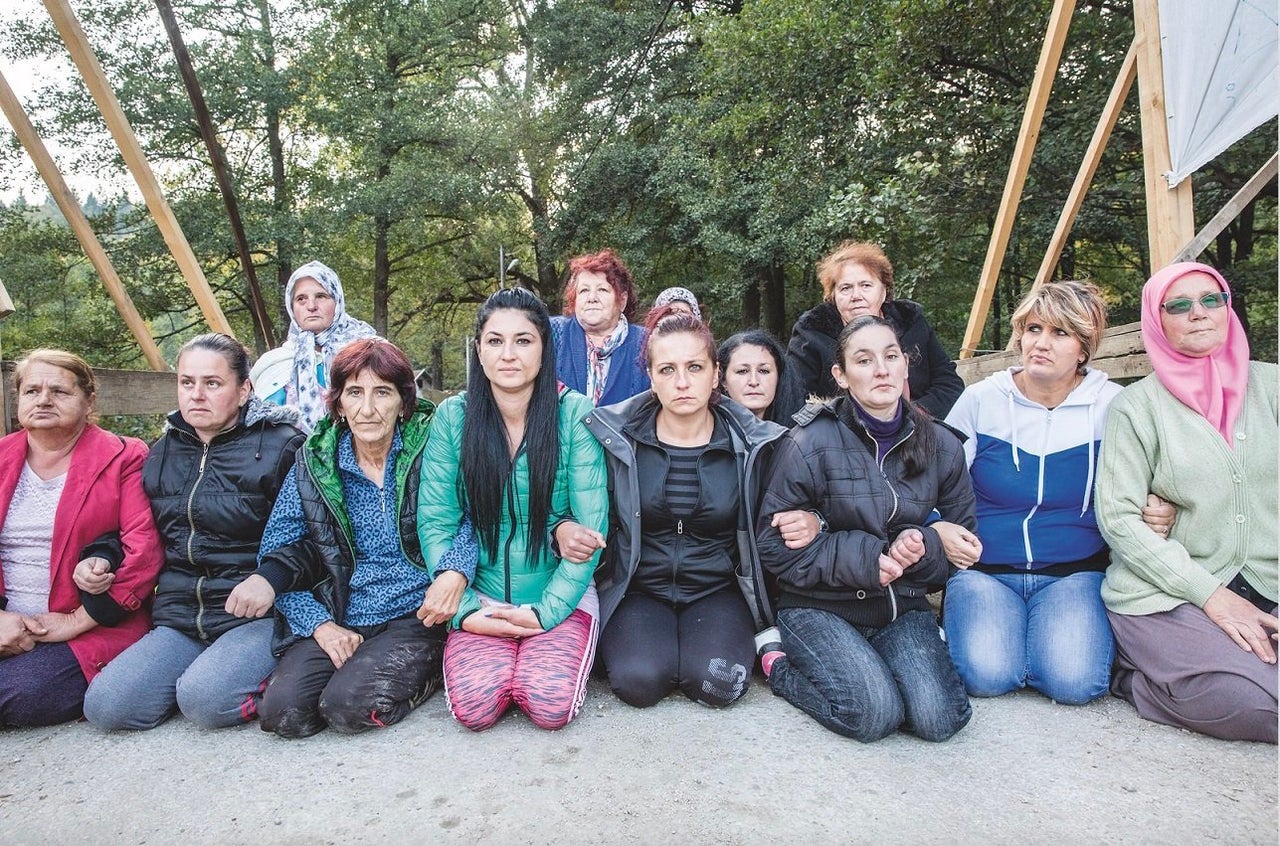 The blockade is part of a wave of protests sparked by the threat of hundreds of hydroelectric developments in the Balkans, a peninsula in southeastern Europe. New dam construction in the Balkans has rocketed by 300 percent between 2015 and 2017, and the European Union now looks set to approve millions of dollars of funding for 38 large-scale dams in what campaigners say is a hydropower "horror list" that will spearhead the expansion of a further 2,800 dams across the Balkans.
The list was put together by the EU's Directorate-General for Neighbourhood and Enlargement Negotiations, which deals with countries vying for EU membership. EU officials say the list is not a guarantee of funding, but rather an aim to identify "sustainable" hydro projects.
"It is becoming evident that the development of hydropower plants, particularly of small plants, is not undertaken in a manner which would allow for the sustainable use of water," an EU spokesperson said, adding: "The study aims to identify those that could possibly be built in a sustainable fashion, therefore ensuring that the others are not."
Ulrich Eichelmann, director of RiverWatch, said that, in practice, there are very few examples of the EU opposing development bank funding for any hydro projects.
Many of the Balkan countries where the dams are set to be built have EU aspirations and need to follow its energy rules, which include the provision that member states ensure 20 percent of their energy comes from renewable sources like wind or solar by 2020. The EU sees hydropower, a renewable energy, as vital for weaning countries off fossil fuels like coal.
"In the coming years, most of the countries of the region will have to close down thermal power plants, responsible for pollution that cause tens of thousands of deaths in the region," said the EU spokesperson.
To campaigners, however, these dams ― which range from being at the proposal stage all the way through to projects already under construction ― won't only have a high human cost but will also cause irreversible environmental damage.
The Balkans are home to some of the world's last wild rivers, unique ecosystems that support fish and other wildlife, circulate freshwater and help drain the earth's surface. Dams irrevocably change the course and character of rivers, rerouting them or blocking them off, and soil erosion from deforestation for dam construction inundates waterways.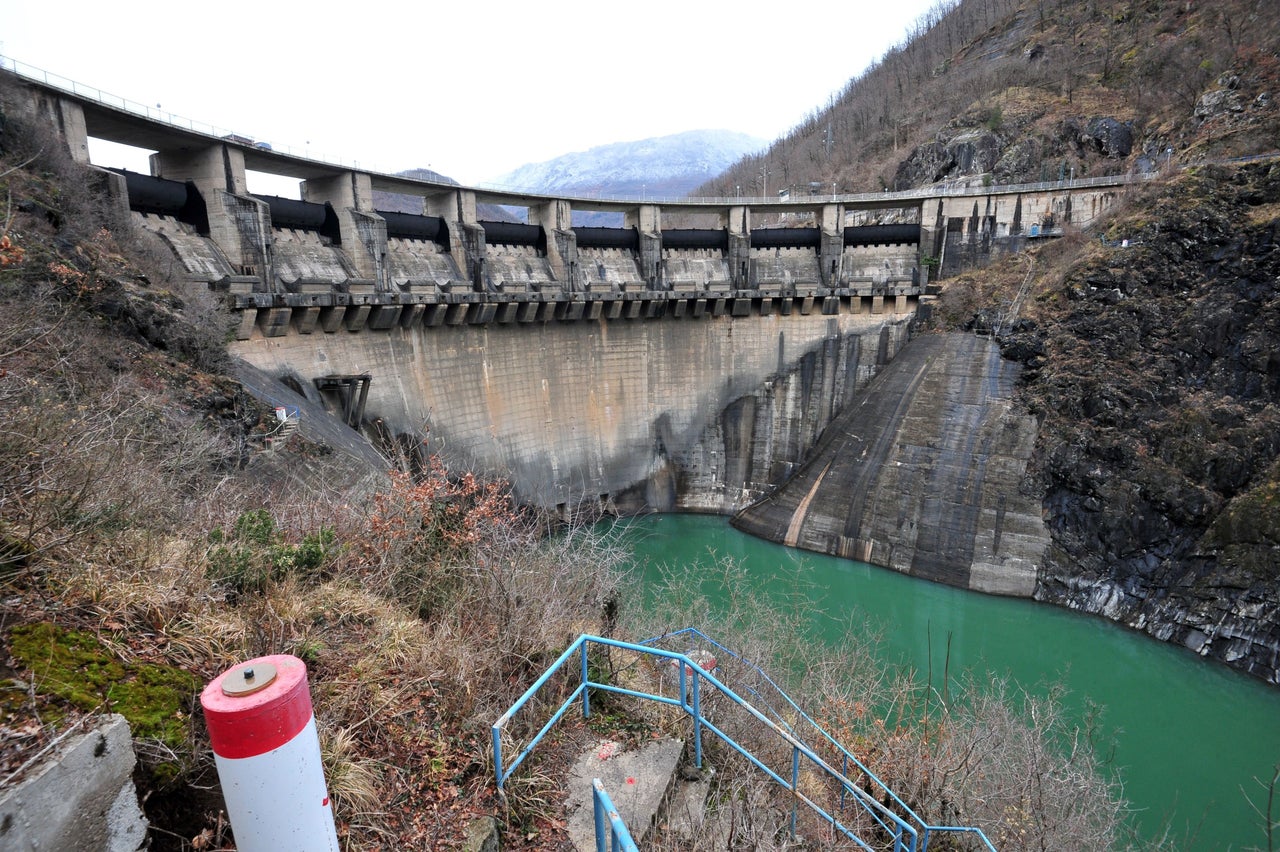 More than a third of all the dams currently being constructed or at proposal stage in the region - which campaigners expect the E.U. list to indirectly boost - are located in protected areas for rare and threatened species.
"These projects are in some of the longest and best-preserved river stretches in the Balkans and would have immediate consequences for biodiversity," said professor Steven Weiss of Austria's University of Graz, who has studied the planned hydro boom.
Some of the river systems are vital for bears, lynx and wolves, said Weiss. If populations of these sorts of predators get split up, it "threatens their future viability in the region," he said. And almost 1 in 10 of Europe's endemic fish species would be at risk of extinction if these dams go ahead, according to a University of Graz report.
Albania's iconic Vjosa River, for example, which wends its way 168 miles from Greece into the Adriatic Sea, is one of Europe's last living wild rivers. Scientists discovered new fish and insect species on an expedition there just last year. There are now 40 dam projects in the proposal or construction stage along its length.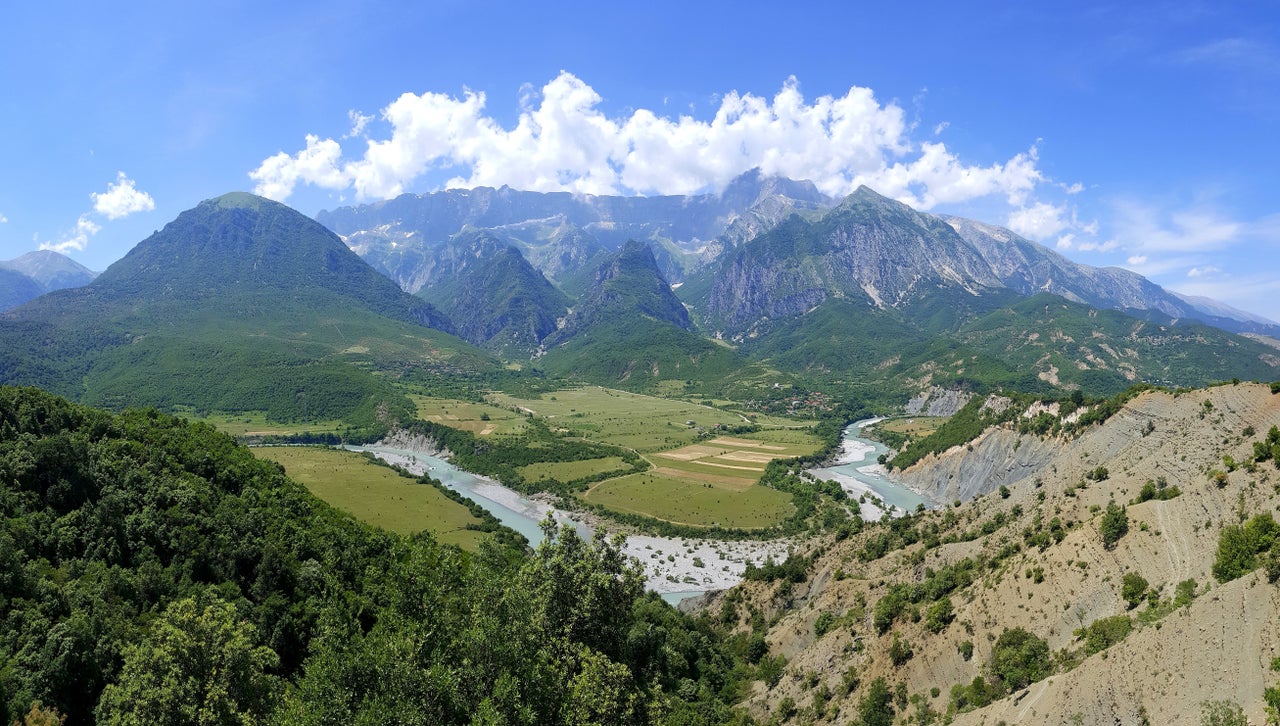 Earlier this month in Serbia, local campaigners say 3,000 people in Pirot, in the southeast of the country, demonstrated against plans for 58 new dams across the Stara Planina nature park.
Speaking out against the dam, Aleksandar Jovanović Ćuta, a founder of local initiative Defend the Rivers of Mt. Stara Planina, told Balkan Green Energy News that many of the dam projects allow speculators to get rich from government subsidies intended to meet EU renewable energy criteria. He said that entrepreneurs destroy mountain ecosystems by piping small streams into dams that produce minimal energy.
This month, after the Rudinjska River was displaced to pave the way for a hydro plant ― allegedly without a permit ― villagers marched en masse to rechannel it back to its original course.
One activist, Dushitsa Yovanovic, told HuffPost: "We have sent a message to the Serbian government that we want it to stop destroying our last wild rivers. Everything we are doing comes from our heart. We will stand in front of the machines and defend the river with our bodies if we have to."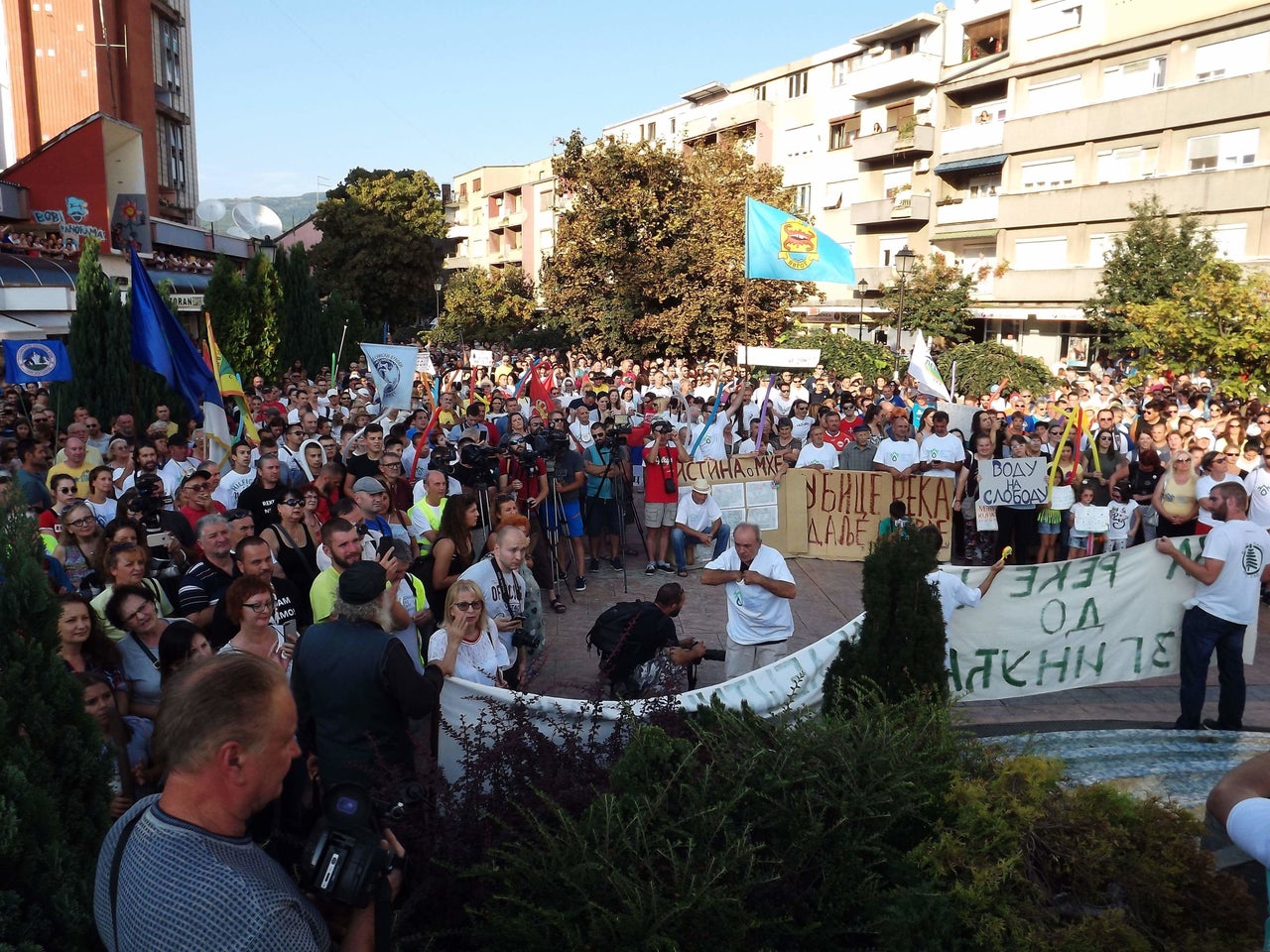 An EU official told HuffPost that while some dam projects were environmentally damaging and local consultation had often been absent, not acting would be more harmful.
"With all the sympathy and support we have for environmentalists, the main source of power in many of these countries is coal-fired power plants and we have said they have to be closed as they're resulting in tens of thousands of deaths every year, as well as all the other difficulties with climate change," the official said. "So what are the alternatives?"
But scientists, such as Weiss, argue hydropower shouldn't be considered a renewable energy given dams' destructive environmental effects. And there is doubt about hydro's climate credentials. Energy from dams emits much less heat-trapping carbon dioxide into the atmosphere than burning coal. But a 2016 study found dams contribute more to global warming than previously estimated because rotting vegetation in the water releases methane, a potent greenhouse gas.
It is expected that the green light will be given for development funding for these dams in the fall. The money is likely to filter to national energy ministries, which will typically award concessions to private companies and investors.
Eichelmann said that, if passed, the list will open the floodgates for a hydro boom in these countries, adding, "The EU must influence this dam craze in the Balkan accession countries and stop fuelling it."
The wave of hydro protests has also gained support from Yvon Chouinard, the founder of California-based Patagonia clothing, which is currently suing President Donald Trump in a land protection suit. In an impassioned online appeal, Chouinard wrote that "if these misguided projects aren't stopped, the ecological damage and impact on local communities will be devastating."
This article has been updated to include comments from an EU spokesperson.
CORRECTION: this piece was corrected to remove the statement that the E.U.'s list had been leaked to RiverWatch, it was sent to the NGO by the E.U. And amended to make it clearer that the specific projects mentioned in the piece are not on the E.U.'s list.
For more content and to be part of the "This New World" community, follow our Facebook page.
HuffPost's "This New World" series is funded by Partners for a New Economy and the Kendeda Fund. All content is editorially independent, with no influence or input from the foundations. If you have an idea or tip for the editorial series, send an email to thisnewworld@huffpost.com
Related
Popular in the Community