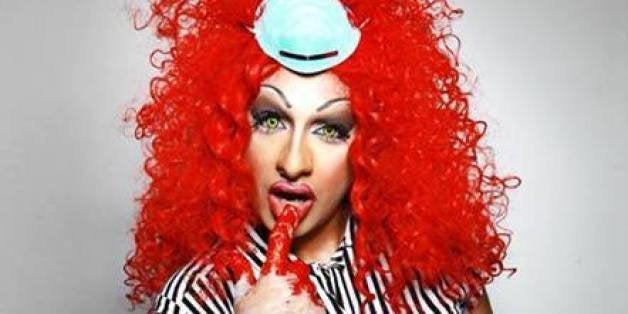 This is the sixth installment in an ongoing series that explores drag culture and the nightlife scene in Brooklyn, N.Y. Over the past several years, following the large-scale exodus of artists across the East River and into northern Brooklyn, those engaged in drag culture in this outer borough have created a new, queer world entirely their own. Accompanied by a larger movement to understand drag culture outside of the pageant circuit, many individuals engaged in the drag community in this borough approach drag culture through a nontraditional lens of "alternative" drag or performance art, enabled largely by the malleable and queer nature of this part of New York. Visit HuffPost Gay Voices regularly to learn not only about the individuals involved in Brooklyn's drag community, but more about the culture of the community itself.
The Huffington Post: How did you get your start in the drag world?
When I was 18 years old I saw my first drag show in San Antonio, Texas -- the fiercest Latinas in the South! Since then I knew I wanted to be a drag queen and I later moved to Austin where I threw my first drag/fashion show, performing "Umbrella" by Rihanna. After that, I moved to NYC to start a new life, not even thinking of doing drag yet. Then Colin Self ask me to perform for his party Clump... so I did! My first number was Selena -- giving Brooklyn a little Texas flavor. Now I'm a full-time drag queen!
How would you characterize the kind of drag that you do?
Punk rock mexican pretty girl.
Describe the drag scene and community in Brooklyn -- how is it different from drag culture elsewhere?
The drag scene in Brooklyn is evil and it's full of crazy witches! Brooklyn drag is a freak show. Beware! Enter with caution!
You are one of the co-founders of Bushwig alongside fellow queen Babes Trust -- why did you decide to start this drag festival?
One day I was wig shopping in Bushwick. This was at the peak of the drag explosion where everyone was becoming a drag queen and the streets of Bushwick were full of glitter. I thought to myself, Oh my God -- I need to start a festival called Bushwig! I was originally going to call it Bushwitch Fest, because, you know, we're all witches deep down inside. But Bushwig seemed to just fit -- it was definitely inspired by RuPaul and Lady Bunny's Wigstock.
(The interview with Horrorchata continues after the slideshow.)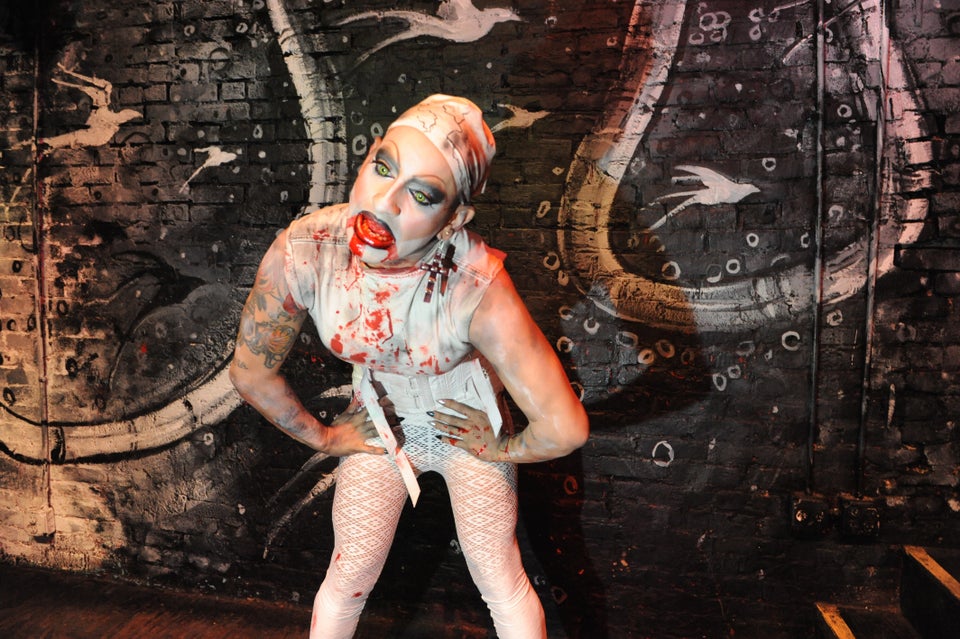 Horrorchata
What was your goal with Bushwig?
My goal was to give back to the community. I am so blessed with the outcome. Never in a thousand years would I have thought I'd be part of a huge drag movement. We are the future.
How does Brooklyn as a community shape and construct drag culture?
We have Bath Salts, Clump, Razor 5,000, DRAGnet, Bottoms Up, Dizzyland, Spectrum -- and these are just a few of our parties. Brooklyn is like a family. We all help each other out in any way we can, from performing to promoting, and sometimes just showing up and supporting! Celebrate life.
What does it mean to you to be a drag queen or a drag performer?
It gives me an outlet to express myself in many different ways. Dancing and performing for people is a huge passion of mine and drag allows me to do all of those things in one. I love to make people laugh and scream at the same time.
Why do you go by Horrorchata?
My name was given to me by my Drag Mother Holden Bucy because I'm a little scary and all Latina -- and I love the Mexican drink horchata.
Where can you be found throughout the week?
Once a month at One Last Shag at my party "Be Cute." It's the first Saturday of every month. You can also catch me on Tuesdays at TNT for "I F*$#ed Bingo" with my sister Merrie Cherry. You can also find Horrorchata hosting the next season of "RuPaul's Drag Race" on Monday nights starting in January at Macri Park with Babes Trust.
Missed the previously featured drag performers and installments in this series? Check out the slideshow below.
Before You Go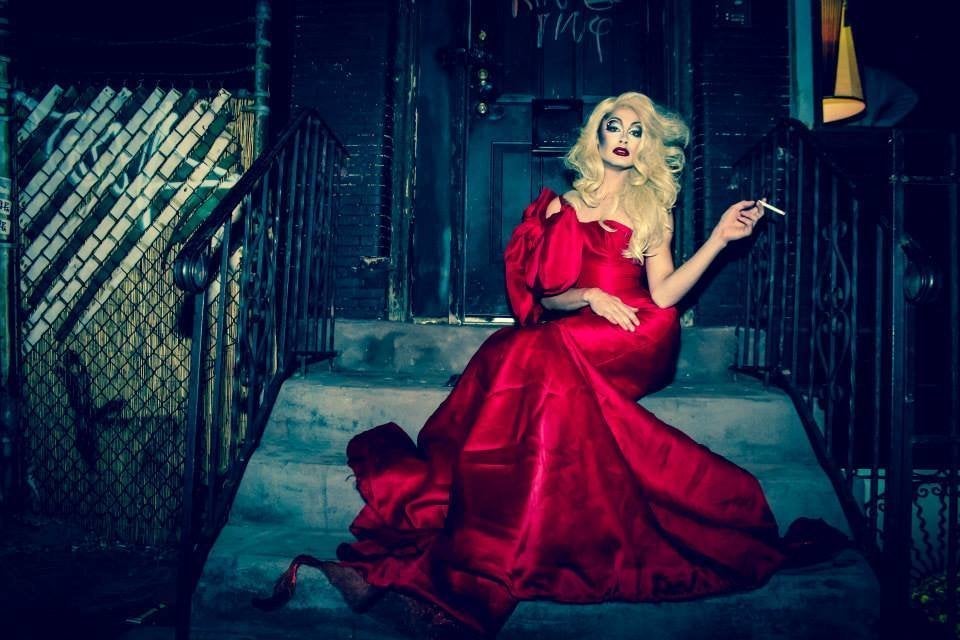 Queer New World: Brooklyn Drag Culture
Popular in the Community