I love AirBnB. I have used it in different cities all over the world from Atlanta to Brazil. It's one of the best ways to find unique and alternative accommodations from your typical hotel. Although I sing the praises of AirBnB, I acknowledge there are many users that have a love/hate relationship.
Bed Bugs in Croatia
I rented an apartment in Split, Croatia for my two year old daughter and myself. The host was initially very friendly. To my horror, I discovered bed bugs on the mattresses. I informed the host and left the listing. He began to get very nasty to the extent of sending me veiled threats. I reported the threats to the police. Not only was my safety at risk, but he threatened to call the police regarding theft. Luckily the cab driver was a witness that I returned the key. This host is still advertising his website on AirBnb with seemingly no repercussions, despite having bedbugs and threatening guests. I am very disheartened by the way that this case was handled by AirBnb, especially since I had my daughter with me. I was told that the case was referred to the safety team. Despite multiple follow up emails, I am not satisfied with the outcome.
High As A Kite
This was my first year being a host from AirBnB. I got five stars reviews and had the best guests - friendly and clean. I got a last minute request from a man who wanted to stay for a week. I was hesitant because he had no reviews. I decided to put any of my biases away - I had accepted several first users (couples and women), without reviews and they were wonderful! A little less than a week later, he checked out leaving my place in shambles: drugs left behind, shower head taken apart to be used as a bong, an unauthorized party was thrown, and a trail of a garbage. I immediately contacted AirBnB to file a complaint and get him removed from the site, but there was no option available. I was told I could write a review, but that was it.
Disconnected
First time traveling to Africa and I decided to go to Kenya. I was very excited and euphoric, until I arrived to my AirBnB. The listing advertised wireless internet connection, but there was no internet when I arrived. Actually, my friends arrived before me. They had no way to warn me that there wasn't any running water or electricity when they arrived. The property didn't have a phone either. I was stranded there for the night and completely disconnected from the world. The following morning, I went to restaurant that had WiFi to contact AirBnB. They told me they could refund me the first night if I decided to leave. I tried to find another villa that could accommodate five people, but the options were nonexistent. Since it was so last minute, I could not find anything of similiar value. I was stuck. I ended up buying a phone and sharing a limited data plan with my four other guests. The internet barely lasted two days. I need a way to communicate with the police and family for safety reasons. The host told me no one has ever complained before, but he was profiting off of false advertisement.
Tips for Using AirBnB
1. Ask as many questions until you're comfortable. This goes for hosts as well we guests. Some hosts have reasonable expectations of how well you should leave their home. Some hosts are more comfortable knowing why you're visiting to discourage squatters. Don't wait until after you've booked to ask important questions. Ask right away!
2. Location, location, location! Remember it's not just about the amenities of the property, but were it's located as well. Do you want to be walking distance to restaurants and attractions or do you want to be in an intimate secluded area?
3. Read the reviews. You're taking a big gamble by selecting someone with no reviews. I advise people to go with SuperHosts for their first AirBnB experience. Superhosts have maintained the highest AirBnB standards when it comes to customer service, cleanliness, and hospitality.
Remember to use your discretion with any hosting platform. The risk is always yours when you're a guest or a host.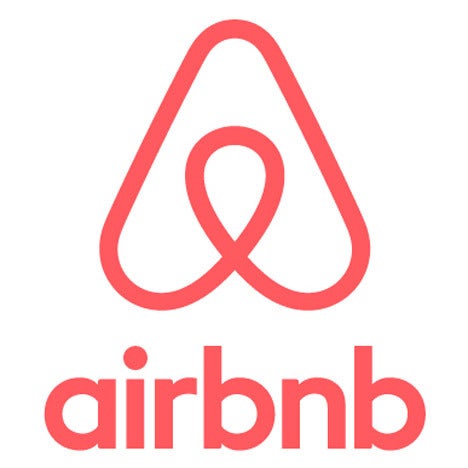 Related
Popular in the Community