WASHINGTON -- The cruel practice of "soring" championship gaited horses by wrapping their hooves in corrosive chemicals and then applying chains or bands to the wounds in order to create an artificially high-stepping gait came under heightened scrutiny this week in Congress.
Kentucky Republican Rep. Ed Whitfield has introduced a bill to strengthen the decades-old ban on soring gaited horses. So far, Whitfield has garnered 233 co-sponsors from both parties, a difficult task in the highly polarized House of Representatives. But at a hearing of the Energy and Commerce Committee on Wednesday, Whitfield's bill was met with opposition from his fellow Republican, Tennessee Rep. Marsha Blackburn.
Warning: The footage at the top of this article contains images of animal abuse that may be upsetting to some.
Kentucky and Tennessee are home to the bulk of the industry for gaited show horses, in which breeds like the Tennessee Walking Horse are paraded around show rings for major prize money in intense competitions. To create the signature high-stepped gait, trainers often use heavy weights or painful chains on the horses' hooves. What may look to the audience like a happy horse prancing is actually a horse flinching -- the animal lifts its legs higher because putting them on the ground is painful. A Tennessee Walking Horse with chains and large, heavy weights attached to its hooves. Both would be banned under Whitfield's legislation. (AP Photo/Courtesy Harrell Brawner, File)
Whitfield's bill, called the Prevent All Soring Tactics (PAST) Act, would prohibit the use of any artificial tools to make horses hold their legs higher and stiffen maximum penalties for those who break existing Horse Protection Act statutes. It would also require that horse inspectors looking for soring be licensed by the USDA, and prohibit those with financial interests in the show industry from acting as inspectors. Tennessee Democratic Rep. Steve Cohen is also a leading sponsor of the bill.
Blackburn, who is vice chair of the subcommittee that held the hearing and one of the top Republican women in the House, spoke out against the bill. "This legislation brings excessive regulatory burdens on the walking horse industry and could potentially eliminate the entire industry and thus the entire breed," Blackburn told the witnesses. The lawmaker argued that the show-horse industry's compliance with the current ban on soring is around 97 percent, thereby making any tougher inspections unnecessary.
Blackburn did not respond to a request for comment from The Huffington Post.
Current law bans the use of soring chemicals, but not the use of weighted horseshoes, hoof bands and other devices. Supporters of the PAST Act say the currently legal devices go hand-in-hand with chemical soring. As it stands, the walking horse industry is largely allowed to self-regulate whether owners and trainers abide by the law. And it reports its own -- remarkably high -- compliance rates.
But when independent USDA inspectors showed up in Blackburn's home state in 2012 for the gaited horse industry's splashy annual show, known as the Celebration, they found that 76 percent of a random sample of nearly 200 horses tested positive for chemicals commonly used in soring. Donna Benefield, a witness at the congressional hearing Wednesday who has administered USDA-certified horse inspection programs for the past 25 years, said these chemicals can include blistering mustard oil, lighter fluid and salicylic acid.
A 2012 expose by ABC News (above) contained gruesome footage of one of the Tennessee Walking Horse industry's top trainers, Jackie McConnell, soring horses. McConnell, who pled guilty to violating the Horse Protection Act, can be seen beating horses with a pipe while they lie in their stalls. Horses are also shown with chains wrapped around deliberately-inflicted wounds on their hooves. In one especially disturbing clip, McConnell repeatedly electrocutes a horse.
Marty Irby, a former world-champion Tennessee Walking Horse competitor who recently became an anti-soring advocate, spoke to the committee on Wednesday about the industry's problem. He said he became fed up with pretending that the abuse shown by ABC wasn't a common practice.
"Should I continue to perpetuate the lie that the padded and chained performance Tennessee Walking Horses are mostly sound and a few bad [trainers] sore them, or should I recognize the truth: that all padded and chained Tennessee Walking Horses are either sore or have been sored?" Irby said. Irby, 34, comes from a long line of championship Tennessee Walking Horse breeders, and he told HuffPost that taking a public stand against the abuse has cost him his marriage, his career and his relationship with his parents.
In August, Blackburn observed horse inspections in person at the 2013 Celebration, the same annual horse show where inspectors found the shockingly high violation rate in 2012. The Tennessean reported that the top walking horse industry lobbying group, the Performance Show Horse Association, hosted a campaign fundraiser for Blackburn during her visit. Guests paid $100 a ticket, according to the Tennessean.
Despite Blackburn's attendance at the show, and the heightened caution following the damning ABC video, the 2013 Celebration still had major problems. Among them was the early elimination of Honors, one of the show's most popular horses and a past champion, after inspectors found evidence of soring on his leg. And two horses belonging to Terry Dotson, the then-president of the PSHA, also failed their inspections, according to the Tennessean. Just days after hosting Blackburn, Dotson resigned his position as PSHA's president.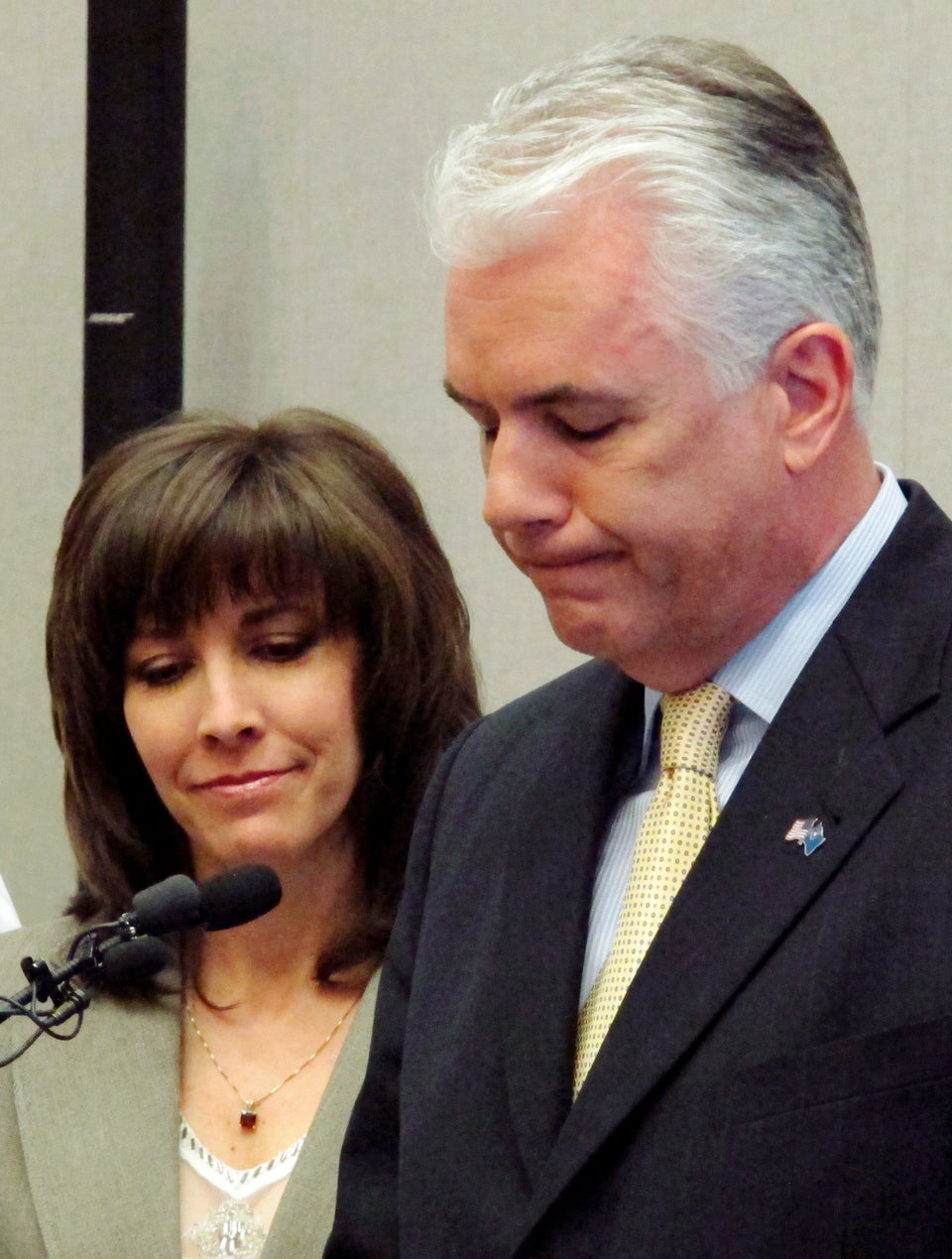 Biggest Political Hypocrites
Popular in the Community