In 1508, three years after completing the "Mona Lisa," Leonardo Da Vinci created a sculpture out of beeswax. He intended to use the small figure of a military man riding a horse as a model for a larger monument to French military governor, Charles d'Amboise. Yet the larger work was never completed, and the beeswax sculpture disappeared from public sight after Leonardo's death. The recently re-emerged work, dubbed "Horse and Rider," will be unveiled for the first time on August 27th in Los Angeles.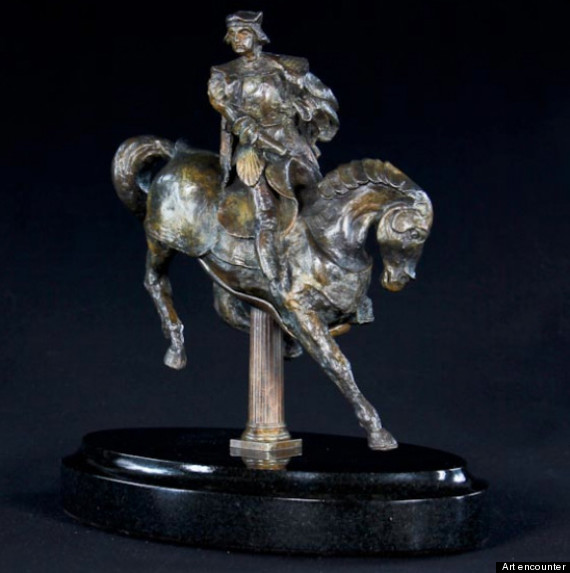 "Horse and Rider," Image courtesy of Art Encounter.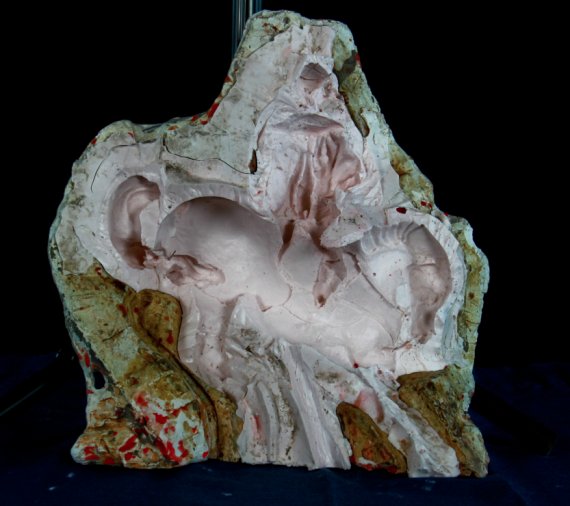 "Horse and Rider," mold, Image courtesy of Art Encounter.

After Leonardo died in 1519, the sculpture was passed along to Francesco Melzi, a star student, until the 1930's when war broke out and Melzi's descendants, it is believed, brought it to Switzerland. The work disappeared from the public eye until 1985, when a group of traveling businessmen took interest in the mysterious sculpture. It wasn't long before businessman Richard A. Lewis took interest in the piece, as well as the story behind it, and invested in the sculpture. The work's history had been documented some of Da Vinci's biographies, as had his interest in the anatomy of horses. The businessmen took interest in the piece, and contacted the foremost Leonardo scholar, Dr. Carlo Pedretti, to hear his perspective. Dr. Pedretti delivered the letter Lewis was waiting for: : "In my opinion, this wax model is by Leonardo himself."
Lewis has owned the sculpture for years, never before giving the public access to the Renaissance masterpiece, which he had restored and cast in bronze. However, "Horse and Rider" will be unveiled on August 27 at Greystone Mansion in Beverly Hills. The horse will then embark on a world tour. The work will join forces with "Da Vinci: The Genius" exhibition at the Venetian Hotel in Las Vegas, possibly travel to the Tower Bridge in London and exhibit at an undisclosed New York location.
Related
Popular in the Community