 "We are going to get rid of horse carriages, period," de Blasio, who took office on Jan. 1, said at a press conference, according to CNN. He alleged the industry is a form of animal cruelty.
For years, animal rights advocates have targeted midtown Manhattan's horse-drawn carriage rides, which date back to 1858, saying the practice is inhumane and that horses are overworked and not meant to be part of the city's traffic, according to City & State.
"People walk by, they see the horses, they think it's some type of slavery. But they really don't know that this is what a horse's life is like," Fred Leite, a carriage driver of three years, told Gothamist. "They're strong, they're healthy, they work for a living. They don't do this, they get depressed."
"It's not over," Christina Hansen, a carriage driver and spokeswoman for the industry, told the New York Daily News. "You cannot just get rid of a business, a perfectly legal well-regulated … just because a few people don't like it."
Some carriage drivers are also skeptical that the real reason behind the ban is not the alleged animal abuse.
"You've got a group of people who are being fed nonsense. The guy who's funding all this is a real estate guy," Dave Koch, a horse carriage driver who's been in the business 30 years, told Gothamist. "His name is [Steve Nislick, co-founder an president of NYCLASS]. He's interested in buying the land. The stables are located right by the Javits Center and they want to put hotels up in there [all sic]."
If the ban is approved by city council, the mayor's office plans to replace the carriages with electric vintage cars run by the same horse-drawn carriage drivers, according to CNN.
Related
Before You Go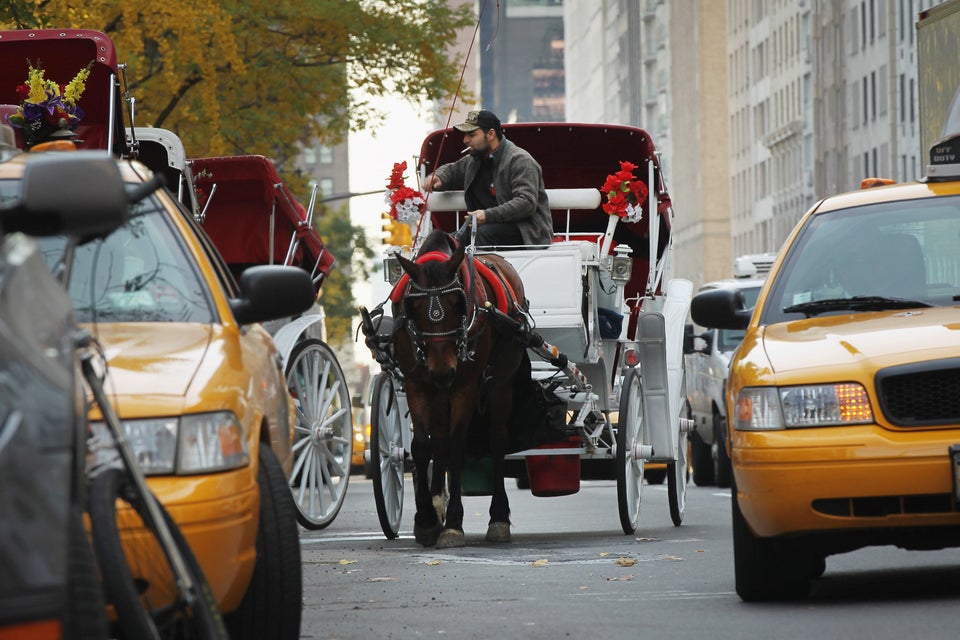 NYC Horse Carriages
Popular in the Community