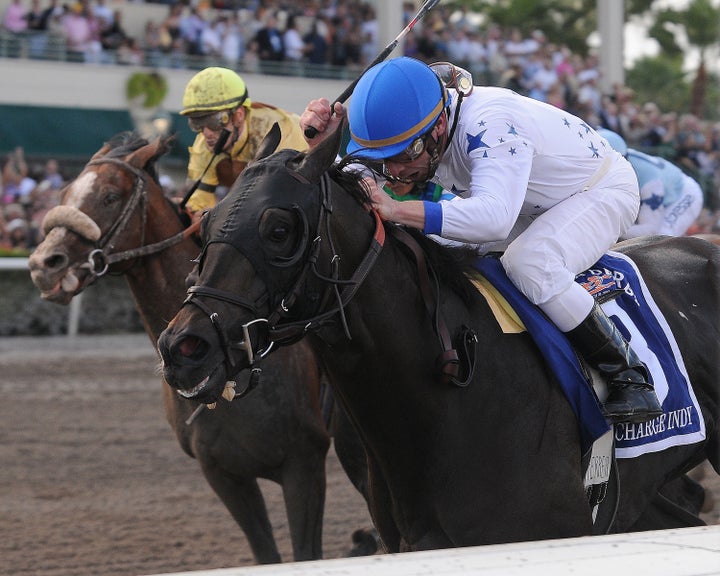 Just like the NFL, the NBA and the PGA, horse racing is seeking a younger, broader audience. Aside from a few marquee races or meets, like the Kentucky Derby, Del Mar or Saratoga, attendance is down and the fan base is aging. In 2011, the Jockey Club commissioned McKinsey & Co. to review racing industry challenges and make recommendations. The charge to grow a new fan base came through loud and clear in the ensuing report, Driving Sustainable Growth for Thoroughbred Racing and Breeding.
Positioning racing for a new generation
Thus, the tech-savvy, digital-native generation that will outnumber the Baby-Boomers is in racing's sights. "Generally defined as consumers born between 1980 and 2000 and numbering about 70 million, no other generation since the Baby Boom has held such prominence in the minds of marketers," is how the sports marketing-focused Migala Report describes this group known as millennials.
A Sports Business Daily recap of the remarks made by Tor Myhren at the 10th annual IMG Sports Marketing Symposium says:
Millennials, the generation that marketers most want to reach, are all about "we," and not about "I." During the opening panel, Myhren, President & CCO at Grey N.Y., said that could mean eventual changes to everything from government (perhaps a Congress whose members of different parties would actually work together?) to a rebuilding of the middle class, but in the meantime should determine how brands, leagues and companies approach the young but influential group.
Indeed, in a new initiative the Jockey Club and its multi-media promotional platform America's Best Racing (ABR), are taking the experience of racing on the road - think fun, fashion, celebrity, lifestyle, and will be directly interacting and engaging with the millennials on their own turf. Starting in March 2013, six horse-racing brand ambassadors, ages 21 to 27 will venture forth to venues across the country in a fresh, essentially peer-to-peer marketing campaign targeting millennials.
Possibly the coolest job in sports marketing
Currently, the ambassadors are in Lexington, KY undergoing training for their upcoming gig. Jose Contreras (27, Long Beach, CA), John Cox (24, Lexington, KY), Mary Frances Dale (23, Columbia, TN), Victoria Garofalo (22, Peachtree City, GA), Hallie Hardy (21, Frankfort, KY), and Chip McGaughey (26, Lexington, KY) are diehard racing fans and social media mavens. They are each earning $30,000 for the year and were required to relocate to Lexington.
Digitally armed and able to Tweet at a moment's notice, the ambassadors will be a horse racing SWAT team intent upon gaining a foothold in the consciousness of their peers. The group will criss-cross the country in a 45' tour bus -- the ABRV. The journey begins at the South by Southwest festivals in Austin, TX in March, hitting the Triple Crown trail and races, the great summer and fall classics and winds up at the Breeders' Cup at Santa Anita in Arcadia, CA in November.
The ABRV bus and its brand ambassadors will also appear at mainstream events such as top sporting, pop culture and entertainment venues around the country to further interact with millennials. Of course, the tour bus will be fully tech-ed out and the team will be streaming digital content on social media, Instagram, YouTube, blogs and the revamped ABR website, followhorseracing.com.
Only time will tell how well this effort works. The similar concept of having same-age marketers develop and implement racing's message at Hastings Race Course in Vancouver, BC, has brought a new young audience to that track with double-digit increases in attendance.
REAL LIFE. REAL NEWS. REAL VOICES.
Help us tell more of the stories that matter from voices that too often remain unheard.