I grew up on a horse farm. I love horses. And yet, it seems that they have evaded much of my adult life. This is likely my own fault - I live in cities. Horses don't really like cities. I do often see police horses, and those horses that lug people around Central Park, but it's not the same. Those horses are urban horses - they've lost bits of their soul like the rest of us that spend too much time in cities. How I long to be back in the countryside and to wake up to the sight of horses in the fields. This longing inspired a quest in me to find some good horse photography and feature it here, on the blog.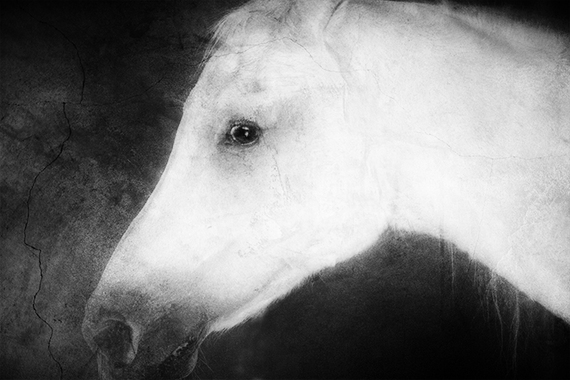 Jim McKinniss immediately came to mind. I remembered seeing these striking horse photographs in Black & White Magazine a couple of years ago. I wrote to Jim and voila, here they are - those same stunning photographs for yet another audience to enjoy.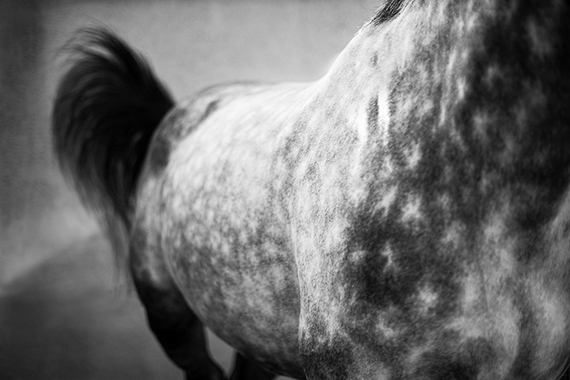 Horses are magical creatures. Anyone who knows horses, knows what I am talking about. That magic is captured here with exquisite skill by photographer Jim McKinniss. Here is Jim in his own words:
I know that people have been inspired by the grace, elegance and beauty of horses for at least 34,000 years. I know this because , as a boy, I read about the marvelous Paleolithic paintings of horses in the French cave of Lascaux and later about the cave at Chauvet in the pages of National Geographic.
Although I didn't grow up around horses, I did live on a small farm in southern California for a few years when I was a child. We had two horses.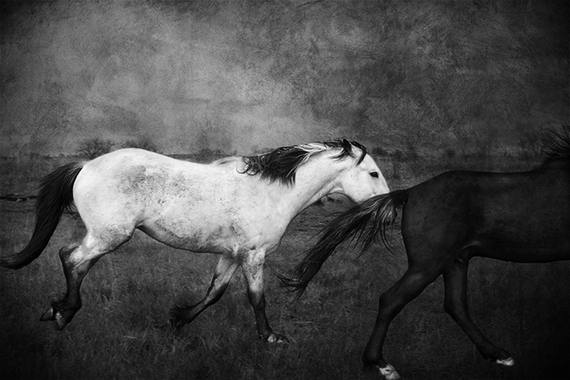 I remember that I was about eight years old when I climbed up a rail fence and sat on the bare back of one of our horses, a Chestnut beauty. It was an exciting first time experience to sit there and feel the horse beneath me. Soon another horse came up to me and then for some reason both horses started running. It wasn't long before I fell off and landed on my back under the second horse. I remember watching that horse pass over me seemingly careful not to step on me.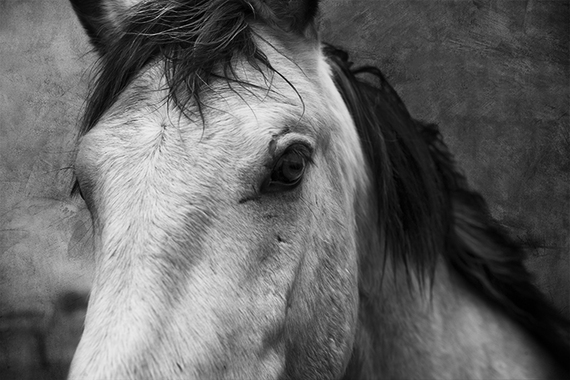 That experience taught me that horses are not only beautiful, elegant and gentle, but that they can be unpredictable and dangerous as well. I think this combination of contradictory qualities is one of the reasons people find horses so compelling and why they appear in so much in literature and art.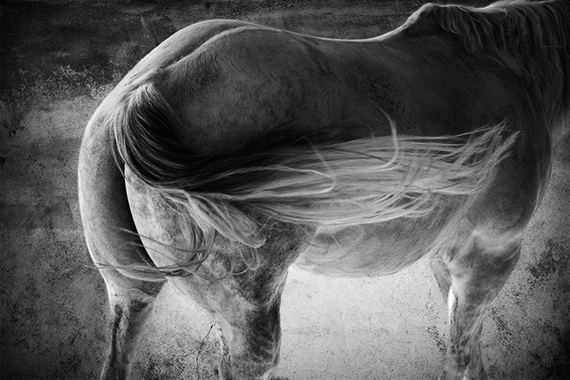 When I make a photograph of a horse, I try to show its powerful strength, grace, elegance and beauty. I hope to emphasize this by converting my color digital photo into black and white so that the viewer is not distracted by color from the form and figure of the horse. I usually make very close portraits showing only some combination of the body, chest and legs. Sometimes, I concentrate on the horse's neck and head to emphasize the large, beautiful eyes of the horse. I frequently add textured backgrounds to the original photograph in Photoshop to abstract the horse from the real world, which, I hope, allows the viewer to more easily concentrate on the animal itself.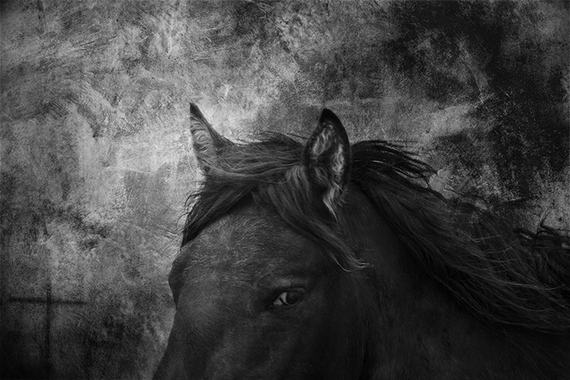 I want the viewer of my photographs to imagine touching the horse; to imagine feeling the soft hair covering the massive muscles. I want the viewer to feel an affinity to the horse.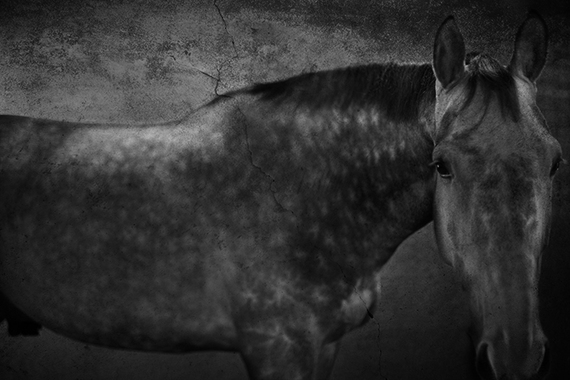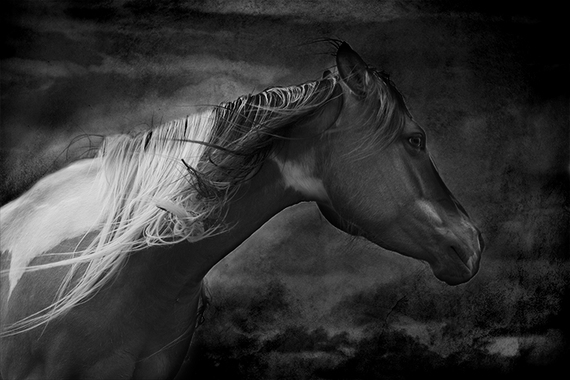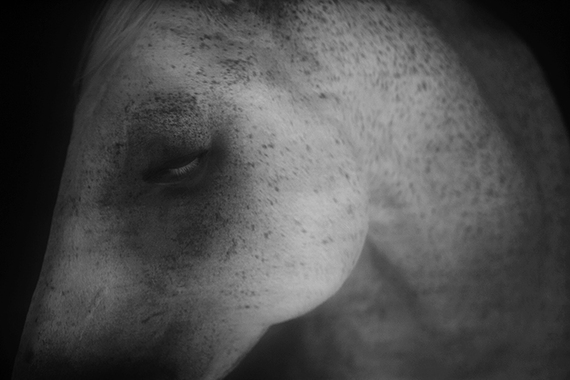 Jim McKinniss is a fine arts photographer who used to teach university mathematics. He is presently living in Santa Maria, California. His photographs have been shown in museums and galleries and have been featured in many publications. He has also published photo books of Venice, Italy. Visit Jim's website by clicking here.
Michael Ernest Sweet is a writer, photographer and artist. Michael is always looking for new projects to feature here, so tweet links to your photography or paintings to @28mmphotos for consideration. You can also get in touch through his website by clicking here.
Calling all HuffPost superfans!
Sign up for membership to become a founding member and help shape HuffPost's next chapter