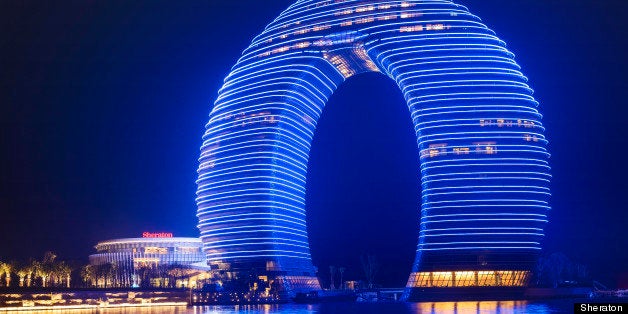 China is adding another spectacle to their already impressive list of amazingly unique structures.
The Sheraton Huzhou Hot Spring Resort joins these high tech, eye-catching architectural achievements because, well, it's shaped like a horseshoe.
The hotel is actually a full oval -- two levels underground connect the visible horseshoe shape. According to the resort's website, it offers 321 guest rooms, including 44 suites and 39 villas, all with private balconies. There's even a separate 'spa village' which features eight villas, 40 hot springs, and a yacht dock. Also available to Huzhou guests are a club lounge, ballroom, and a variety of restaurants and bars.