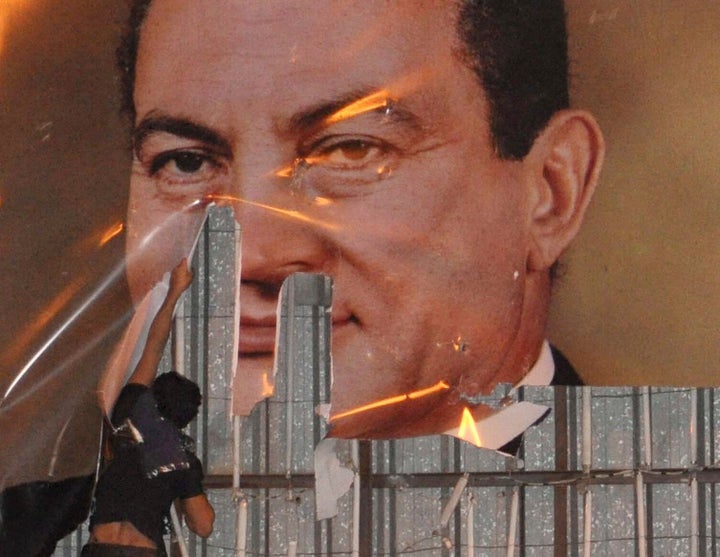 One year ago today, on January 25, 2011, thousands of Egyptians filled Tahrir Square and univocally demanded the resignation of the country's longtime leader Hosni Mubarak.
Mubarak had ruled Egypt for nearly 30 years, taking power after former Egyptian president Anwar Sadat was assassinated by Islamist militants in 1981. "The burly former air force commander has proved a far more durable leader than anyone imagined at the time," Reuters wrote of the strongman. Mubarak and his security services kept a tight grip on the country, allowing minimal opposition.
Yet after three decades in power, a popular uprising forced the long-time president to step down.
Thousands of anti-government protesters, some hurling rocks and climbing atop an armored police truck, clashed with riot police Tuesday in the center of Cairo in a Tunisia-inspired demonstration to demand the end of Hosni Mubarak's nearly 30 years in power.

Police responded with blasts from water cannons and set upon crowds with batons and acrid clouds of tear gas to clear demonstrators crying out "Down with Mubarak" and demanding an end to Egypt's grinding poverty, corruption, unemployment and police abuses.
Mubarak was eventually forced to resign. On February 11, after 18 days of protests, the president submitted his resignation. Mubarak left the capital for the Red Sea resort of Sharm El-Sheikh where he was arrested and charged with corruption and complicity in the killing of protesters.
Mubarak's trial has unfolded over the last six months, and prosecutors recently announced that they are seeking the death penalty for the former president, his two sons and former interior minster Habib El Adly.
Needless to say, it's been a rough year for Mubarak. One year after Egypt's revolution kicked off, HuffPost World catches up with where the former president has been since last January 25.
Captions courtesy of Reuters.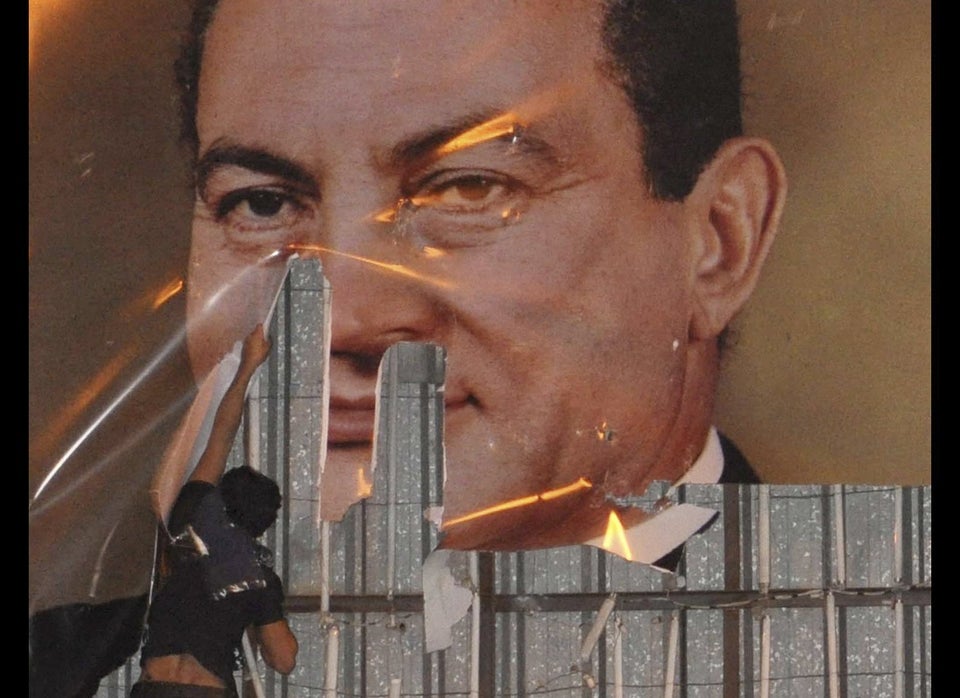 Follow live updates from Tahrir:
Related
Popular in the Community