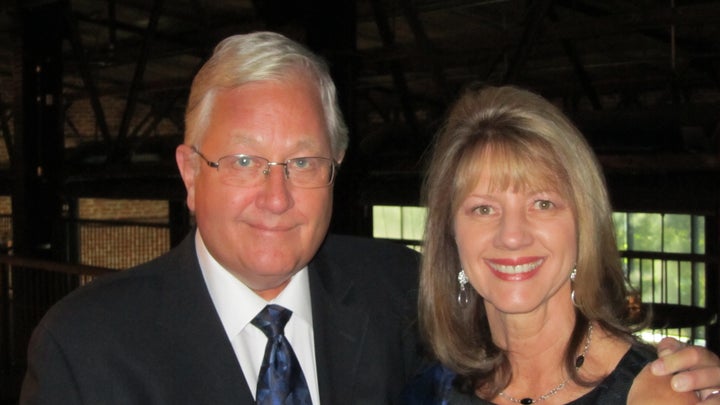 No one at the hospital ever said Bruce Folken's medical care would suffer if he didn't pay up, but it sure felt that way.
Folken, 62, went to Fairview Ridges Hospital in Burnsville, Minn., on March 23 with high blood pressure, heartburn and a tingling sensation on the left side of his body. The retired sales executive for a greeting card company and part-time tax preparer was terrified he'd had a heart attack or a stroke. The doctors and nurses were great, he says.
Then, while he was alone and "feeling kind of out of it" in an exam room bed, a hospital employee entered. "Do you want to pay now?" she asked. She seemed insistent, Folken says.
His wallet was in his pants pocket, hanging from a hook on the wall, he told her. So she brought them over, he took out his wallet, and she left the room with the debit card for his health savings account. He thought for a second about refusing or asking what he owed but decided against it. "'No' is probably not the appropriate answer," he recalls telling his wife at the time. "I mean, the care is not going to get any better if I say no." When the woman returned, she handed him a receipt for $493.60.
Fairview Ridges Hospital is owned by Fairview Health Services, a nonprofit Minnesota chain that, until recently, contracted with Chicago-based Accretive Health, a company that manages billing and debt-collection for hospitals. According to Minnesota Attorney General Lori Swanson (D), Accretive Health went too far in its efforts to maximize revenue for its clients and badgered emergency room patients for money upfront or demanded payment from patients like Folken at their bedsides.
What happened to Folken is about more than just the insensitivity of a single hospital employee or the overreaching of a hospital or its contractor. Aggressive debt collection and confounding hospital bills are merely an indicator of systemic problems in the American health care system that are affecting both hospitals and patients.
The prices for health care services are rising even as health insurance plans cover a smaller share of the costs. The result hits patients with bigger bills, as hospitals look to them to fill ever widening budget gaps. The Fairview employee who took Folken's credit card brought up his $1,000 deductible when she asked for payment, he said.
Hospitals are "getting more aggressive because they now know that so much more of the bill is going to go uncovered," said Sara Rosenbaum, a professor at George Washington University's law school and a former health policy advisor to President Bill Clinton. "The value of our coverage is shrinking and it's leaving us exposed to very, very high out-of-pocket costs, which, of course, are insurmountable for all but the wealthiest people," she said.
Americans who have health insurance don't appreciate how exposed they are to huge medical bills because "we think we're infallible," Rosenbaum said. She likened the health care system to the board game Chutes and Ladders: "At any given moment, as you're moving your piece down the board, you could just fall off. I mean, boom, it happens to you." Folken said he didn't know what to do that day in March because he'd never been a hospital patient before.
Many hospitals, especially a growing number of nonprofit companies, are on unstable financial footing -- so they're clamoring to bring in every dollar they can. Nonprofit hospitals are particularly vulnerable and are seeing their access to capital weakened and their credit ratings downgraded because lenders are worried they won't be able to pay their own debts.
Even as private health insurance becomes less generous to both health care providers and patients, government programs like Medicare and Medicaid are slashing the fees they pay. And the sluggish recovery has affected hospitals just like everybody else -- in particular as people put off medical care they can't afford because they're jobless, uninsured or broke.
"You've got so many financial pressures on hospitals and there's so much uncertainty about what's going on in the future," said Craig Garner, an attorney and health care consultant who for nine years was the CEO of Coast Plaza Hospital in Norwalk, Calif., near Los Angeles. According to the American Hospital Association, hospitals were stuck with $39.3 billion in unpaid bills in 2010, an 82 percent increase from a decade before. "It doesn't justify their actions but the problem is systemic and I believe it's much more widespread than this one story indicates," he said.
Hospitals are struggling to balance their obligation to care for the sick, especially the poor, with making enough pay to keep their doors open, Garner said. One federal law mandates they treat anyone who comes to an emergency room, regardless of their ability to pay, Garner explained. Another U.S. law doesn't permit them to waive co-payments for people who have health insurance, so the hospitals have to make an effort to chase down the money, he said. Those factors can lead to an environment where it seems okay to harass patients for money. "I'm sure it's happening everywhere and it's only coming to light in certain places," he said.
The spotlight on Minnesota got Folken's attention. After he left the hospital, his anger grew. He complained to Fairview but when he read stories about people like him in the Star Tribune, he decided to go public. "I feel strongly that other people should know that you're not alone," he said.
Folken met with Swanson and signed a written affidavit on May 3. He's due to be featured on NBC News' "Rock Center." Fairview told Folken's lawyer it would waive his ER bill and pay $1,000 for his legal fees but withdrew the offer when the company found out he'd spoken to the news media, Folken said. His attorney has drawn up a lawsuit against Fairview and Accretive Health but he hasn't filed it.
Fairview Health Systems expressed contrition in a statement emailed to The Huffington Post. "We acknowledge that interactions with some our patients about their financial obligations fell short of our professional expectations," spokesman Ryan Davenport wrote. "We know that these patients did not have the experience they deserve. Our message to them is this: We're sorry. We know we have work to do to restore faith and trust in our organization."
Affording medical emergencies and health care costs are some of Americans' top financial concerns. Check out others: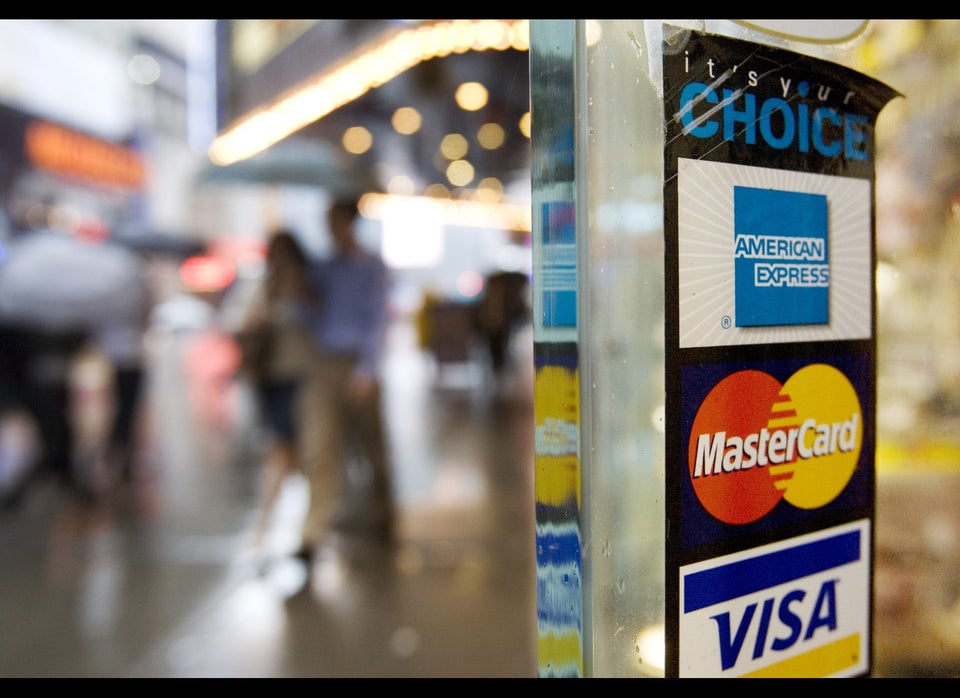 Top 8 Financial Worries Of Americans
Related
Popular in the Community