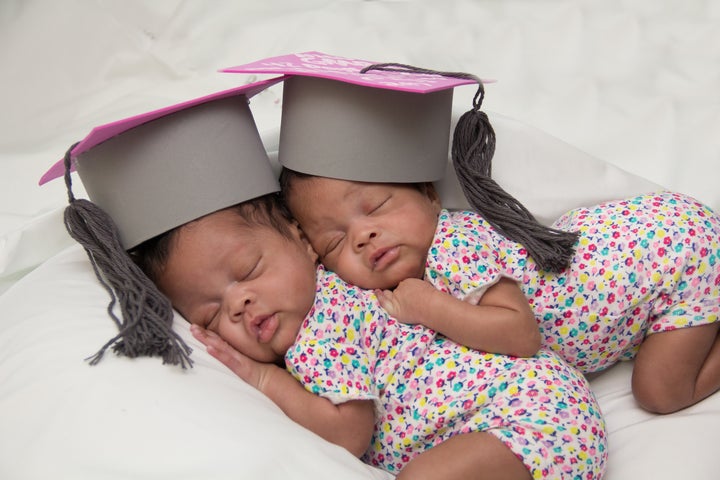 Having a child in the NICU can be an emotional roller coaster for parents, and for so many, nothing compares to the joy of bringing their baby home for the first time.
A hospital in North Carolina is helping NICU parents celebrate this milestone in a heartwarming way. Preemies at CaroMont Health in Gastonia get their own "graduation days" when they leave the NICU.
On a baby's "graduation day," he or she receives a homemade grad cap, a little goodbye ceremony and a complimentary photo shoot.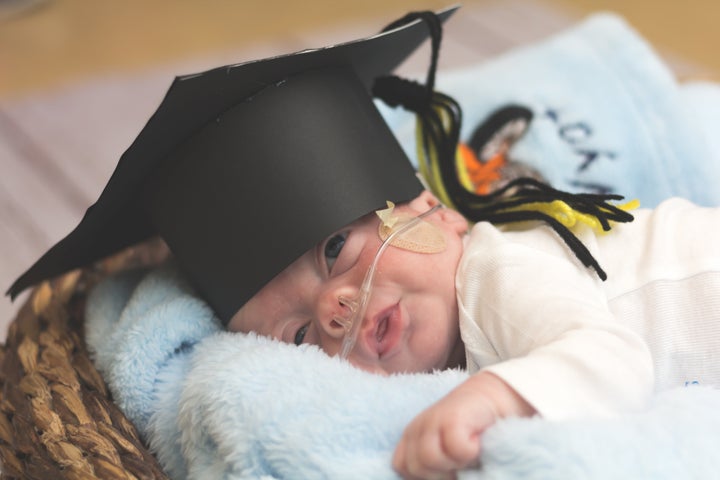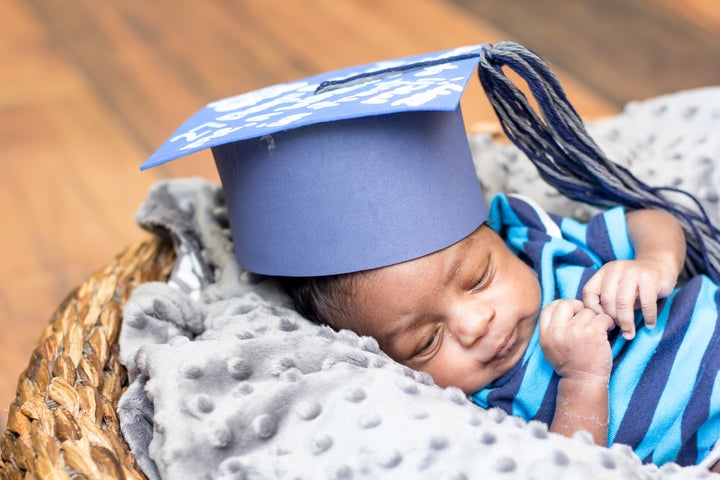 The graduation program is the brainchild of NICU nurse Melissa Jordan.
Jordan, who has been a nurse for over eight years, started working in the CaroMont NICU almost three years ago.
"As a nurse working in the NICU, you become so close with not only the patients but their families as well," she told HuffPost. "Some babies stay in the NICU a month to two months so it's very easy to form a special bond with the family and baby."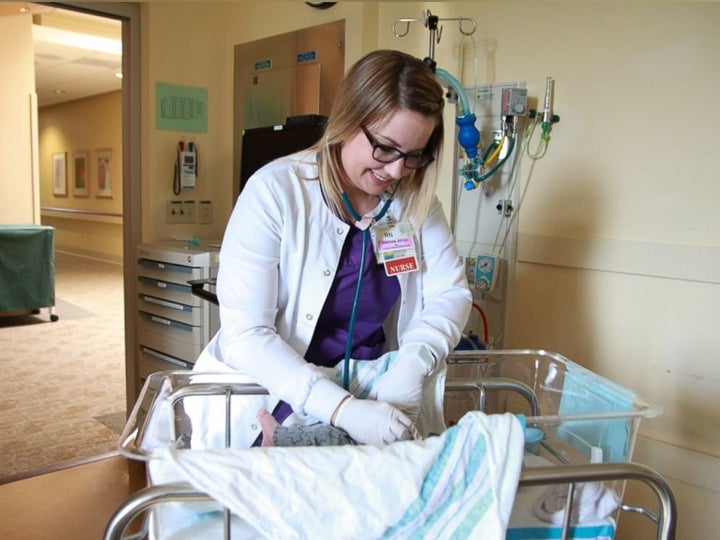 Jordan said she got the idea about six months ago after the parents of a baby boy born at 28 weeks bought him a onesie that said "NICU GRAD" in honor of his discharge from the hospital.
Excited for the family, the nurse brainstormed ways to make baby Wyatt's discharge day even more special. In keeping with the graduation theme, she figured out a way to make a little graduation cap, and when the baby's last day arrived, Jordan and the NICU staff gathered to present the cap to Wyatt while singing and dancing to "Graduation" by Vitamin C.
"The parents smiled ear-to-ear and that brought me an immense amount of joy!" Jordan recalled. "I wanted to keep making parents smile just like that."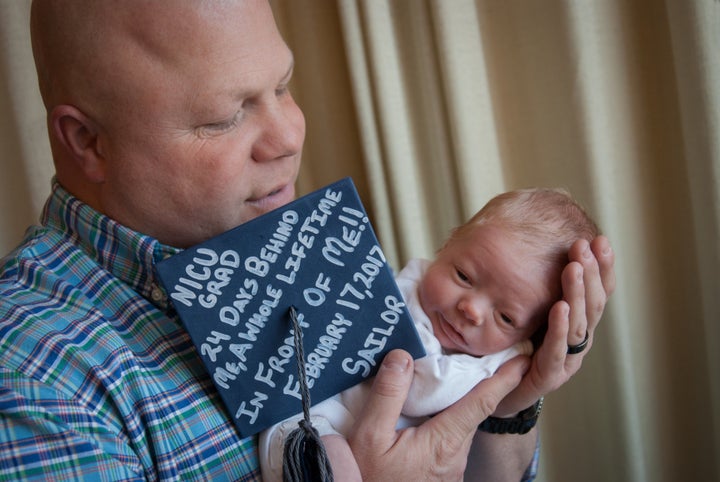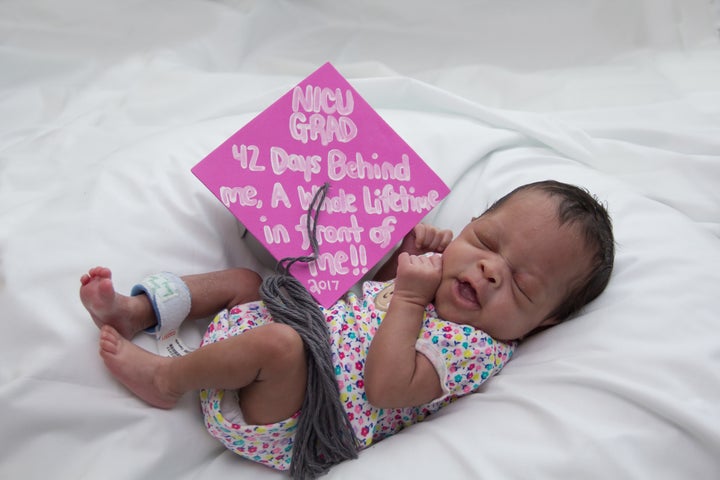 For most mothers going to the hospital to give birth, the expectation is that they'll get to leave with their babies in two or three days. "So for our preemie mothers, it's extremely hard to walk out of the hospital doors without their babies," Jordan said. "I wanted to help make discharge day special and bring some kind of normalcy and excitement back into going home!"
Thus far, the CaroMont NICU has held graduations for 14 babies, including three sets of twins. Jordan told HuffPost she goes to the craft store once every two months and makes the graduation caps with foam paper, glue and yarn for the tassels.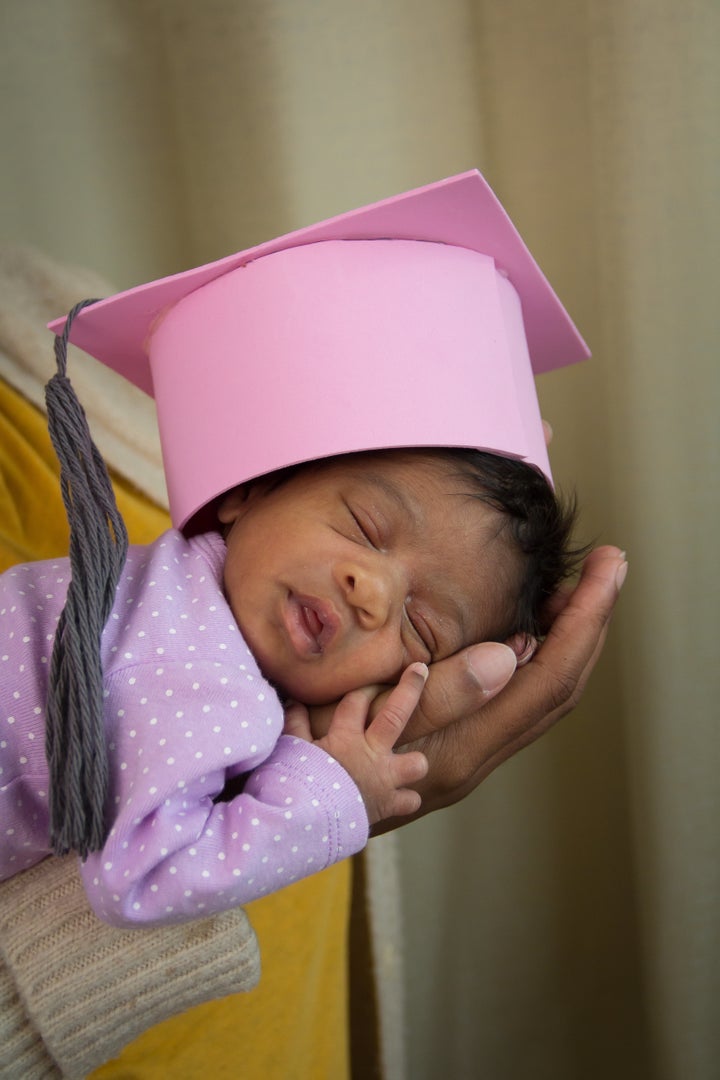 In the future, she plans to decorate the caps the way high school and college grads do. "Maybe I'll even decorate it with the dreams of their parents and what they hope their child will aspire to be one day," Jordan said.
In addition to the ceremony, the preemies also receive free photo shoots from Bella Baby Photography. Jordan said the hospital is hoping to set up a wall of graduation photos in the NICU to offer hope to other families going through this trying time.
The NICU graduation tradition has been a hit with parents. "It felt like it signified an ending to one journey and a beginning of another," Matthew and Monica Becton told HuffPost.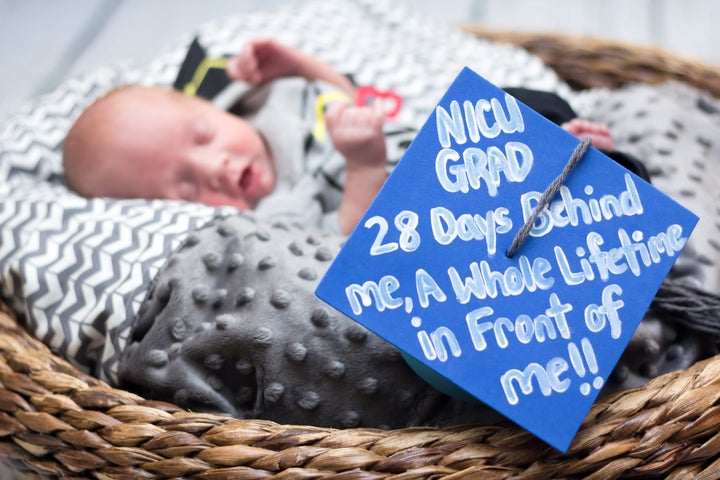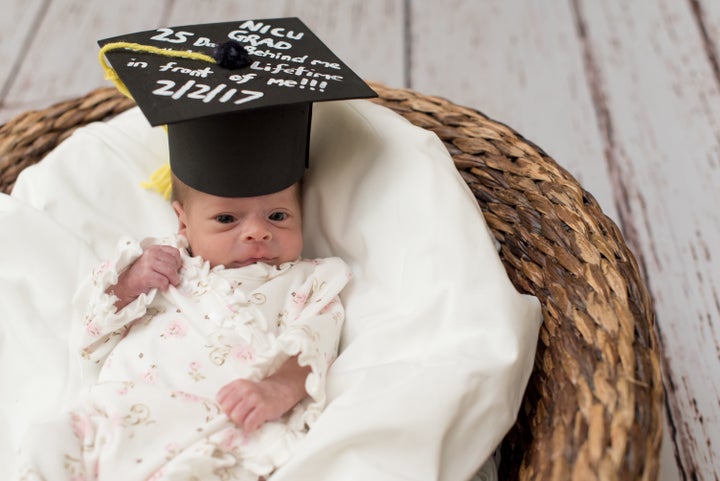 "We loved it! It really made us feel like all of our sweet boy's hard work had paid off," added Shawn and Erica Sutton. "He had accomplished so much while we were there and the graduation cap allowed us to celebrate those accomplishments and that milestone."
Jordan told HuffPost she hopes others who see the NICU graduation photos feel a sense of inspiration. "I hope they are inspired to keep going or inspired to never give up, or rather to simply have courage and strength, just like these little babies do," she said.
"Mostly importantly, I hope preemie parents around the world remember the feeling they have when they see these pictures," she added. "I hope it reminds them of not only the strength they have within themselves but also the strength within their child."
Keep scrolling for more adorable NICU graduation photos.