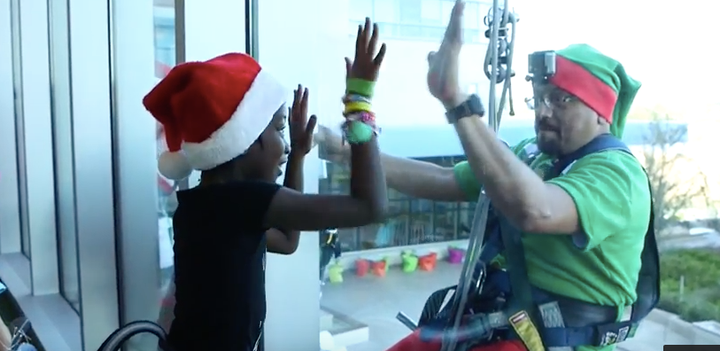 The holiday season isn't the most pleasant time to be visiting or residing in the hospital. But Thursday morning, patients at Nemours Children's Hospital in Orlando got a holiday surprise that made the season a little bit brighter.
The hospital's more than 100,000 square feet of exterior windows are kept sparkling by a team of window washers from A1 Orange Cleaning Service Co. Last Christmas, the wife of a member of the Nemours facilities team came up with the idea of having the window washers dress as Santa and his elves as a surprise for the children. This year, the team gave a repeat performance.
"There were a lot of giggles at Nemours thanks to our window washers," Josh Wilson, Nemours Children's Health System Spokesperson, told The Huffington Post. "Since there is floor-to-ceiling glass in the hospital common areas, children are able to walk right up to windows with an elf or Santa on the other side and share a high-five or a fist bump."
The accompanying video shows patients all smiles as they press their hands against the windows, and Wilson says patients passed on their last-minute holiday wishes through the glass.
"Nemours Children's Hospital cares for many children with complex conditions that often require extended hospital stays, often times through the holidays. Our team of child life specialists work to normalize the experience for patients as much as possible. Of course, at home the children would not likely see window washing elves, but they would probably see Santa at the mall or decorate the tree. Our hope is that they get to play and just be children," said Wilson.
And the window washers enjoy the holiday job so much, they've even expanded into dressing up as superheroes in the summer.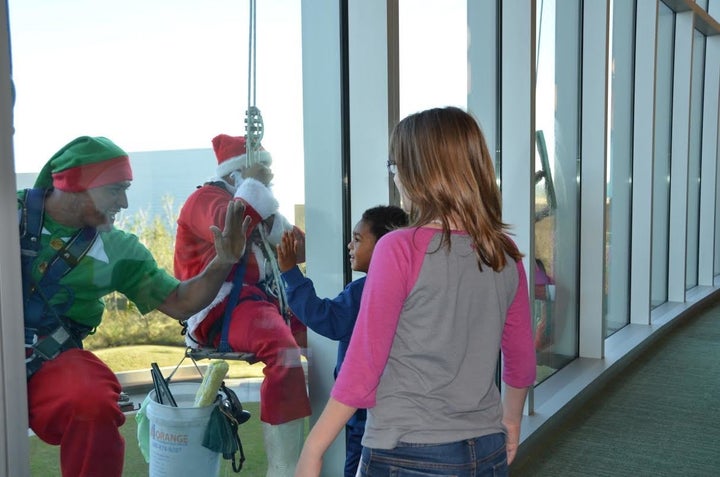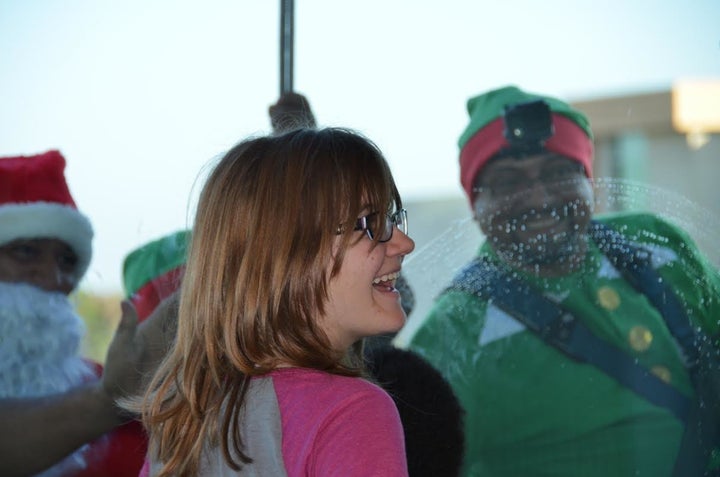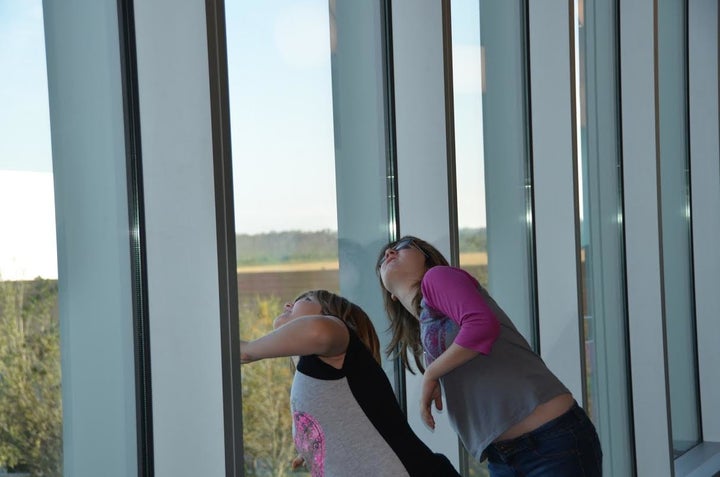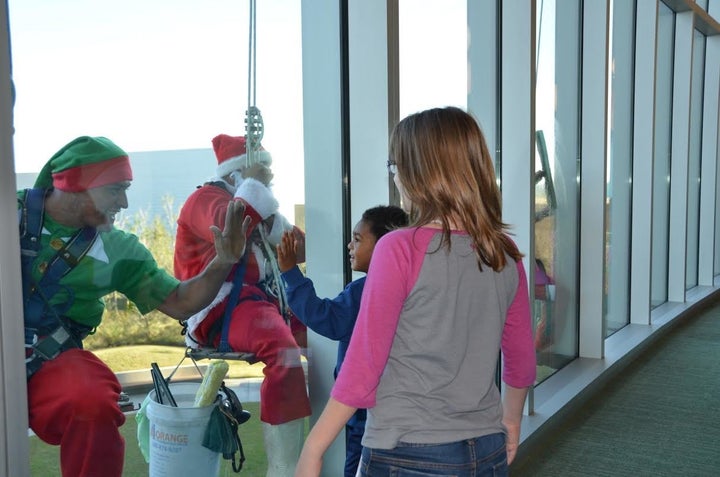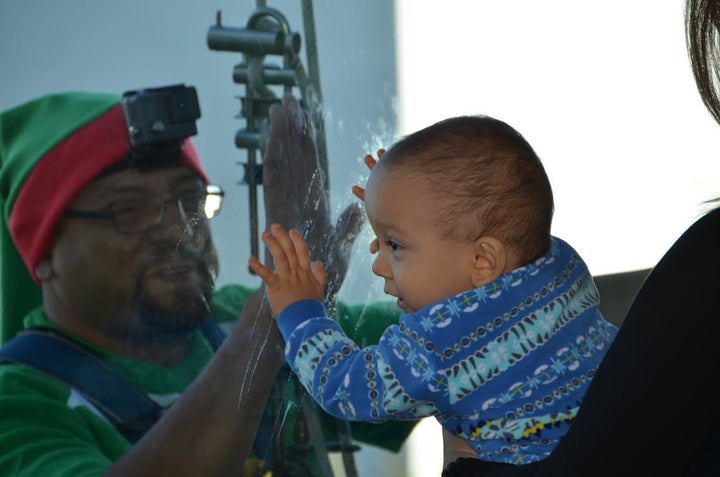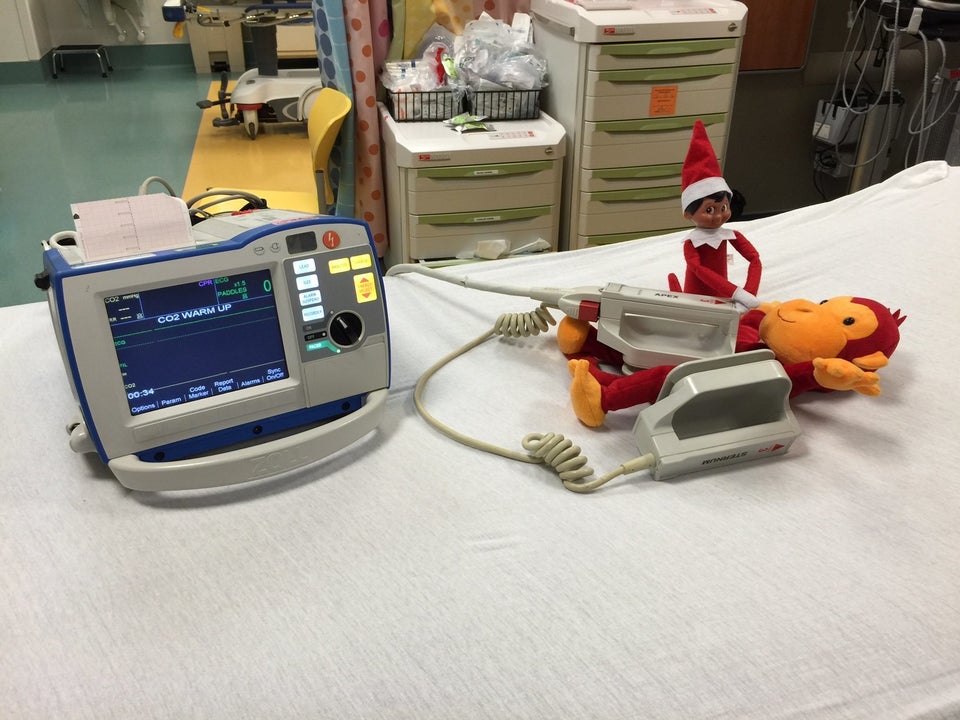 This Elf On The Shelf Brightens Kids' Days In The Hospital