When an expectant mother was admitted to the hospital on her wedding day, the medical staff helped her celebrate her nuptials in style.
On March 28, Deborah Callandret of Independence, Oregon was set to marry her fiancé Shane, but the couple's 11 a.m. wedding plan was derailed when the bride's water broke at 4 a.m. that morning. According to a YouTube video from her local Salem hospital, the turn of events was unexpected, as Deborah wasn't due to give birth to her daughter for another four weeks.
After Deborah and Shane arrived at Salem Health Family Birth Center, doctors determined that the mom-to-be had not yet gone into labor, but admitted her into a hospital room. Upon learning that the couple was supposed to get married that day, the nursing staff offered to throw them a wedding in the hospital.
The impromptu wedding featured food and non-alcoholic beverages from the nutrition services department, flowers and decorations gathered and created by hospital employees and an emotional service from chaplain Ken Morse, local news station KEZI reported. Deborah and Shane arranged for their marriage license to be faxed to the hospital.
As Deborah states in the hospital's video from the wedding, "I think it was absolutely amazing and a beautiful, wonderful thing that they did for me and my husband."
The medical center's assistant nurse manager in labor and delivery, Terri McCarrell, added, "I think it's just a blessing to be able to care for families and to be able to make each part of their story happen. And I think it's just special to be a part of that."
Congratulations to the new parents and newlyweds!
Before You Go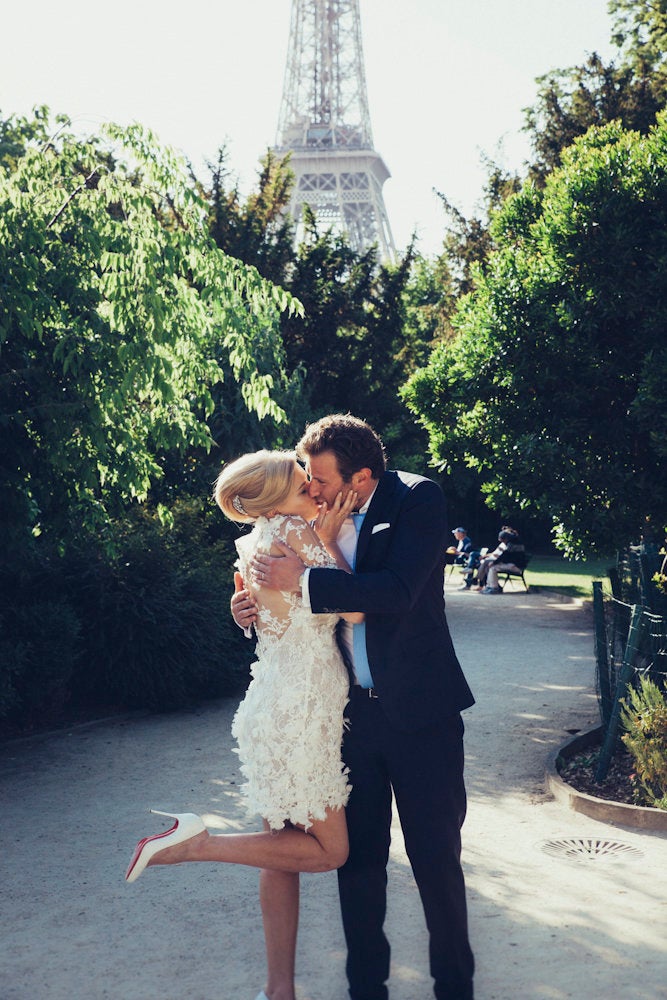 Pregnant Brides
Popular in the Community