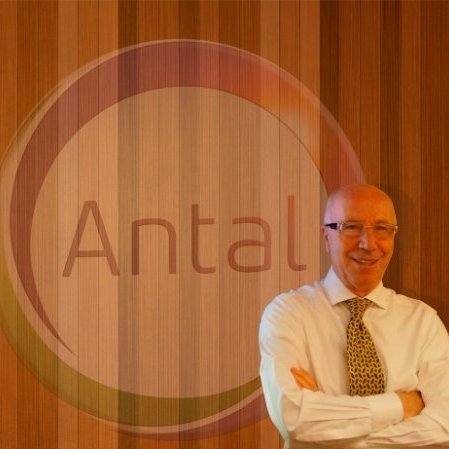 The world of travel is changing - the sector is booming again, chains such as Air BnB have become the largest and most successful corporations in the business today. Travel websites are exploding with traffic. Many hotels are forced to find new ways in which they're setting themselves apart from the vast competition. Fancy new designs, exquisite locations and a modern philosophy are just the start. But new days await on the hospitality job market as well - a new study unveils a closer look at the industry, the hiring mentality, the benefits practices and the salary culture.
The recruitment world in the hospitality sector is fast-moving: just like the hotels itself, they have to put in a big effort in order to be the first, and the best - otherwise they will not be able to be successful and to survive. In contrast to that, the biggest problem in hiring in this industry seems to be procrastination. This paradoxical has one simple reason: "Fear", says Salvatore Fernandez, Managing Partner Hospitality of Antal International, a global executive recruitment company. "The nature of Hospitality business is a constant need in getting approvals. When it comes to HR decisions you can observe this right across all functions from HR department to the Senior Management and then up to the General Manager who has also to get approval from the Managing Company and then the Owners." As a result, the vacancy stays open for a long period of time and causes the company to lose significant amounts of money. "Being able to hire the best employees as efficiently as possible becomes more and more critical within the Hospitality industry."
"The biggest challenge we are facing at the moment is a cultural fit and the right mind set of the individuals we are hiring at the managerial Level." says Andy Townsend, CEO, Legacy Hotels & Resorts, in commentary of the study. The attitude and mentality of the candidates are paid the most attention - and it's also what makes finding the right employee so hard. "I think it is also very important for the hotel industry to have someone who will understand the commercial side of the decision making, especially when it comes to HR."
According to the survey, EAM/Resident Managers and Operation Managers are the most difficult to recruit for (indicated by 63%), followed by front office and revenue managers (43%).
Fernandez has some tips and advice for hiring managers: "Make sure you know exactly what the hired person is supposed to achieve and how these achievements impact on guests, colleagues and the management itself. Also define how you can offer a fresh challenge and use that to attract and retain talent - loyalty packages are something to consider, too." He points out that in addition, it is always good to engage with 2nd year staff, as they are most likely to move and leave the company. "An executive search firm or a reputable headhunter can help and advise with senior roles."
With today's highly dynamic and changing Hospitality landscape, there are constant opportunities for professionals to change jobs. 67% state that a new and more interesting challenge is the top reason to change jobs. 65% name a better work/life balance - an issue that is very present in the hospitality sector at the moment. Other major factors that were cited are career development, salary and benefits, job security and location amongst many more. All of these areas are gaining on weight and importance, and it did not use to be like this - in earlier times, a salary increase was enough reason to alter the career path and jump ship.
Benefits are molting into a big topic: Keeping staff happy and engaged is a key factor in ensuring the best employees remain part of your Hospitality business. For middle and senior managers, the most important benefits when choosing an employer are bonus schemes and pension/shares options. Of similar importance are such benefits as Life insurance and private health, which are major motivators for two-thirds of the respondents. Use of Fitness Club plans are traditionally the Last in the ranking for senior managers." so Fernandez.
Regarding the salary levels, a General Manager in the UK makes averagely about 160k £ a year, whereas his colleagues in France (140k €), Spain (125k €), Germany (155k €) and Italy (138k €) can expect a little less. A big difference is also very apparent in the Accounting area - a Director of Finance is levelled at about 80k £/annual salary whereas the other countries even out at about 59k €- 70k €.
The hospitality will remain a very interesting sector in the months and years to come - when certain issues such as the HR procrastination are faced and dealt with, hiring managers will look out on a much brighter future.
Salvatore Fernandez
30 years experience in the industry and a proven track record of personally and successfully conducting his own restaurants and managing hotels. Having been a GM and MD, he appreciates the demands and pressures of running a successful hospitality business. Attraction, selection, recruitment and retention of key staff are his primary focus as he supports a portfolio of carefully selected clients in increasing the profitability of their businesses by employing the right staff.
The Survey - "Hospitality - job market overview"
This Hospitality job market overview is based on the data received from an online questionnaire, our own database and expert estimations from our experienced consultants. A salary data can vary depending on a company's size, type of the business and employee's experience, qualifications and responsibilities. You can find it herehttp://www.antal.com/office/marylebone-hotel-and-leisure-uk/168
Popular in the Community