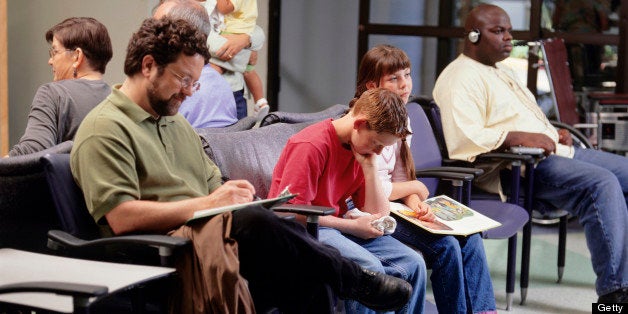 Millions of Americans walk through the doors of a hospital for medical care every year. Starting this fall, many of them will walk back out with something new: health insurance.
Hospitals across the country are preparing to help uninsured patients learn about and apply for coverage and financial assistance available on the health insurance exchanges under President Barack Obama's health care reform law. Staff are being trained to understand Obamacare, and health fairs and other events are planned in local communities.
As often the main point of contact with the health care system for uninsured and poor Americans, hospitals are poised to play a crucial role in connecting their patients to new benefits. Hospitals commonly have programs already in place to help qualified uninsured patients apply for Medicaid and other programs, and they have a strong financial incentive to cut down on the unpaid bills on their books by maximizing the number of patients they get enrolled into health care coverage.
So big chains, publicly owned safety-net facilities and local hospitals are ramping up their efforts to be ready for the six-month open enrollment period for 2014 health insurance that begins Oct. 1, when the health insurance exchanges for people who don't get health benefits at work are due to open for business. How well they do could go a long way to determining the success of Obamacare's first year.
"It's going to take a massive, sustained effort for a period of time to get people educated and informed," said Cynthia Taueg, vice president of ambulatory and community health services for St. John Providence Health System, a six-hospital chain headquartered in Warren, Mich., outside Detroit.
"We are going to have the largest collaborative effort to achieve a common purpose that we've really ever seen," Rome said.
Connecting with patients while they're inside the hospital will be crucial, especially for those people who don't regularly interact with the rest of the health care system, said Mary Ellen Payne, senior vice president for advocacy at St. Louis-based Ascension Health, St. John Providence's parent company. "A lot of our hospitals are in communities where there really is no other place to go for health care," she said.
"We've always seen it as part of our job -- frankly, as part of our mission -- to educate people and get them signed up," Payne said. Ascension Health, a Catholic organization with more than 1,400 locations around the U.S., is the third-largest hospital chain in the country and the biggest non-profit health system, according to the company.
Boosting Obamacare enrollment could be good for hospitals' bottom lines, especially those facilities that treat high numbers of uninsured patients, said Bruce Siegel, the CEO of America's Essential Hospitals, a Washington-based trade association for municipal facilities. (It changed its name from the National Association of Public Hospitals and Health Systems last month.)
"The safety-net hospitals are going to have the lion's share of low-income patients and so they're going to be at the epicenter of getting these folks enrolled," Siegel said. "For safety-net hospitals who have lower margins and far more uncovered patients, this is absolutely critical."
Hospitals use a variety of strategies to help patients learn whether they qualify for health benefits and to assist them with gathering the documentation they need and filling out applications, and provide follow-up services for those whose cases are too complicated to resolve the day they leave the hospital, Siegel said.
"Hospitals have been doing this for a long time," he said.
That experience will come in handy during the first year of Obamcare's health coverage expansion, which the Congressional Budget Office projects will extend private health insurance to 7 million people, many of whom will qualify for tax credits, and Medicaid benefits to 8 million more.
Hospitals also must look outside their walls and toward outreach in their local areas, Ascension Health's Payne said. "Everything we do out in the community needs to be seen now as an opportunity to find the uninsured and sign them up," she said. Ascension Health is planning to attend events like health fairs, farmers markets and temporary clinics for the uninsured and will work on partnerships with community groups and national organizations like Enroll America and the Catholic Health Association of the United States, she said.
St. John Providence Health System is scaling up its existing patient-assistance programs for Obamacare and may hire additional workers devoted to helping patients enroll, Taueg said. (The American Hospital Association arranged for Taueg's interview with The Huffington Post.)
St. John Providence is working with community health centers, school-based clinics and local non-profits like Michigan Consumers for Health Care on outreach and enrollment programs, Taueg said. Last year, St. John Providence got 60 percent of the eligible uninsured patients they counseled signed up for health benefits like Medicaid, according to the company.
The American Hospital Association, the Catholic Health Association and other industry groups endorsed the health care reform legislation in 2009. Although the law will cut their Medicare and Medicaid payments by $155 billion over a decade, hospitals calculated that decreasing the number of patients without health insurance -- and thus the amount of bad debt on their books and charity care provided -- made the deal worth it.
"I wouldn't anticipate that all of the people that are eligible will by signed up by the end of the enrollment period March 31," said Martha Leclerc, vice president of corporate contracting at Sioux Falls, S.D.-based Sanford Health, which operates facilities in eight states and has a health insurance division that will sell products on the health insurance exchanges.
"I would hope that we could get at least 20, 25 percent of them signed up," Leclerc said. "Seriously, if we do that, I think that'll be a huge success."
Related
Before You Go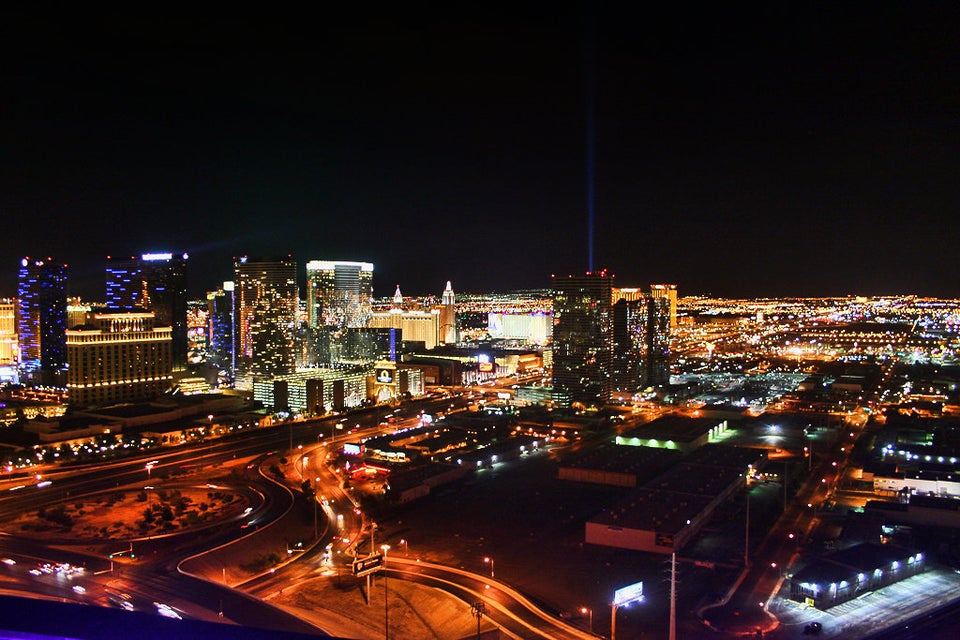 American Cities With The Worst Health Coverage: 24/7 Wall St.
Popular in the Community