What's in the works for inauguration parties? A celebration is long overdue.
For 8 years, the Bush White House shaped Crawford into their own story of the Western White House -- now the people of Crawford are telling their own story. After screening at over 30 film festivals around the world, and following the stunning success of the first major online premiere in history, Crawford, the independent documentary film, is slated to screen in all 50 states -- red, blue, and everything in between -- before inauguration day.
Crawford is teaming up with B-Side Entertainment to launch a nationwide grassroots screening program -- Host Your Own Farewell to W. : Crawford's 50-State Screening Party. The program has been created to share the true story from the people who had a front row seat. "End of an Error" bumper stickers are proliferating, Bush countdown clocks are ticking, and people across the country are preparing to screen Crawford.
As part of this unique program hosts may charge whatever admission they like and keep 100% of the proceeds. Screenings are easy. All that's needed is a DVD, a projector or television, and a dark room - instant movie theater! The goal is to get creative here. Pin the W. on the donkey, W. hats and evict W. games are recommended. To learn more about the program go to the film's web site.
Here's to 2009. Let's get this party started.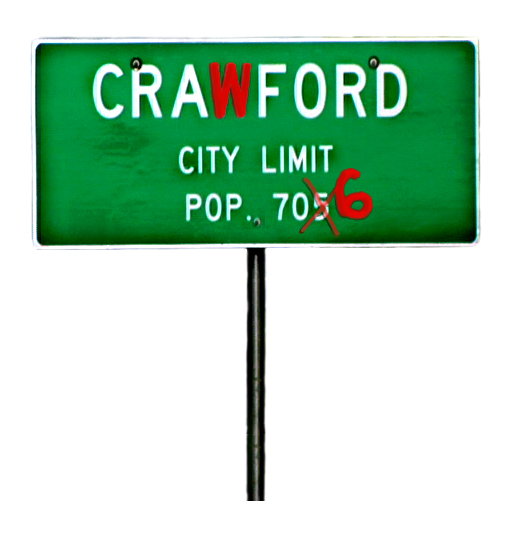 Calling all HuffPost superfans!
Sign up for membership to become a founding member and help shape HuffPost's next chapter