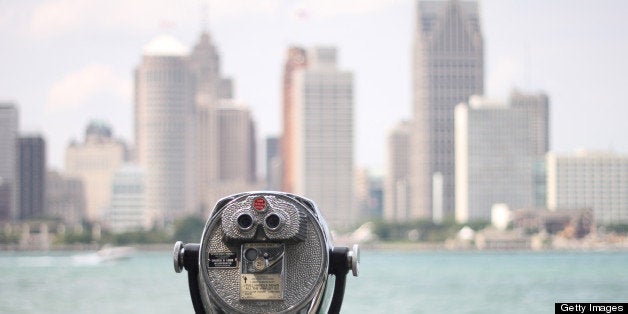 DETROIT, April 26 (Reuters) - Detroit is not exactly among America's top 10 tourist destinations. But a local nonprofit hopes to alter public perceptions of one of the nation's poorest big cities, where more than a quarter of its residents live below the poverty line.
Hostel Detroit, which marks its second anniversary in April, is offering out-of-towners to the Motor City an "ambassador" experience that pairs volunteers with visitors on free cultural tours of local art, architecture and music.
The effort is attracting a growing number of takers at the same time the state is promoting itself with programs such as Pure Michigan. Tourism officials last Monday said 2012 brought in 3.8 million out-of-state visitors - one of the highest numbers in years - and a record $1.1 billion in spending.
Some of those visitors are joining groups led by volunteers like Kevin Ward, an Ann Arbor native who's lived in Detroit for two years and who tackles the subject of Detroit's decline head-on.
"So I'm guessing you guys have maybe heard bad things about Detroit," Ward told a gathering of about 15 twentysomethings scattered across the muddy, damp ground of Lincoln Street Art Park on a recent tour. As the group took note of such urban amenities as a pheasant mural on the side of a brick building and a massive dinosaur made entirely of scavenged materials, Ward, 29, noted that Detroit had its problems of poverty, racial tension and population loss.
It's like a tale of two cities, he said. "You have the city government, which is having a lot of problems. But you also have a ton of people coming in to open businesses that are taking advantage of all the things that the city has to offer."
Ward works for an Ann Arbor software company and lives in Midtown, Detroit's cultural district centered around Wayne State University not far from downtown. He is one of several volunteers for the hostel, which opened in April 2011 in Corktown, one of Detroit's oldest neighborhoods that has seen a recent surge of development from young entrepreneurs.
Hostel Detroit was envisioned as a way to connect out-of-town visitors with local residents. It is "an educational organization that is meant to show people Detroit's culture and assets and the real story of what's happening here," said founder Emily Doerr, who serves on the hostel's board of directors. Support comes from guests who stay in the hostel's nine bedrooms as well as the Knight and June and Cecil Mcdole Foundations. Volunteers contribute time, material or services to help make the hostel run.
City tourism officials welcome the program as an added attraction to appeal to visitors from a wider range of ages and economic backgrounds. "The community is coming together, attempting to attract a younger generation to downtown Detroit," said Michael O'Callaghan, the executive vice president and chief operating officer of the Detroit Metro Convention & Visitors Bureau.
To date the hostel has hosted about 1,600 people from 23 countries. While organizers said the hostel has provided accommodations for people of all ages and backgrounds, the most typical visitors are in their 20s or 30s with "an adventurous spirit."
Anastasia Farnum, 20, stayed at the hostel during spring break to visit art colleges. Though the Orlando, Florida, resident had been warned that Detroit was "dangerous," she wanted to check out the city anyway and said she loved her experience at the hostel.
"I really like that there's a community," she said. "With a hotel, you check in and you check out, and it's really cold. But I like the idea that people can give you advice on the area and you can talk to other people who are also visiting."
In addition to the street art tour, the program showcases urban farming and city neighborhoods, and offers customized programs tailored to specific tastes. The hostel also refers guests to paid city tours.
Beyond such local landmarks as the Detroit Institute of Arts and Motown Museum, Ward said ambassadors tip visitors to attractions such as the Contemporary Art Museum, the original Ford Model T plant on Piquette Avenue, street art murals and underground jazz. Not surprisingly, the tours focus on positive sights, although signs of urban decay are hard to miss.
The ambassador program also tries to connect outsiders with locals on a less formal level, promoting networking opportunities where possible.
Ontario native Deveri "Dee" Gifford, 31, said her experience with Hostel Detroit enabled her to open her restaurant, the Brooklyn Street Local, in Detroit last May. She and her husband had been scouting potential spaces when they took part in an potluck mixer. A local volunteer connected them to a real estate agent, who in turn directed them to a suitable space in Corktown.
"When we moved here, within about a week I felt that we had a really solid support network, and that was incredibly surprising to me that it just happened that fast," said Gifford.
John Donahue, from Charlotte, Michigan, said the hostel was instrumental in getting him involved in Detroit.
The 58-year-old cyclist said he used to drive the 200 miles to Chicago for bike tours because he had grown up with the notion that Detroit was a "scary place."
It wasn't until his friend recommended Detroit, twice as close, that Donahue fell in love with the city. He's since become one of the hostel's most frequent visitors, sometimes staying up to three times a month to take part in city activities.
As it celebrates its second anniversary, Hostel Detroit has just hired its first full-time manager to better organize and expand the ambassador program, Doerr said. The hostel is also considering either adding on to its current building in Corktown or looking for a larger space altogether.
Whatever the changes, the goal remains the same.
"We want to show off all the really amazing stuff in Detroit," she said. "We are very proud of that." (Reporting by Erica Hobbs in Detroit; Editing by Arlene Getz, Paul Lienert and Prudence Crowther)

Before You Go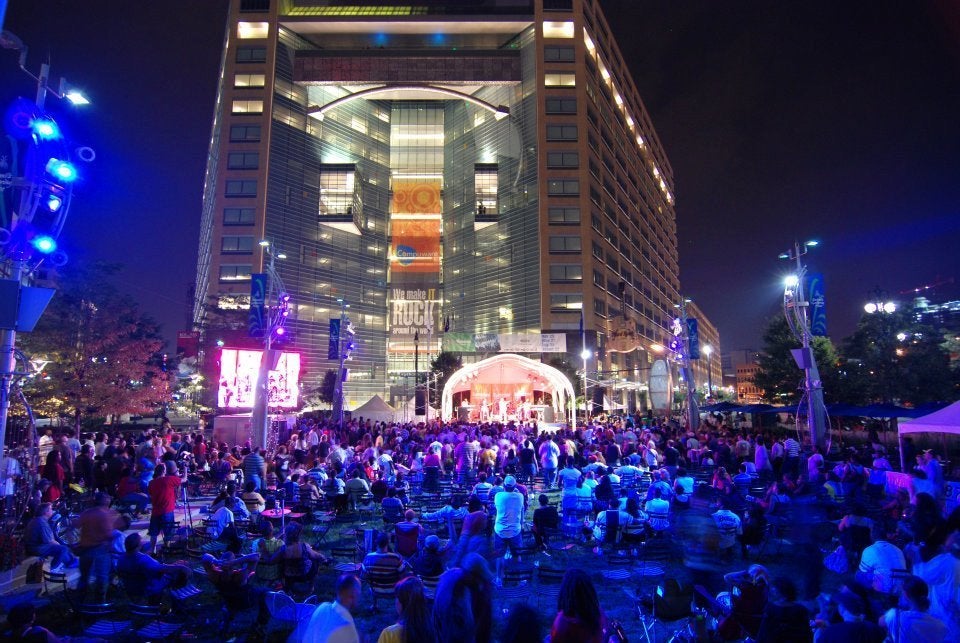 Best And Worst Design In Detroit
Popular in the Community