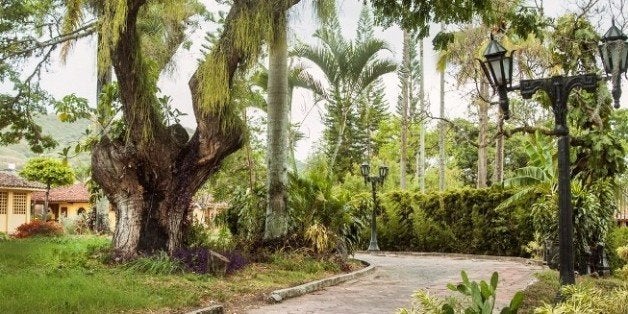 If you think hostel travel is just for backpackers and college kids, think again.
The bare-bones youth hostel of old has been reinvented, especially in Europe, Latin America and Asia, as a comfortable, interesting, yet still-affordable home base for exploring some of the most unique and colorful places in the world.
Plus, they're great places to meet fellow travelers and swap stories and experiences of the road.
However, not all hostels are created equal. There are still plenty of operations that are little more than racks of bunk beds adjoining a common shower, kitchen and dining room. And that fits the bill perfectly for many travelers.
But if you want some privacy, a good Internet connection, a tasty restaurant on site or nearby and lots of choices for local activities and adventures, do a little research and you can come up with a gem that will enrich your travel experience and save you money at the same time.
An excellent resource is Hostelworld.com. It lists 30,000 properties in 180 countries, and search results for specific locations can be filtered by price, property type, room type, amenities and even payment options.
For example, filters at Hostelworld.com let you search for hostels that are rated by former guests in the top 10 percent of all hostels, have privates rooms, Wi-Fi Internet, air conditioning, free breakfast and take debit cards.
On a recent trip to Colombia we discovered several beautifully decorated hostels with private rooms and baths that also serve up the youthful, energetic, international vibe that makes hostels such special places. Around the breakfast table in any one of these, you'll hear German, Italian, Portuguese, Dutch, Chinese, Japanese and more -- not to mention several varieties of European and North American English.
For meeting some of the most interesting and adventurous people on the planet, hostels are hard to beat. The cost savings are undeniable, too, as most offer a free breakfast and use of a communal kitchen where you can prepare your own lunch and dinner if you like. The frugal traveler can stay for a month and spend just $500 to $1,000 total for both food and lodging.
Many hostels are also part of larger restaurant and tour operations. One, in the town of Buga, Colombia, even shares space with a brew pub and features some of the best craft ales you'll ever taste, along with a delicious and eclectic assortment of pub foods that have an international twist. (We tasted dishes that used hummus and tapenade in ways we would never have imagined.)
Hostel owners typically have their fingers on the pulse of local attractions and activities, too. We've rarely found a hostel that didn't at least have bike rentals for exploring the neighborhood. And, depending on the location, you'll find day tours for rafting, canoeing, kayaking, hiking, zip lining, snorkeling, mountain climbing, surfing, hang gliding, horseback riding, caving -- whatever the local terrain has to offer (not to mention the cultural and historic tours offered by city hostels).
Best of all, most hostels stay true to their value-oriented market niche and (in South America, for example) typically cost between $7 and $25 per night depending on rooming choice and amenities. And all will have a hearty mix of travelers from around the world who are on the road specifically for the adventure and the camaraderie.
Youthful vibe, yes, but most hostels have strict rules banning drugs, drunkenness and excessive noise after 9 or 10 p.m. There are usually plenty of places for late night partying nearby if that's what you're after. But the hostel itself is for relaxation, reflection, sharing stories and experiences and resting up after a long day out and about.
And that's another plus -- many hostels can be found right in the middle of town, but just as many more are purposefully located off the beaten path, outside urban areas in some of the most breathtaking natural settings imaginable. One hostel we visited in Salento occupied an old farm on a ridge above stupendous mountain valleys in the heart of Colombia's coffee country. Blaring music and spring break antics aren't on anybody's agenda, no matter how young (or old) you are or where you come from.
Is it possible to spend more than $25 per night at a hostel? Absolutely, especially in some hostels that offer something called "glamping" -- camping with a distinctly glamorous and luxurious edge. There is nothing that says teepees, yurts, tents, tree houses and geodesic domes can't be tastefully outfited with local antiques, pillow-top mattresses, minibars, romantic fireplaces or wood burning stoves. And you can usually be assured that a hostel that features glamping will have some knockout scenery outside your teepee door or treehouse deck.
There are now so many varieties of hostels that the old rough-and-ready, backpacking stereotype simply doesn't apply anymore. Well, we take that back -- one stereotype still holds true, in our experience. Hostel owners and staff are energetic, service-oriented folks who know their local communities inside out and love sharing the best qualities of their communities with other people. You're sure to be in accommodating, well-informed hands.
That, in itself, can make a stay at a well-chosen hostel one of the most memorable parts of any trip, no matter your age or how much you save.