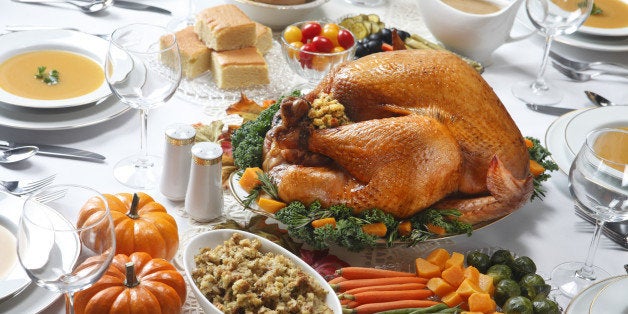 Amidst the stress of pulling off a beautiful (and tasty) Thanksgiving dinner, people often forget the driving force behind the holiday -- to bring loved ones together, enjoy each other's company and give thanks.
Don't panic if it's your first year hosting the annual get-together! We've rounded up a few simple tips -- from preparation to delegating tasks -- that will help streamline the day, leaving you with more time to enjoy the festivities.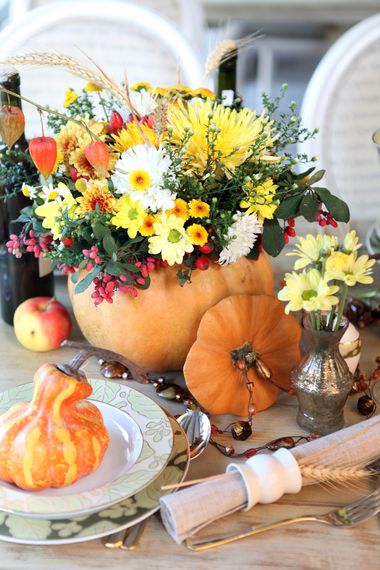 Take Count
First and foremost, figure out how many relatives and friends are planning to attend. A headcount is a no-brainer -- especially if you're entertaining in a small space.
Delegate Dishes
Next up, assign out dishes for folks to bring to your place. Just because you're hosting the event, doesn't mean you're responsible for all of the cooking. If Aunt Marge whips up a mean apple pie, kindly ask if she'd be able to bring one along for everyone to enjoy. Same goes for your sister's infamous truffle mac n' cheese.
Keep it Simple
Don't feel like you have to play Martha Stewart! When preparing your assigned dishes, keep it as easy as possible. If you can't handle cooking a full turkey, you can make turkey breasts. Stuffing is just fine from the box and no one will mind if you don't make dinner rolls from scratch. This isn't the time to test out new recipes either, instead stick with tried and true classics that you feel comfortable preparing.
Get Creative with Seating
If you don't have a dining table large enough to fit all of your guests, get creative with seating. Use your couch and coffee table as an extra space for intimate, cozy dining. Just don't forget to grab a pretty, autumn-themed runner or tablecloth to cover any eating surfaces. Also turn to poufs which can play double duty as both extra seating and with the addition of a serving tray, can transform into side tables to hold food and drinks.
Add Festive Flair
Once you have your menu in order and know about how many people are attending, you can dive into the fun stuff -- decorating your home! Welcome guests into your space with a beautiful wreath that celebrates the season. Hang a fragrant circle of herbs wreath or festive fall colored wreath on your door for that perfect first impression. Bring the fall feeling into your home by filling affordable vases with simple flower arrangements. We also love the addition of amber-hued tea light candle holders to provide your Thanksgiving dinner with a soft, warm glow.
Don't forget to pick up an assortment of unique gourds to place around your home. They're inexpensive and make great accent pieces on your mantel, kitchen countertop, or dining room table.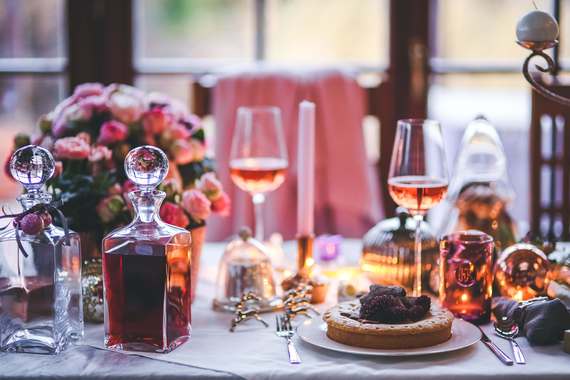 Create a Signature Cocktail
Another fun way to make for a memorable Thanksgiving dinner? Set up a mini-bar with a signature cocktail or holiday punch. You can use a sleek bar cart, a kitchen island (if you're lucky enough to have one) or in a pinch, simply use space on your kitchen counter. This will serve as a neat station to hold ice, cups, mixers and your spiced beverage of choice.
What are your must-know tips for when hosting Thanksgiving for the first time? We'd love to hear your thoughts in the comments below!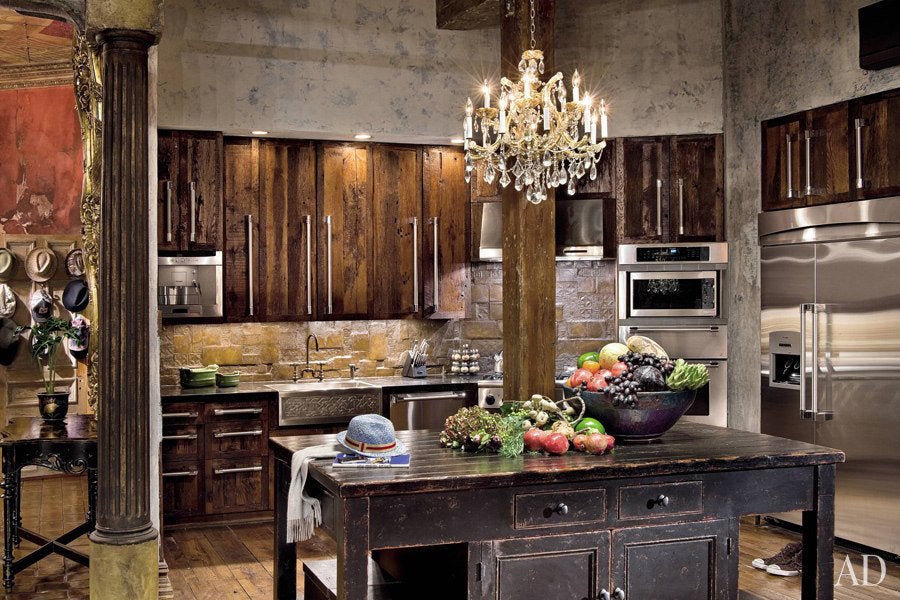 Celebrity Kitchens
Related