A burger joint in Copenhagen, Denmark, isn't chicken about arousing controversy: It's now selling sex toys along with hamburgers.
Starting Thursday, Hot Buns is adding dildos, vibrators, whips and other sex-oriented products to the menu.
It's a natural fit, considering the restaurant puts as much emphasis on the tank top and hot pants worn by its all-female staff as it does on the burgers.
Hot Buns owner Mathias Kaer says the sex toys will only be available in evening hours. He believes he's onto something.
Kaer may see a chance to make money, but he also is trying to tweak those who believe his business model is sexist.
When Hot Buns opened in March, Danish politician Camilla Schwalbe admitted having a beef with the restaurant's use of sex to sell burgers.
Before You Go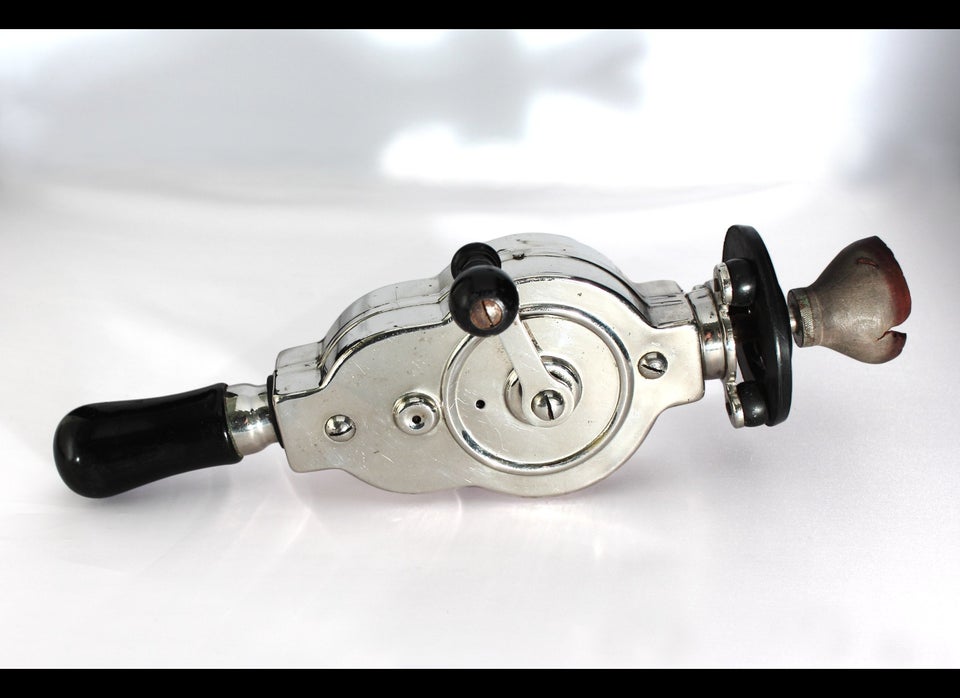 Antique Vibrators Get Their Own Museum In San Francisco
Popular in the Community