We are of the firm opinion that there are just not enough music videos or solid beats about snacks. Y.N.RichKids out of Minneapolis must have heard our gripes from afar, because they just dropped "Hot Cheetos & Takis" and our summer will never be the same.
Did we use writing about this video as an excuse to listen to this song forty-five times? Yes, we did. Aside from being about snacks (which we're obviously partial to), this song is just actually so good. The little guy sitting on the basketball hoop is probably the coolest person alive and the girl who drops "snacks on snacks on snacks" is definitely our new hero. Also, Jay-Z may want to watch his throne a little harder, because #11 might be coming for him. It's impossible to pick a favorite, because these kids have all got some serious moves, not to mention some serious rap game.
The video is amazing, thanks to a professional production crew -- but it wouldn't be nearly as good without the writing talent and flow on this bunch of kids. Now... if you'll excuse us, we have a Hot Cheetos craving to satisfy.
Related
Before You Go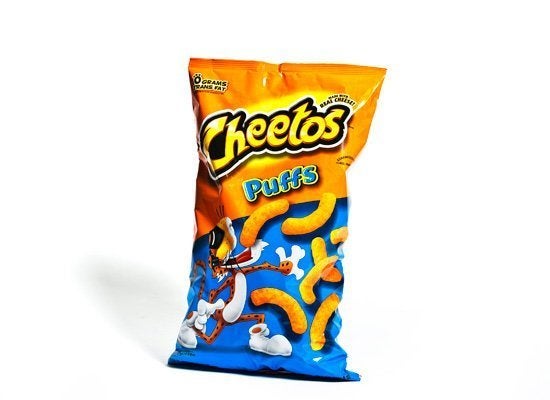 Cheese Puff Taste Test