Jeremy Meeks (aka the "Hot Convict") is flattered by the attention he's received, but what he'd really like is to avoid a lengthy prison sentence.
Meeks' mugshot went viral when it was posted on the Stockton, California Police Department's Facebook page.
Story continues after Hot Convict ...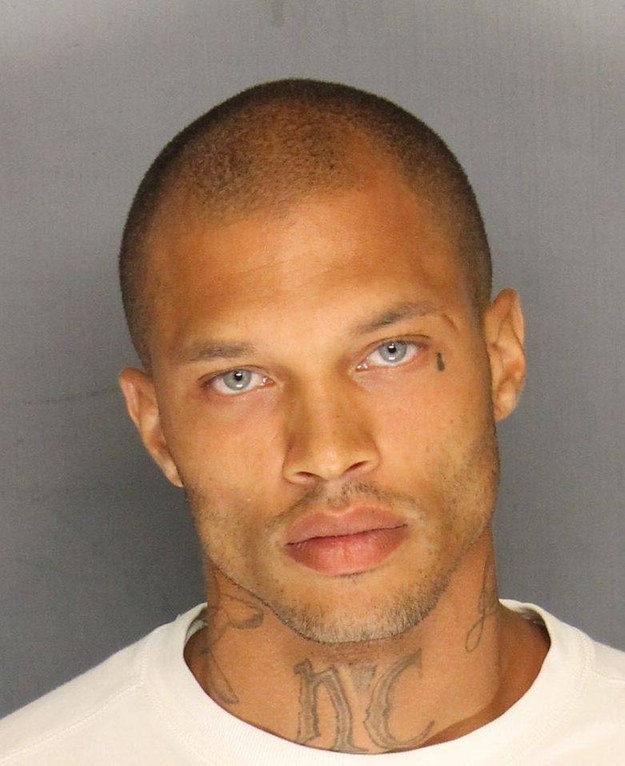 News10 in Stockton scored a jailhouse interview with Meeks, who said he "appreciates" all the attention, "but I want them to know that this is really not me. I'm not some kingpin."
The Associated Press previously reported that Meeks was arrested on five weapons charges and one gang charge on Wednesday.
News10 reports that Meeks previously spent nine years in prison for grand theft auto.
But his sister tells TMZ that he's no longer the ne'er-do-well that got locked up.
She said his gang-affiliated past requires him to carry guns to protect himself and that he's been a practicing Christian for seven years.
Meeks mom purportedly set up a GoFundMe page to help raise the $25,000 needed to help secure her son's $900,000 bail.
HuffPost was unable to independently verify that the page was set up by Meeks' mom, Katherine Angier.
"Please help. My son was taken into custody on his way to work," the page's author writes. "He is a working man with a son. He is being stereotyped due to old tatoos[sic]."
Popular in the Community