He's going from prison time to SHOWTIME!
ABC News reports that Meeks, who was sentenced to up to two years in prison in February, signed with an agent and plans to put his head down to try and earn an early release, then take advantage of his newfound fame. "I'm in a place where I will be able to provide for my family and really change my life," he told ABC News from a Nevada prison. "I never thought that everyone in the world would recognize me for my looks, so I feel extremely blessed and very thankful."
The Californian -- with his chiseled jaw and oh-my-goodness blue eyes -- was arrested on weapons charges and one gang charge in Stockton last June. His mugshot was shared all over the internet after Stockton police posted it on their Facebook page.
Meeks' agent, Jim Jordan of White Cross Management, says he's got the face. Now, Meeks says he's working on his body.
"I eat healthy. I do a lot of push-ups, pull-ups, dips, burpees, and I stay very active," he told ABC.
Meeks may even try his hand at acting for "a show like 'Sons of Anarchy.'"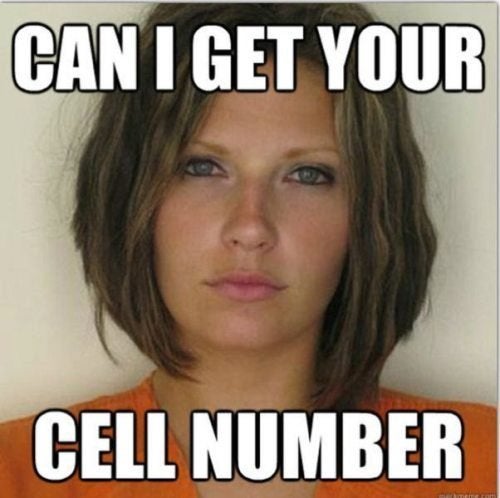 Attractive Convict
Popular in the Community