Research Assistant, Carnegie Corporation of New York
In 1993 I flew from Irkutsk, in southern Siberia, to Moscow--from Moscow to New York--from New York to San Francisco--and, finally, from San Francisco to Monterey. It was a long flight for a five-year-old. I was immigrating to America to join my mother, who had found a position teaching Russian at a small graduate school on California's foggy central coast. Several years later my St. Petersburg uncle and cousins would arrive in Santa Clara, followed later by my maternal grandparents, who settled in Monterey. As a five-year-old, I took in my American surroundings like water to a sponge. I started by reading Dr. Seuss, Shel Silverstein, and Roald Dahl. I watched Nickelodeon and I played football. Some things were hard to adjust to. The first time I had a hot dog I had a conniption because the ketchup on it was unbearably spicy. My cousins, who were a little older than me, stealthily watched others to figure out how to use vending machines. My mom always mixed up walnuts and doughnuts, which landed us in several unexpectedly pleasant situations.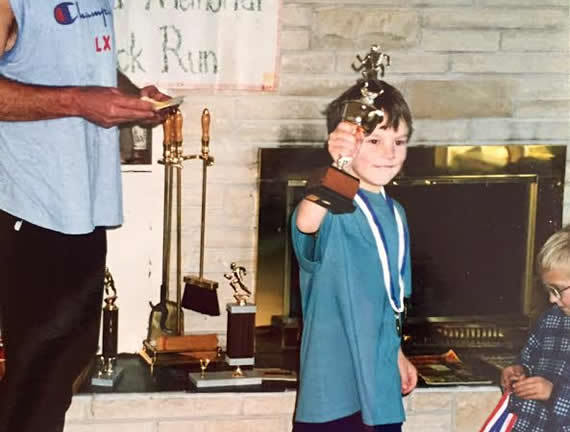 I was naturalized in 5th grade, and while I don't remember taking the civics exam, I do remember the drive up the coast to the testing center in San Francisco. Having dealt with immigration officials of all stripes, my mom was anxious for me to make a good impression. "Sit up straight and make sure you don't have any lint on your clothes." In fact, I was no doubt completely absorbed in the latest Pokémon game. Later on, I do remember helping my grandparents prepare for their exam. While hunting for mushrooms (California's coastal climate creates perfect growing conditions for what my grandparents believe are the world's tastiest mushrooms), I would quiz my grandmother on the three branches of government, and my grandfather on the Constitution.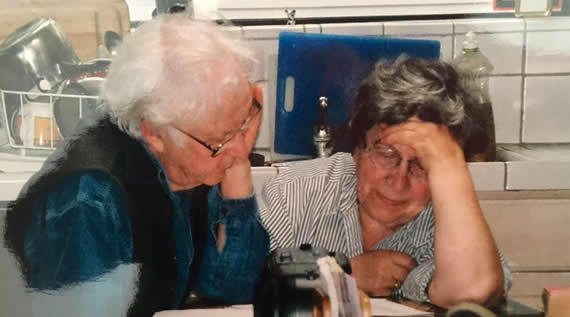 They passed the exam. Now, during election years, we all discuss, as we have tea and crackers after dinner, what is best for the country and what kind of future we want. Aside from politics, we talk about popular phenomena like Lady Gaga and the gluten-free revolution (my grandmother derives great pleasure from the fact that "gluten-free" is nearly a homophone of glupesti -- the Russian word for "stupid"). We're all still learning what this "America" is. As we figure out our place in it, it's nice knowing that generations and generations of immigrants have played a meaningful role in imparting the depth, complexity, and vibrancy that we find here today.
Calling all HuffPost superfans!
Sign up for membership to become a founding member and help shape HuffPost's next chapter