The results are in, and the wiener overlords have spoken:
Hot dogs are officially not sandwiches.
The National Hot Dog and Sausage Council decided to put the controversy to rest once and for all Friday via a press release, stating that a weenie is "truly a category unto its own." The council's president and official "Queen of Wien" Janet Riley elaborated on this decision, saying that:
"Limiting the hot dog's significance by saying it's 'just a sandwich' is like calling the Dalai Lama 'just a guy.' Perhaps at one time its importance could be limited by forcing it into a larger sandwich category (no disrespect to Reubens and others), but that time has passed."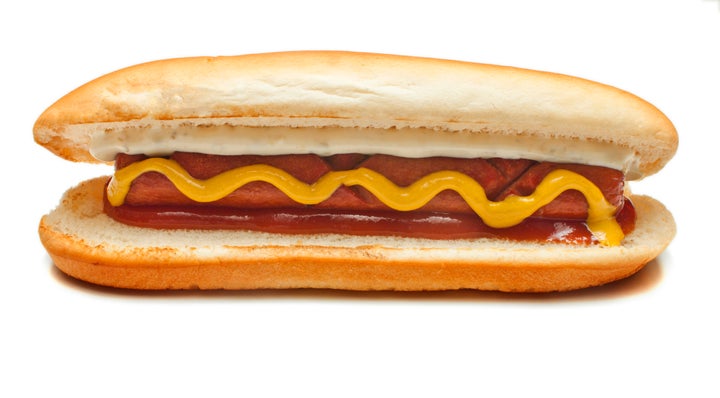 But can these wiener guys really be trusted? Should they be the ones to have the final say in the great hot dog sandwich debate?
Dan Pashman, an outspoken supporter of hot dogs as sandwiches and host of "The Sporkful" podcast, says absolutely not.
"The National Hot Dog Council are a lobbying group who is a front for major hot dog and sausage companies," Pashman told HuffPost. "They are not credible or objective on this issue."
He argues that a hot dog is, at its essence, a piece of meat between two pieces of bread.
"And if the food itself has not changed, and our understanding of what a sandwich is has not changed, then how in the world can the classification of the hot dog have changed?" he told HuffPost.
Pashman's position is not unfounded -- The New York State's Department of Taxation and Finance seems to think that hot dogs should not be elevated to a higher level of recognition than the common sandwich, either. The agency once issued a tax bulletin stating what constitutes a sandwich, and is therefore subject to the same sales tax: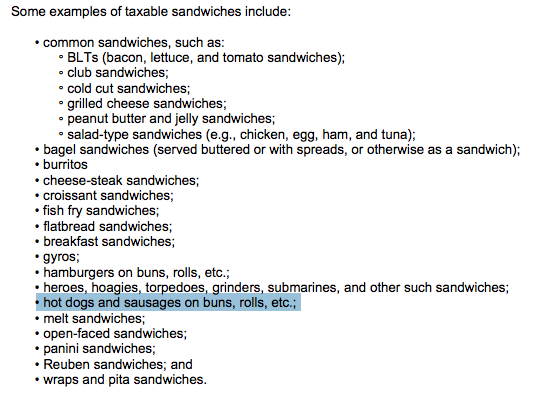 Note that hot dogs and "sausages on buns" are included in this list, but are not considered "common sandwiches."
The NHDSC's announcement even reignited our own debate -- earlier this year, HuffPost staffers embroiled in the dispute suggested that a "carb 'holder' for any meat and/or veggie 'filling' fulfills the platonic requirements for sandwich-ness."
Even the National Hot Dog and Sausage Council cannot disagree with this.
"It's true, a hot dog is often consumed as a piece of meat between two pieces of bread," Vice President of the NHDSC Eric Mittenthal told HuffPost, "but there's lots of meats between two pieces of bread, and they're not hot dogs. Hot dogs are special."
And as for Pashman's claim that the NHDSC is nothing more than a meat group on a mission, Mittenthal says that's all the more reason that they should have the final say.
"We are the hot dog experts," Mittenthal said. "We live and breathe hot dogs and sausages every day as part of our job, and so we really see ourselves as the definitive voice. It's not about impartiality, it's about the love of the product."
So is a hot dog just a sandwich, or has it earned its own place in the American narrative? Let's relish in the controversy, as the debate will surely roll on.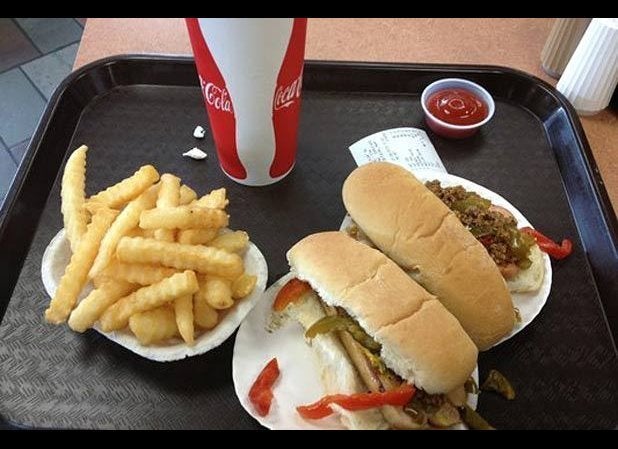 America's Best Hot Dogs
Support HuffPost
A No-B.S. Guide To Life
Related
Popular in the Community