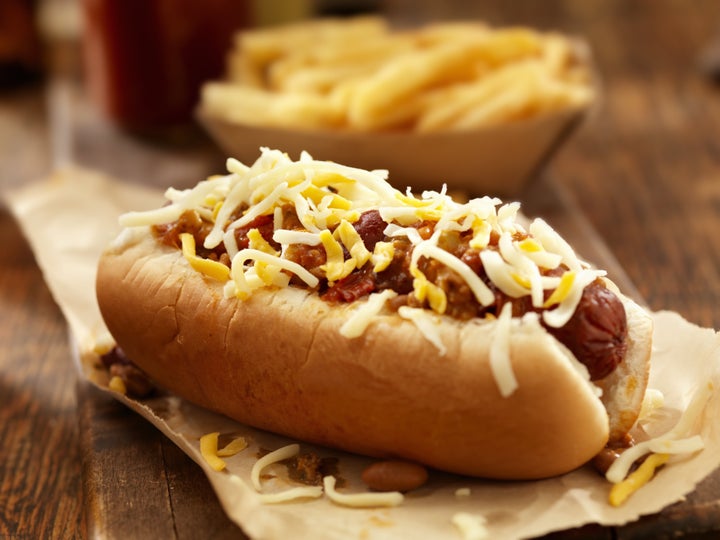 If you're a hot dog lover, you may have beef with a study that finds certain varieties of hot dogs contain human DNA.
The study also concludes that 10 percent of veggie dog brands tested contained meat.
Researchers for Clear Labs, a company that sets standards for food quality, looked at 345 samples of hot dogs and sausages from 75 brands and 10 retailers, assigning each brand a score up to 100 for the highest quality products.
"There's the old saying, 'You don't want to know how the sausage get made.' Well, we did want to find out," Clear Labs Cofounder Mahni Ghorashi told Huffington Post.
Researchers found issues with 14.4 percent of analyzed samples.
The human DNA found in the dogs is largely the result of hair and broken fingernails.
The researchers found human DNA in two percent of samples, and 2/3 of those products containing human DNA were vegetarian products.
"It is unlikely that human DNA is harmful to consumer health. In general, we consider human DNA a hygienic issue that degrades the quality of food more than a public health concern," Sasan Amini, also a Clear Labs cofounder, told HuffPost.
They classified the types of issues as either substitution and hygienic. A food with a substitution issue has an unexpected ingredient that is not listed on the label. One with a hygienic issue contains non-harmful contaminants, such as human DNA.
Substitution issues are much more problematic.
Researchers found evidence of meat in products that did not list those ingredients on the label, including veggie dogs.
Three percent of samples contained a pork substitution, which is particularly troubling for people who do not eat pork for religious reasons. However, no kosher dogs tested contained pork.
The study suggests that those looking for a DNA-free dog should head to Target, Safeway and Walmart, the study reports. People who don't eat pork might want to stay away from chicken dogs and sausages, as some of these brands commingled pork products.
Trader Joe's is the best bet for vegetarians.
As for the top dogs, Clear Food recommends national brands Butterball, McCormick, Eckrich and Hebrew National. As for specialty picks, the study suggested Taverrite's pork sausages and vegetarian option Gardien.
Americans spent $2.5 billion on hot dogs, $2.74 billion on dinner sausages and more than half a billion on breakfast sausages last year, the report said.
CORRECTION: An earlier version of this story mistakenly listed the Taverrite's brand as vegetarian.
Support HuffPost
The Stakes Have Never Been Higher
Related
Popular in the Community