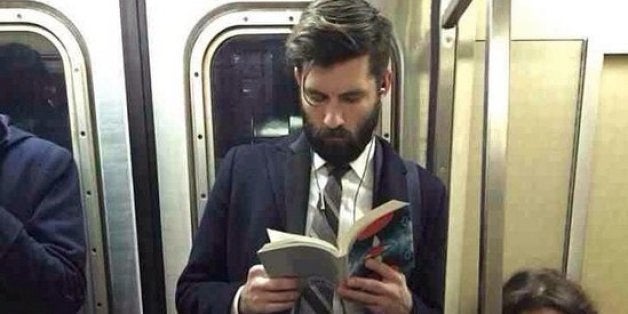 Few sights can brighten a dirty New York City subway car, but a hot dude reading a book is definitely one of them.
The New York City Instagram account "Hot Dudes Reading" was created only a week ago, but it already has over 75,000 followers to date. As the handle suggests, the account features attractive men reading books and newspapers while riding the subway.
The creators of the account, who chose to remain anonymous, explained a familiar origin story. "We've always chatted about constantly falling in love on our subway commutes and organically began sending these pictures to one another," they told The Huffington Post. "The Instagram account was started on a lark as something to do on a snowy day, and a week+ later here we are."
The creators are a group of 20 and 30-something male and female New Yorkers who, as they told HuffPost, "appreciate men with good looks and good books."
As the creators told HuffPost, "Reading is fundamentally hot, and who doesn't like to fantasize a little bit about the sexy stranger we spot sitting across from us?" We can't argue with that.
Here are seven of our favorite handsome men featured on "Hot Dudes Reading":
6. The Tall Dark And Handsome
The last two should be disqualified for manspreading, but we'll let it slide this time since reading kind of cancels it out.
Related
Before You Go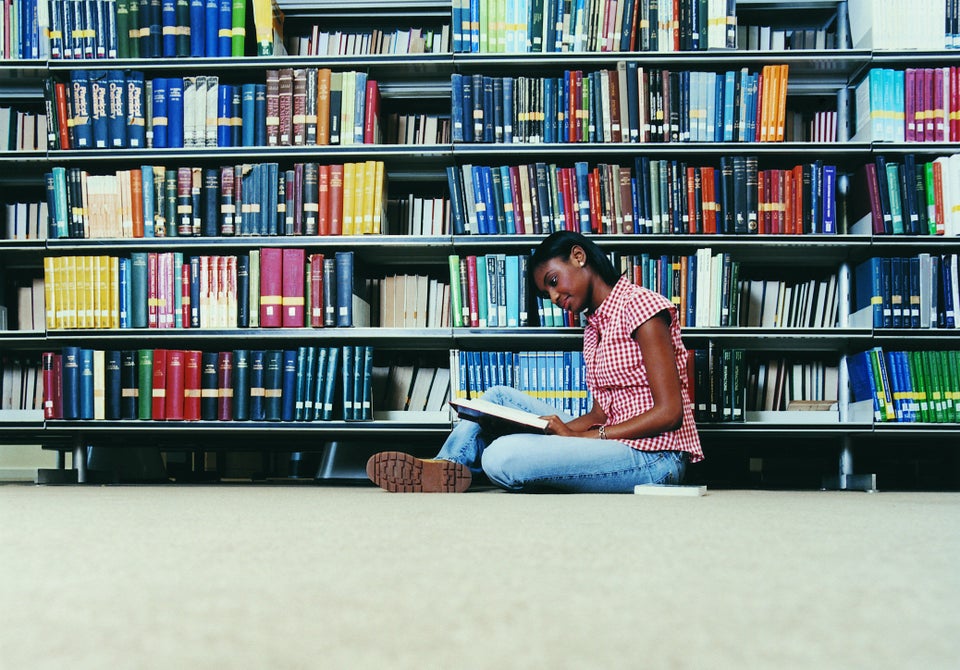 18 Books Every Young Woman Should Read
Popular in the Community