Many would argue that the best part of an ice cream sundae is the hot fudge, and nothing is better than homemade -- unless you make it wrong, in which case it hardens into a shell on your ice cream, losing its signature creaminess. There's a certain combination of ingredients that's key. Our method guarantees silky smooth hot fudge sauce every time.
The secret to making the best hot fudge sauce is in the ingredients -- you need good-quality chocolate, heavy cream, sugar, butter and corn syrup. Using melted chocolate alone does not make a good hot fudge sauce, because as soon is it hits cold ice cream, it starts to seize. Heavy cream is necessary because it helps make the sauce rich and free-flowing. The butter adds flavor and richness. And the corn syrup adds body, sheen and it keeps the sauce from hardening. Corn syrup is really the secret ingredient to making the best hot fudge, because without it, the chocolate and butter would harden up as the sauce cools. If you prefer not to use corn syrup, try golden syrup, which is made from cane sugar and works just as well.
Now that you know the rules of hot fudge sauce, try this recipe and watch the video below to see how Curtis Stone makes hot fudge sauce. Also see our gallery of ultimate chocolate desserts below the video.
What's your favorite ice cream topping? Leave us a comment below.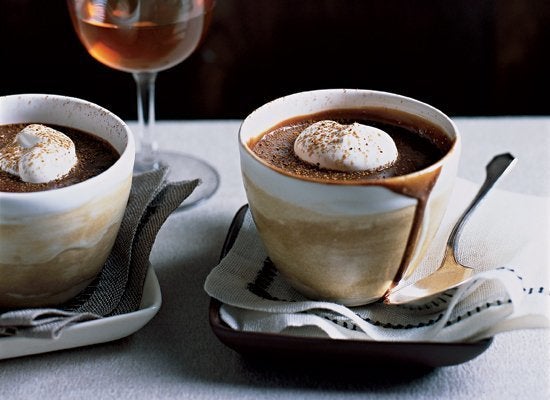 chocolate recipes (CLONED)