California and Syria: A Tale of Two Droughts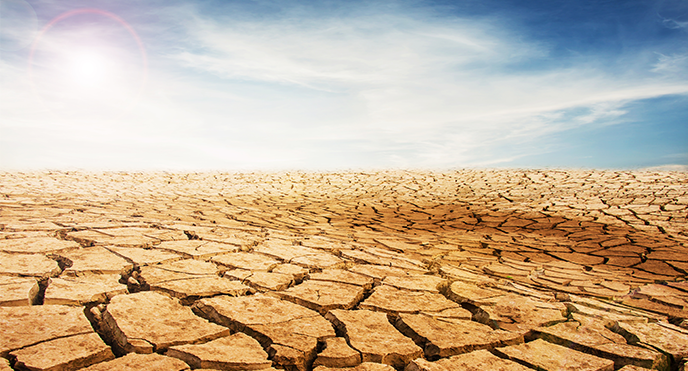 In the late spring of 2014, while covering food sustainability at the Monterey Bay Aquarium's Sustainable Foods Institute, I took a trip to the Carmel Valley farm stand run by Earth-bound Farm. Earthbound Farm is the largest organic farming operation in the United States. It cultivates about 50,000 acres of produce, and I spent the morning walking in a small demonstration garden that was nothing short of paradise. Everything was a verdant green. Yet just beyond the farm, where the Carmel Mountains meet the horizon, was dry scrub and pale brown grass, a truer reflection of this parched land. The Golden State, which got its name from the grasses that turn a shade of palomino blond in summer, then green up again during the fall and spring rains, was looking more like the Brown State.
As California's drought dragged into the next year, I couldn't shake the sense of a crisis brewing in Carmel Valley. I was also hearing reports of conflict over water in war-torn Syria. I wondered, could water conflict on that scale ever occur here? I couldn't blame Earthbound's owners for choosing this idyllic spot, or other farmers for choosing any other location along California's central coast, where morning fog moistens the otherwise dry landscape. When the founders of the farm first started growing raspberries on two and a half acres, they didn't imagine it would expand to become America's largest organic producer of salad greens and vegetables. But Earthbound's growth was only one among the more recent in decades of farming expansion all across California, and especially the nearby Central Valley, since the Dust Bowl of the 1930s. Through the magic of irrigation, these farmers had made a desert bloom.
While Earthbound's leafy expanse appeared intact, agriculture is in jeopardy throughout California and other western states. A 2015 investigation in ProPublica reported that California's drought is part of a much bigger water cri-sis that is killing the Colorado River, "the victim of legally sanctioned overuse, the relentless forces of urban growth, willful ignorance among policymakers, and a misplaced confidence in human ingenuity." Climate change will only exacerbate the problem.
The state's farmers are managing to stay in business by using dwindling water resources, but it's a heavy toll. The record- setting drought began in 2012 and now includes, among other indicators, the driest calendar year and the highest annual temperature, leading to acute water shortages, overdraft of groundwater, critically low flows of water in streams and rivers, and enhanced risk of wildfire. A report in August 2015 predicted that the extreme water shortage would cost California's agricultural sector $184 billion and more than 10,000 workers their jobs by year's end.
California's farms rely heavily on groundwater. Pumping water from deep underground during this severe drought has limited farmers' crop losses, but it's ultimately a losing battle. Pumping from deeper in the aquifer in-creases farmers' energy costs. And when those wells run dry, they hire contractors to drill more wells. Some basins in California's Central Valley are being so severely over-pumped that the aquifers can't replenish themselves. This invites a host of other problems, including sinking land (the gradual settling of the Earth's surface, up to two inches per month in some places), water quality problems, and diminishing reserves for future droughts. It's been a wake-up call for policy makers who fear the reserves have gone far too low. Scientists at the National Oceanic and Atmospheric Administration say California's water supply will need several years of above-average rainfall before it can return to anything close to normal.
California and Syria are similar in their Mediterranean climates and experience of drought, which makes them ripe for comparison with regard to water use. Two recent studies that focus on severe droughts in each location illustrate the widening gap between the abilities of established economies like California's and those of a developing country like Syria to adapt to the effects of climate change.
In fact, Syria is a textbook illustration of how dwindling water resources in developing countries shock food security, prompt conflict, and disrupt national security. Take, for instance, the well diggers in northern Syria, who worked successfully for decades. Farmers with cash hired well diggers to ram pipes 200 feet underground to reach aquifers that would ultimately irrigate the farmers' fields. Using heavy but reliable equipment, and day laborers eager to do the grunt work, the well diggers knew where to dig and knew which government officials would ignore them if they bent the rules, according to Scientific American. Then came the drought. From 2006 to 2010 water levels plummeted. Pumping continued unabated. When their wells ran dry, farmers dug new ones. Although the government required that farmers apply for and receive a license to dig new wells, the practice was overlooked for a price.
During the first part of the drought, in the winter of 2006–2007, the water table fell like never before. The well diggers suddenly had to dig 300 to 600 feet underground before hitting water. During the worst of it, diggers thrust pipes nearly a half-mile deep. Adding illegal wells to an already depleted aquifer meant that water drained disastrously quickly. Colin Kelly, the lead author of a study published in the Proceedings of the National Academies of Science and a PACE (postdoctorals applying climate expertise) fellow at the University of California, Santa Barbara, explains, "What's happening globally—and particularly in the Middle East—is that groundwater is going down at an alarming rate. It's almost as if we're driving as fast as we can toward a cliff."
Agriculture and water specialists often cite California's water woes in the same sentence as Syria's. Water and climatic conditions played a direct role in the deterioration of Syria's economy and society. When work ran out in the rural areas, farmers migrated to Syria's cities, adding to the melee. These migrations occurred as Iraq War refugees were streaming into Syria. Roughly 1.5 million farmers and rural people fled the countryside for the urban outskirts, where social unrest boiled over into civil uprising. Syria's urban population rose from 8.9 million in 2002 to 13.8 million in 2010. Kelly's study summarizes it this way: "The rapidly growing urban peripheries of Syria, marked by illegal settlements, overcrowding, poor infrastructure, unemployment and crime, were neglected by the Assad government and became the heart of the developing unrest." Environmental security—in the form of stable water resources—affected food security, which cascaded into a violent meltdown.
Copyright © 2017 by Lisa Palmer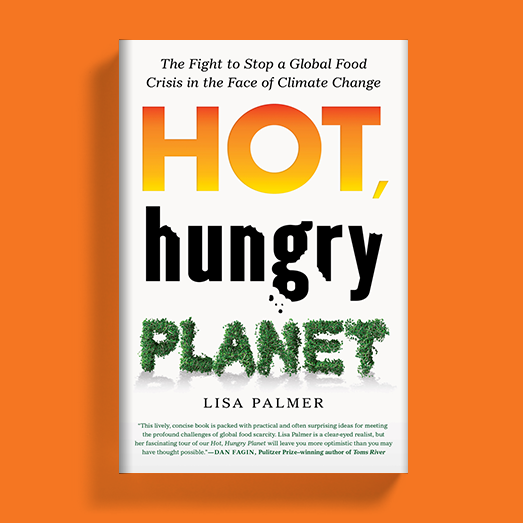 LISA PALMER is a journalist and research fellow who has documented the science, environment, and social challenges of a changing global environment for over 17 years. Palmer is presently a resident senior fellow at the National Socio-Environmental Synthesis Center in Annapolis, Maryland. Previously, she was a public policy scholar at The Woodrow Wilson International Center for Scholars, and is one of the few journalists globally to achieve this prestigious distinction. She lives in Maryland.
Read more at Thought Matters. Sign up for originals essays, interviews, and excerpts from some of the most influential minds of our age.
Related
Popular in the Community