If you want to be on the cutting edge of fashion for fall, don't look to shop windows, look to the future! As I often tell my clients, if you see it in stores, it's already out, which is why I keep an eye on global trend forecasts. This week at MAGIC, the semiannual fashion trade show in Las Vegas, I soaked up the latest in men's and women's lifestyle and apparel trends, color trends, and much, much more.
In a seminar led by Melissa Moylan, Creative Director of Womenswear at FashionSnoops (a trend forecasting agency), I got the scoop on global trends for gals next year (fall/winter '16-17). So if you're a buyer, a designer, or a forward-thinking fashionista, read on! FashionSnoops identified four major up-and-coming trend stories for fall: Method + Madness, Weekender, Raven, and Varsity Daze. And while each of these distinct trends is uniquely inspired, they do share some common elements--colors, fabrics, silhouettes, and details--you can look out for regardless of your affinity for any particular trend.
Hues predicted to be popular for winter come from an earthy and warm, yet bold, color palette. Neutrals such as Ivory, Biscuit, Flax, Camel, Toffee, and Dust Grey form a supple base for the richer, more vibrant colors in the Fall '16 color story.

Vintage hues and jewel tones also play an important role across global trend forecasts with colors like Forest, Navy, Plum, Crimson, Scarlet Fever (a bright, orange-based red) and Roast (a chocolatey espresso brown) laying a foundation of deep undertones.
Mid-tones and accent colors include Olive, Pea, Marigold, Tangerine, Cyan, Teal, and Indigo, along with my personal favorites (for their freshness): Baby Blue, Rose Taupe, Bronze, and Lavender Grey.

The key silhouettes to look out for in ladies' fall fashion are A-line skirts and dresses (in both mid-lengths and floor dusters), culottes, and wide-leg pants. Also predicted to turn heads are turtlenecks and mock turtlenecks, as well as oversized sweaters, blanket coats, and floor-length overcoats.

FABRIC
According to the forecast, textiles such as boiled and compressed wools, twills, tweeds, and chunky knits will keep you both stylish and warm when the weather starts to cool. On the softer side, sheer satin, chiffon, cozy cashmere, and plush, teddy-bear-like fabrics (think: wearable Ted) will be white-hot for winter.
Already dangling in your favorite boutiques, suede fringe will continue to play a prominent role in apparel and accessories. (Ladies, it's time to let your inner cowgirl lose!) Lace and laser cut-outs are two details also forecasted to remain strong. Keep an eye out for vintage-y patches and appliqués; think old-school letterman jackets and sweaters, along with team pennants and athletic patches. In a nod to handicraft, big buttons, quilting, and patchwork will also be popular, while updated ditsies, graphics, and photography will spice up patterns and prints. As for footwear, the wedge bootie is predicted to give your seasonal style a kick!
So if you want your winter wardrobe to weather more than just one season--while still being on the forefront of fashion--start stocking your closet now with vintage-inspired colors and details; cozy, oversized knits; and cowgirl-meets-Little-House-on-the-Prairie fabrics and accessories.
And for those seeking even more precise color direction, check out these hues (specific to the F/W 16/17 season) from Pantone.
Light Neutrals:
Pantone 11-0107
Pantone 13-0907
Pantone 15-1309
Pantone 16-1432
Pantone 17-1340
Pantone 14-4103
Dark Jewel Tones:
Pantone 19-0415
Pantone 19-5220
Pantone 19-4019
Pantone 19-3920
Pantone 19-3520
Pantone 19-1863
Pantone 19-1664
Pantone 19-1317
Mid-Tone Accents:
Pantone 18-0430
Pantone 15-0743
Pantone 17-1048
Pantone 15-1054
Pantone 19-4535
Pantone 19-4241
Pantone 19-3920
My Personal Favorites:
Pantone 14-4318
Pantone 18-3916
Pantone 16-1412
Pantone 16-1509
Pantone 16-1325
Pantone 13-3804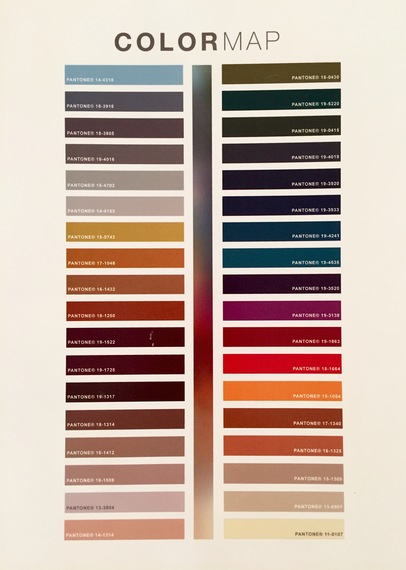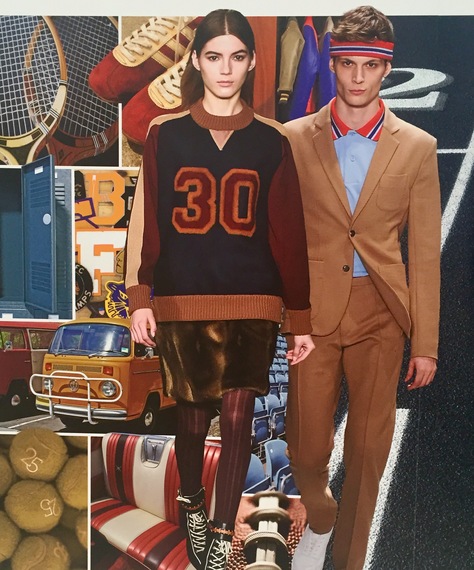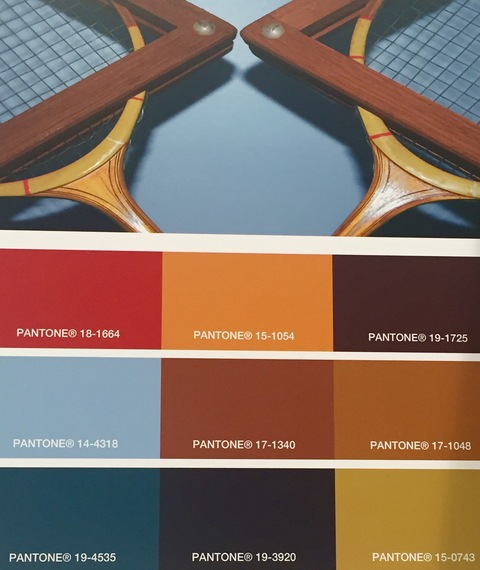 Support HuffPost
A No-B.S. Guide To Life
Related
Popular in the Community