Most of the time, discussions revolving around the divine genre of condiments known as hot sauce are passionate, divisive and potentially dangerous. Some hearts beat for the sweet and garlicky taste of Sriracha, while others would sacrifice their lives for the South of the Border kick of Tapatio. Then there are the Tabasco lovers but, come on, their opinions are not valid.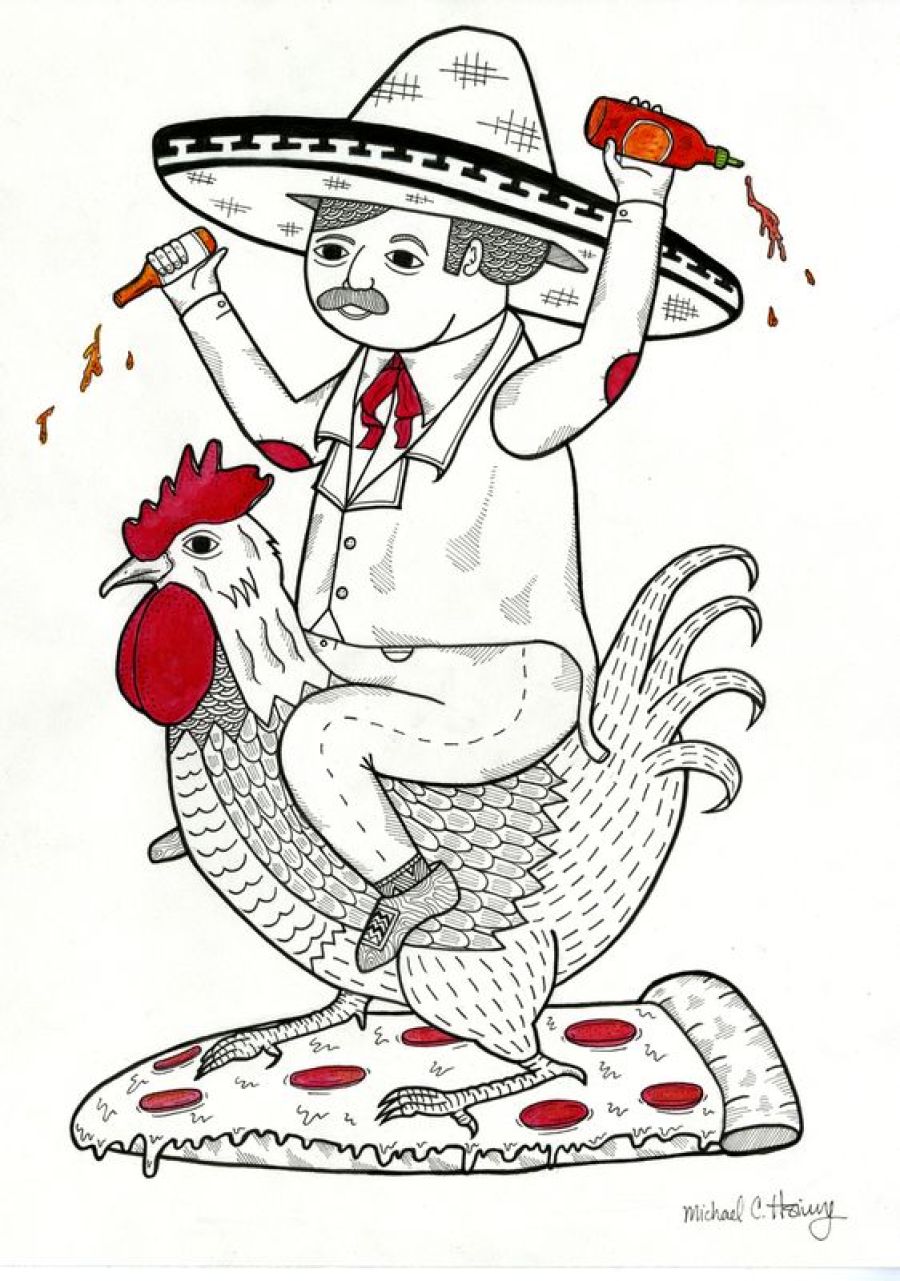 Michael C Hsiung On the topic of how various sauces can make pizza better
A new, utterly revolutionary art exhibit in Los Angeles dares to go where no hot sauce discussion has gone before, breaking down the boundaries that divide us. Peace on earth! The exhibition, dubbed "L.A. Heat," revolves around the rival hot sauce titans, Sriracha and Tapatio, both of which originated in the city of angels.
Just to summarize: art and hot sauce have joined forces, and it's a beautiful, beautiful thing.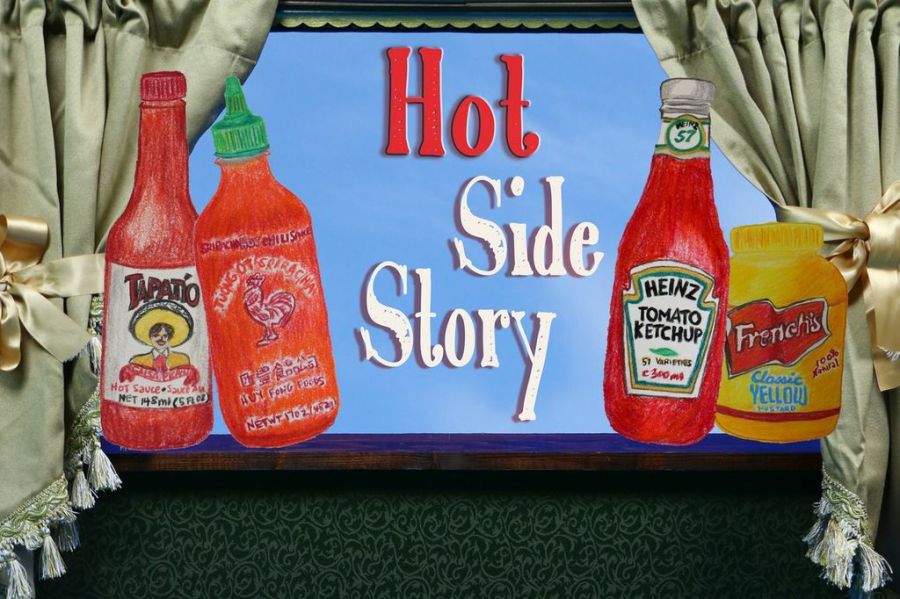 Hot Side Story by Yoshie Sakai
"I love Sriracha and Tapatio," Steven Wong of the Chinese American Museum told the LAist. "I'm also a proud Angelino, and found it intriguing that these sauces are also from L.A. Looking at foodways in Los Angeles, and in particular the rise of Sriracha and Tapatio, were ripe for artists to explore."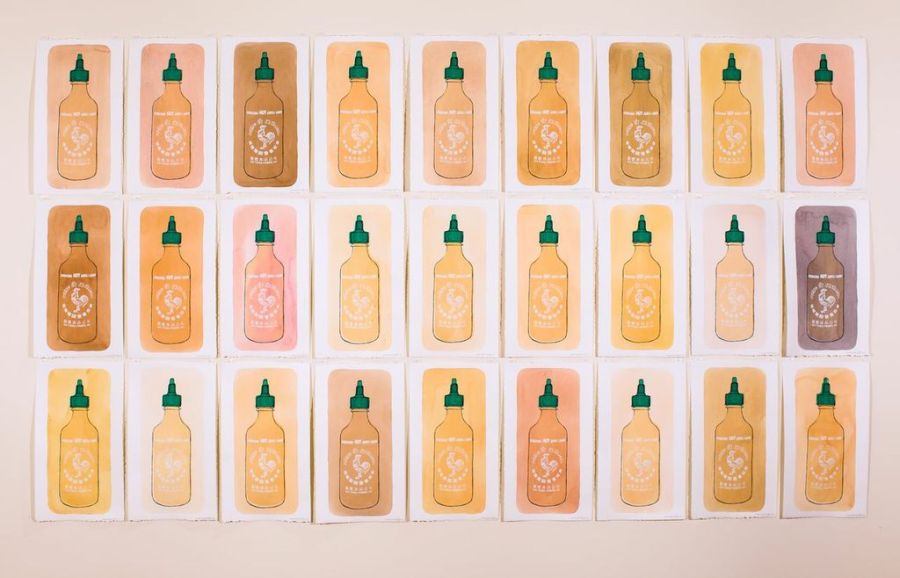 Sriracha Hot Chili Sauces by Ching Ching Cheng
The inspired exhibition ranges from humorous homages to full on obsessive altars. From a Sriracha-centric take on Andy Warhol's Campbell's soup cans to a spot-on revival of "West Side Story" starring hot sauces vs. un-spicy condiments, these inspired artworks show the true scope of hot sauce's potential. We didn't think it was possible, but we think our love for the fiery juice just expanded.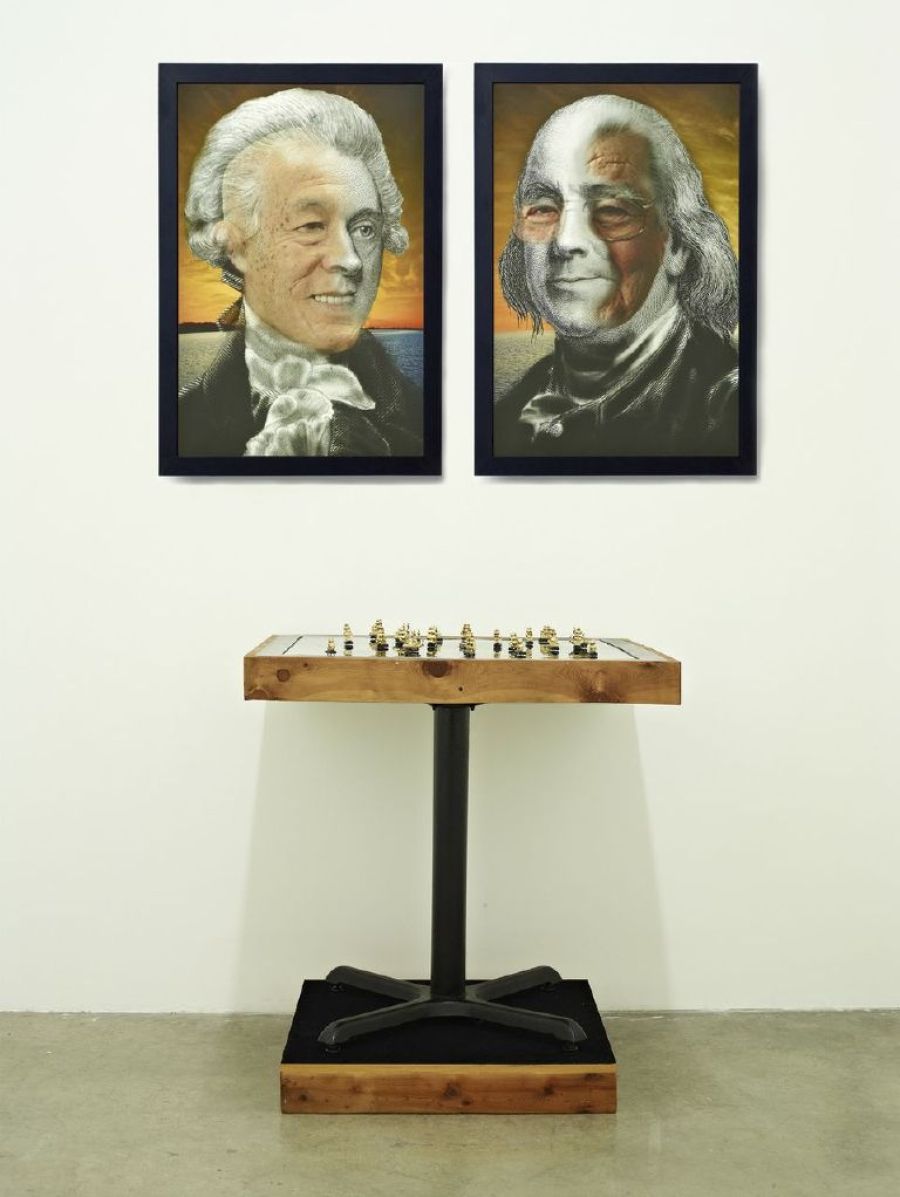 Founder's Table by Chris Christion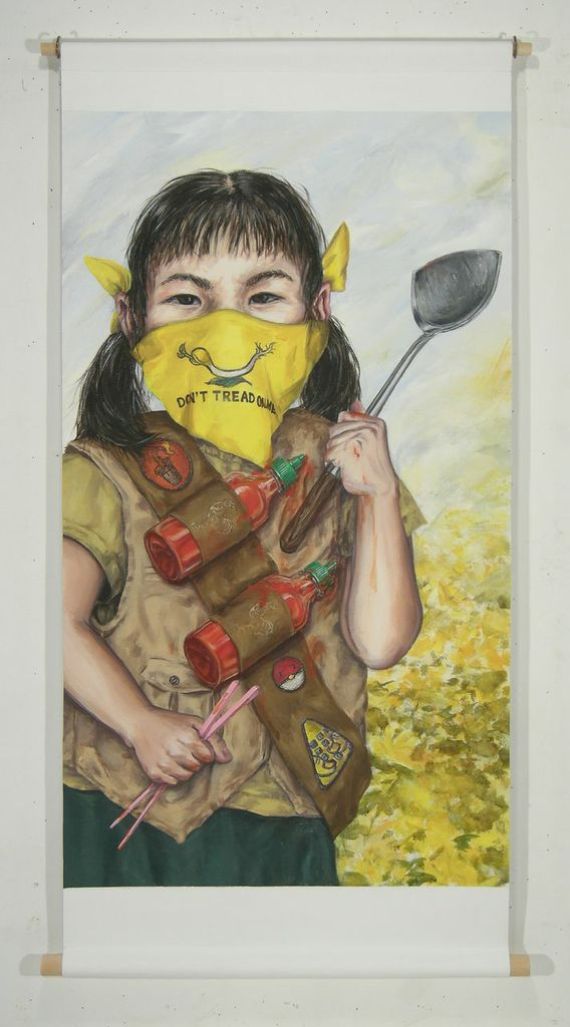 Bean Sprout Uprising Troop 626 by Sandra Low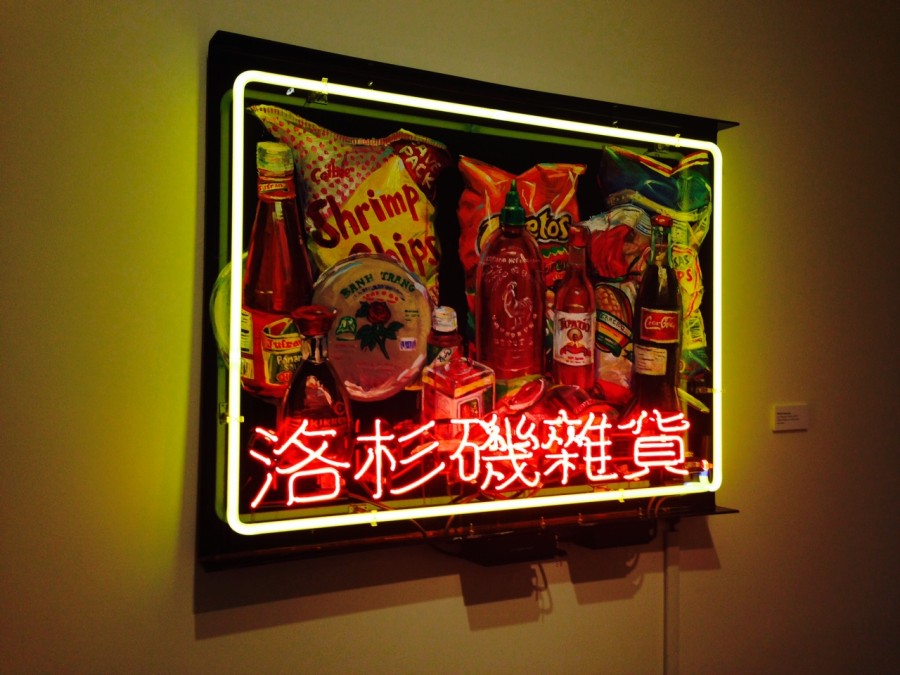 Los Angeles Grocery by Patrick Martinez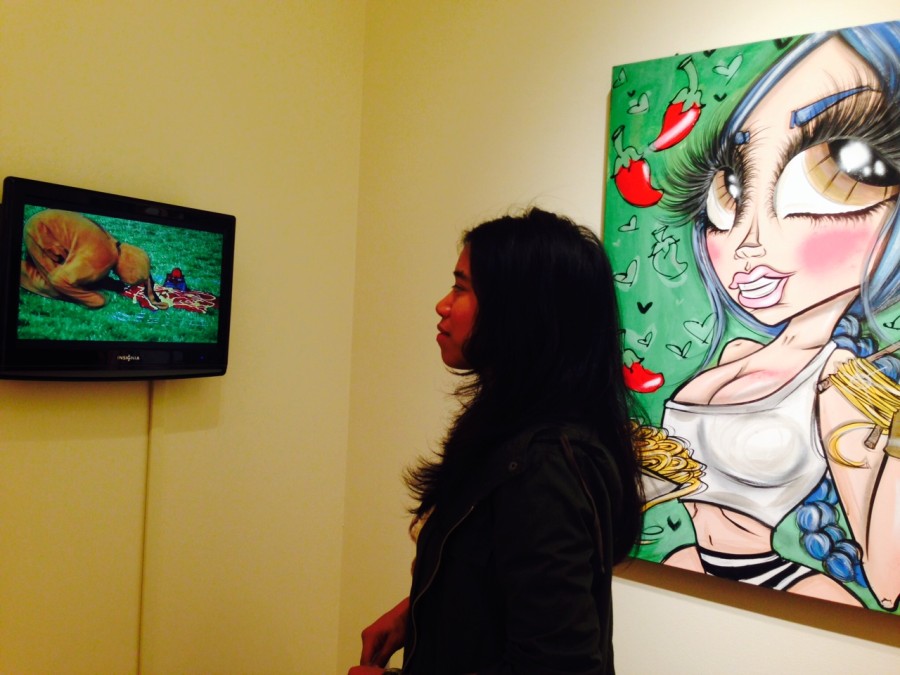 Sherie Mateo views pieces by artists Yoshie Sakai and Sand One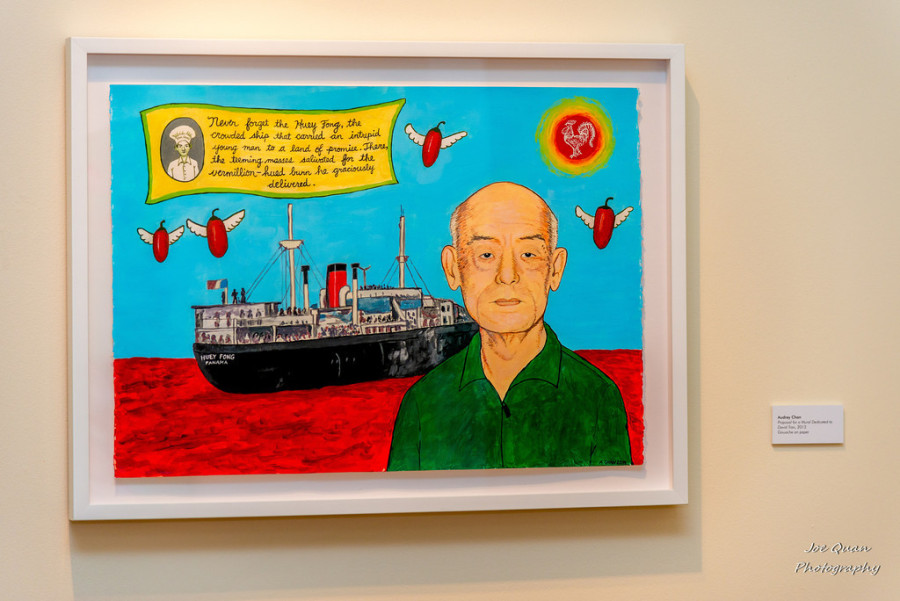 Proposal for a mural dedicated to David Tran by Audrey Chan. Photo by Joe Quan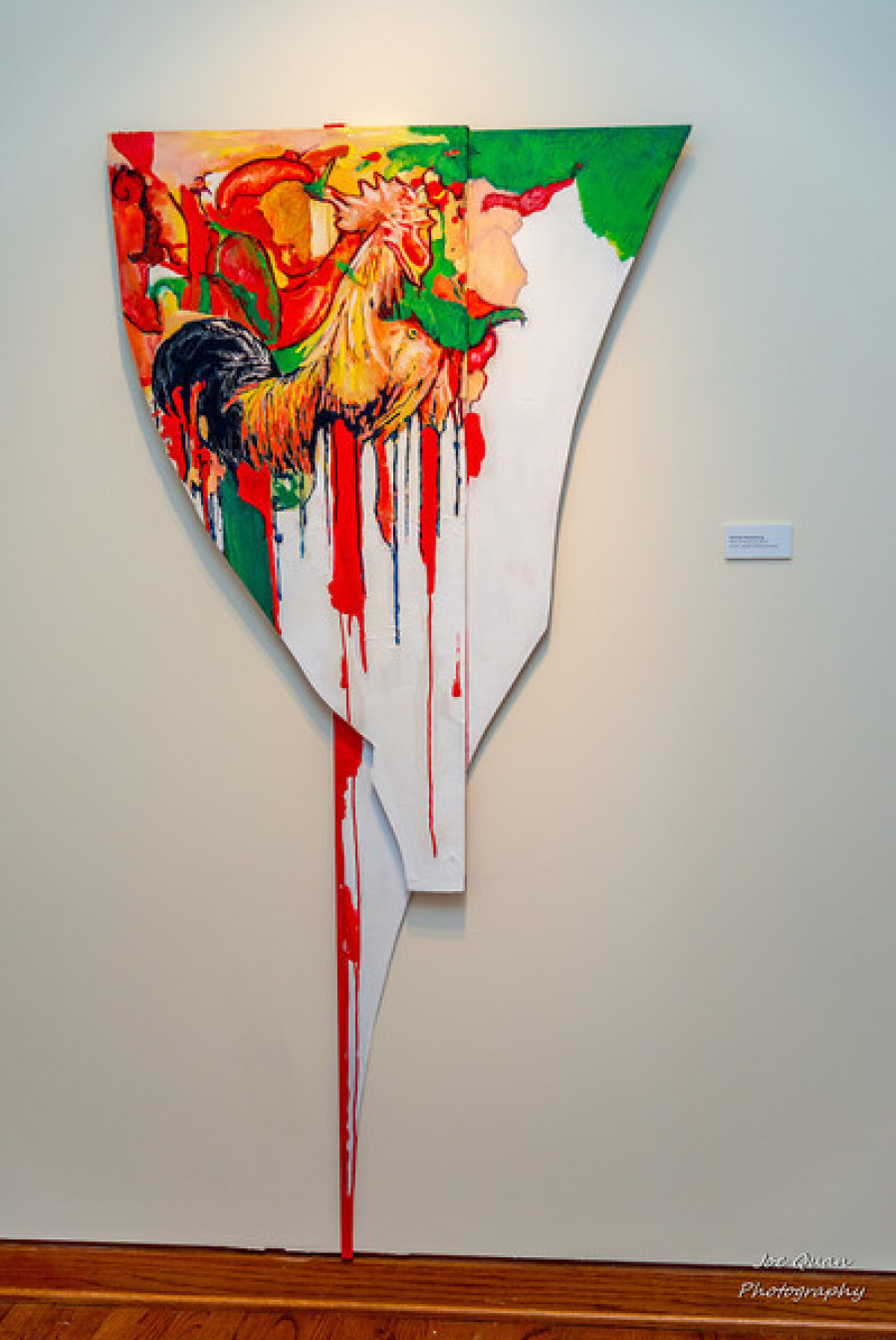 Roots of the Sauce by Michael Massenberg. Photo by Joe Quan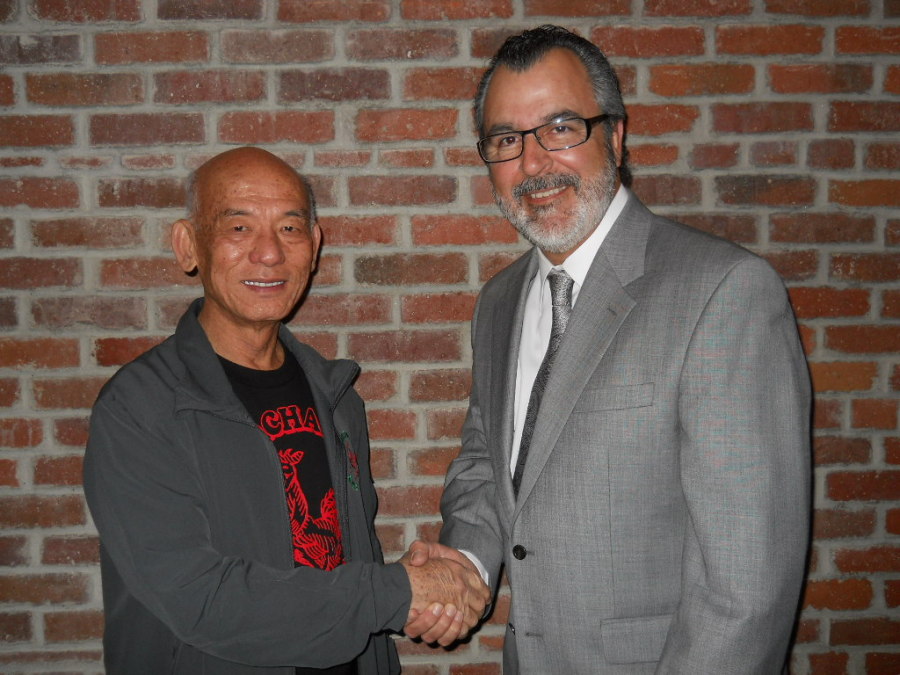 Hot sauce titans David Tran & Luis Saavedra meet for the first time. Photo by Ellen Endo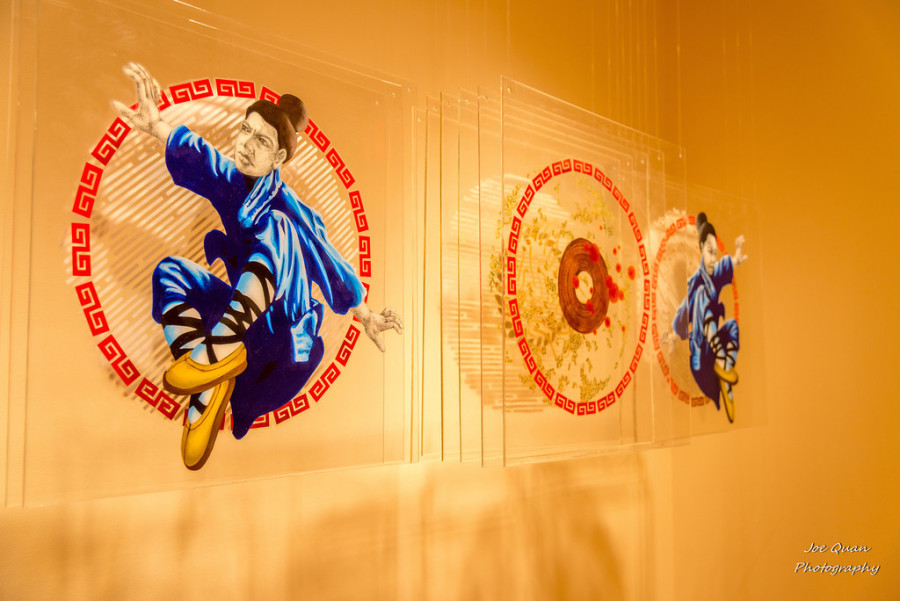 Tau Bay by Trinh Mai. Photo by Jow Quan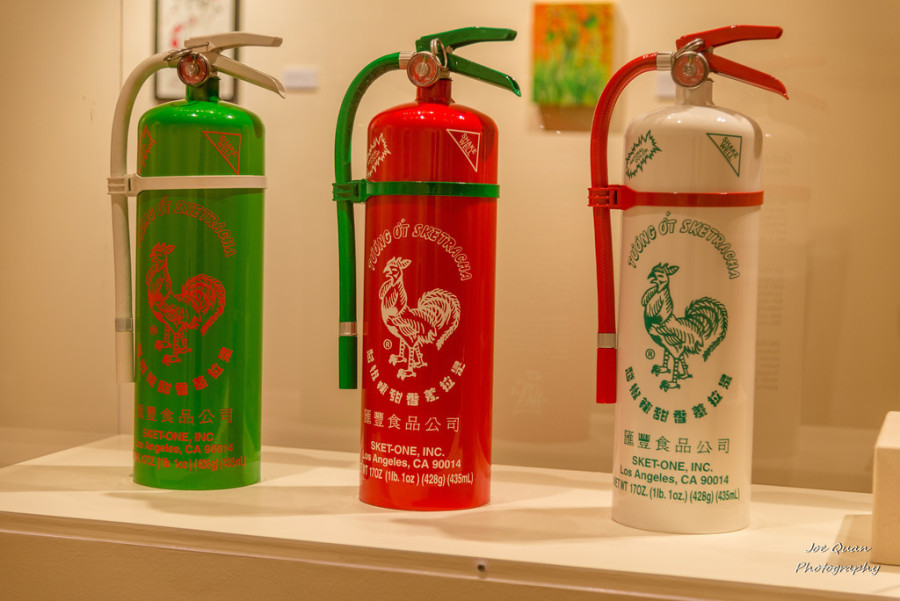 Sketinguish 1-2-3 Sketracha by Sket One. Photo by Joe Quan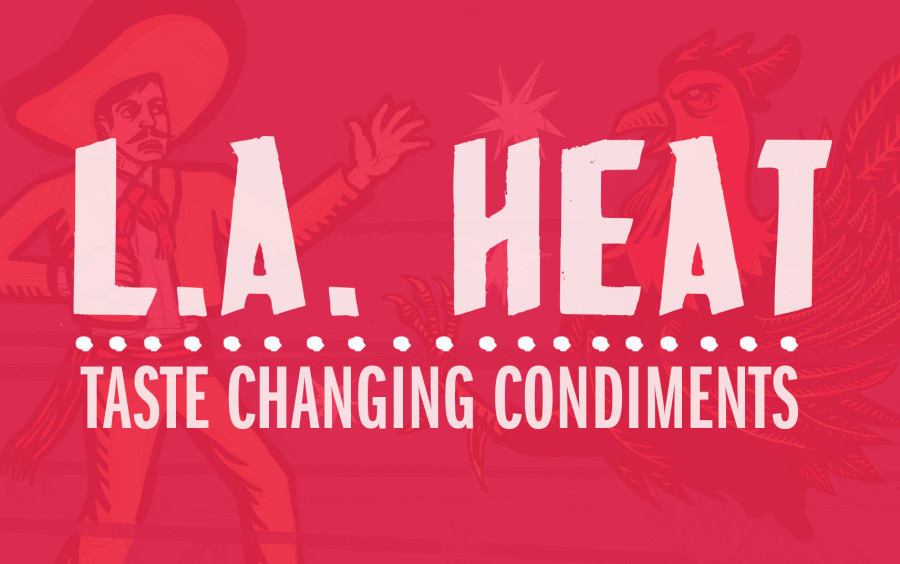 Popular in the Community