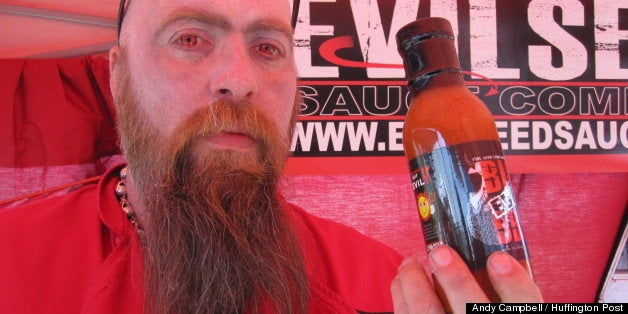 It's been 24 hours since we tried a hot sauce made from the aged mash of Trinidad Moruga Scorpions and Ghost Peppers -- two of the hottest chili peppers in the world -- and we're still crying in the bathroom every half hour.
But there's a reason we braved the very first Hot Sauce Expo in New York City over the weekend. Much like beer, hot sauce has moved from a meal complement and an afterthought to something so flavorful and expertly crafted, it deserves to be tasted on its own. The consequence of guzzling dozens of different craft sauces is painful and ill-advised, but we're enduring day two of our hot sauce hangover to show you what to get excited for this year.
We'll start with the most righteous (and the reason why we'll be getting an ulcer checkup today): Surge of Sandy by Born to Hula hot sauces is not only the most tastebud-disintegrating concoction we tried on Sunday, but it's delicious, and 100 percent of its proceeds go to Hurricane Sandy victims.
"We lost our home, we had four feet of water in our house [in New Jersey] -- but people had it a lot worse than us," Born to Hula owner Ed Bucholtz told HuffPost Taste. "We were looking to give back what Sandy took from everybody."
Here are the 10 new products that completely ruined our taste buds this year: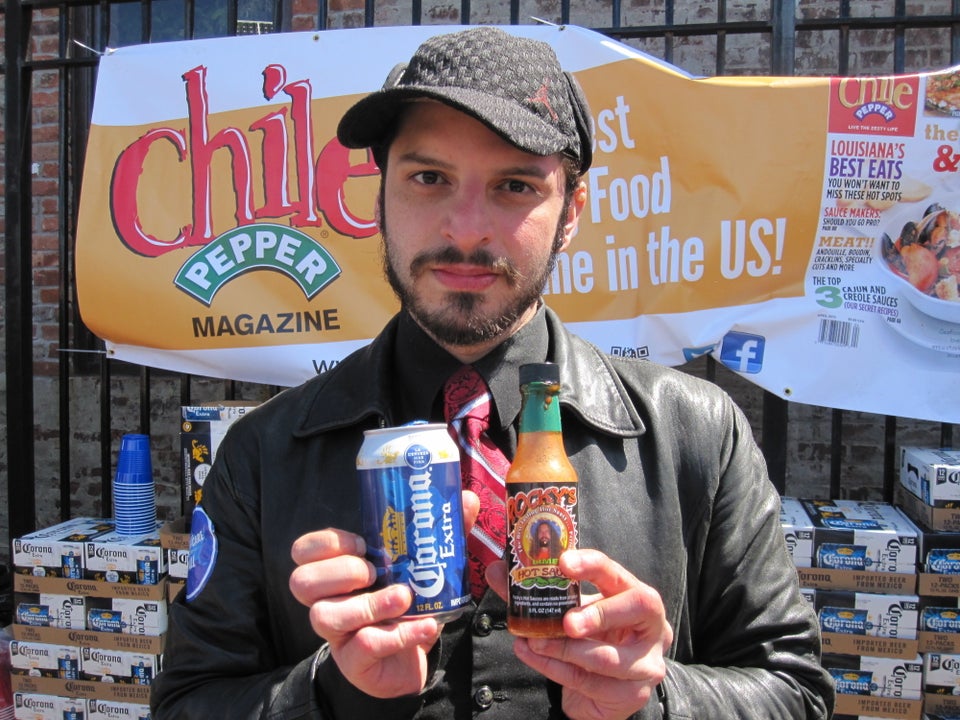 10 New Reasons To Love Hot Sauce